The cold has consumed every inch of my being, and yet, I am on the hunt for wine. When visiting Hungary in the winter, the only way to keep warm is with the strongest of spirits and wines. For me, European wine has long been synonymous with the famous producers like France and Italy. Seldom have I contemplated Hungary as a wine destination. However the country houses the oldest classified wine region in all of Europe. And when you are the oldest, you probably know a thing or two about your product. I face a daunting set of stairs,  dusted perfectly in snow, to taste these wise, old wines. It is my stairway to wine heaven.
I am in search of the House of Hungarian Wines– Buda Castle, otherwise Magyar Borck Háza. Perched on Budapest's Castle Hill, the location overwhelms more than the possibility of wine tasting. I already feel a few glasses of wine deep in this setting of glowing spires and arches. Frozen to the core, I finally reach a very plain door, telling me I have arrived at this house of wines.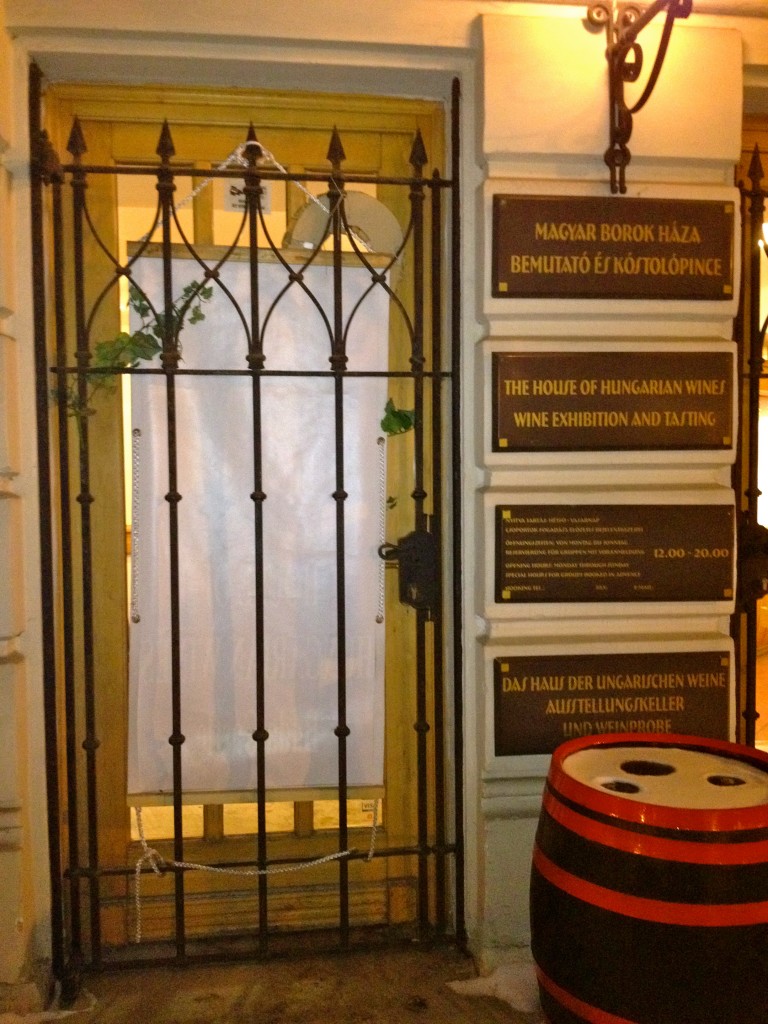 The House of Hungarian Wines boasts Hungarian wines from all of the country's 22 regions. I read you could pay a flat fee for samplings, letting your nose and taste buds guide you where they will. However, I found the experience to be a bit more organized than carefree. You can select what tasting package you would like from the wine house's main selections. The cheapest package runs at $18, allowing you to sample three different Hungarian wines. Other options include award-winning groupings, Hungarian spirits, exclusive wines and the House's own selection. I decide to go with the World Famous Tokaji Wines, a sampling of one of the oldest wine regions in Hungary for $24 for 4 glasses of wine.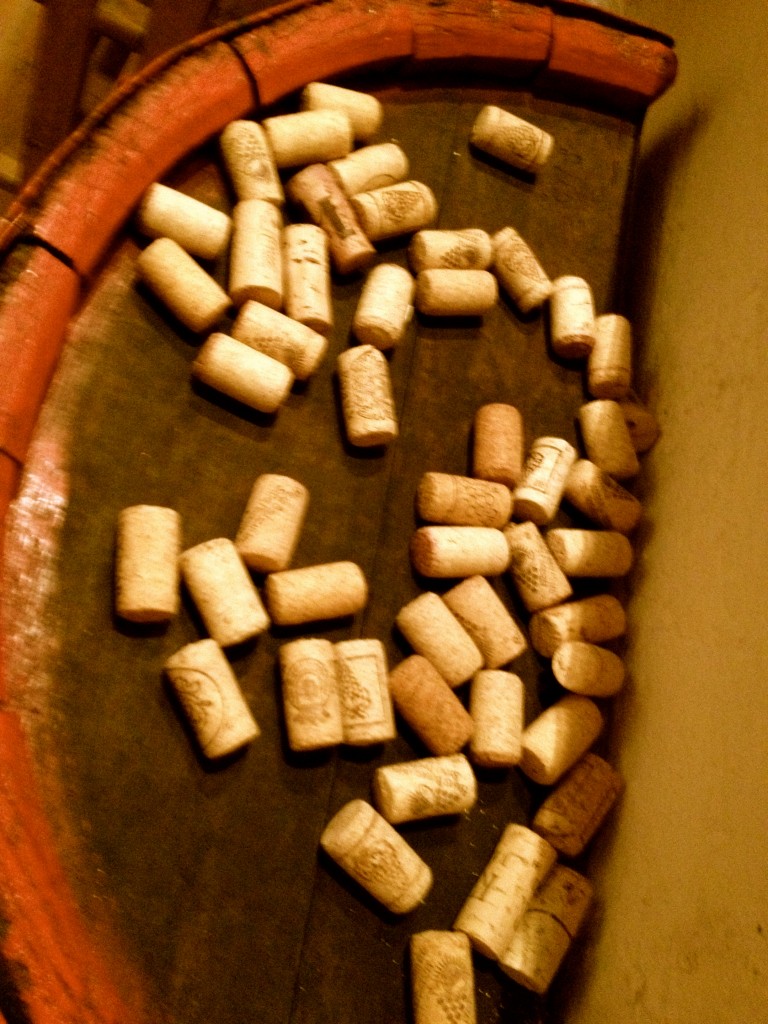 Those running the wine house offer tours of their cellar if you don't show up 45 minutes before closing. Unfortunately, I think I was given the fast track tour as the woman told me to just go explore the cellar and then come back up for my tasting. The cellar is impressive, chalk full of over 700 choices in wines. Placards invite you to learn more about your sampling section. I find my Tokaji selection boasts of being a favorite of popes and royals. The northeastern wine region has been churning out this product since the 16th century.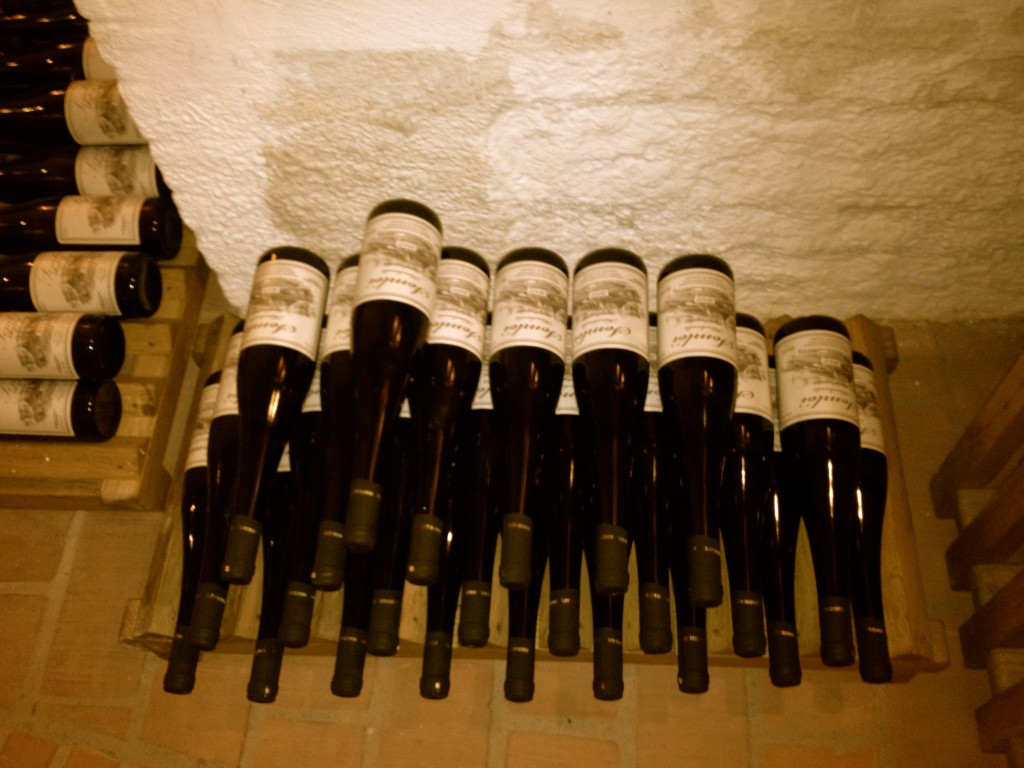 Knowing the clock is ticking, I hurry through this maze of a cellar and head back up for my tasting. The woman presents the first dry white wine, beginning with the lightest in color. She tells me what to taste and smell, along with a little background on the wine. To top off her explanation of each wine, she smiles and says, "Enjoy!" as she makes her way back to her computer perch.
My second glass is a semi-dry white wine, coupled with a cracker/cookie palette cleanser. Surprisingly, the wine doesn't taste over processed or fraught with chemicals as most white wines taste for me. My third glass is sweeter, clearly darker than the first and second glasses, signaling the conclusion of the tasting  is imminent.
By the time I reach my final tasting, a late harvested sweet dessert wine, I am starting to realize you should never come to a wine tasting just before closing. A little fuzzy, my taste buds still tell me this sweet, almost honey infused wine would most certainly compliment a dessert.
While white wine has never been a favorite of mine, I found these wines to be exceptional, something I didn't expect from Hungary. And for $24, I sampled four wines I would otherwise have missed while in Budapest. The House of Hungarian Wines– Buda Castle explains why wine is so important to the city and country. Sippers or sluggers get out of the cold and learn a thing or two about wine regions you don't notice everyday. However, four glasses of wine warrant more time than an hour, especially if you still want to be able to say cheers in Hungarian as you sip. Egészségedre!
Have you been wine tasting in Hungary?