With just a few more weeks left of my travels in Europe, I wanted to highlight each week a piece of what I love about travel. Perhaps in an effort to close out my time, I want to make sure I appreciate all that I have seen, heard, and experienced for I know not when I will return.
This week, I am grateful to travel for the connections with time, people and places it lends. I quickly recognized this while strolling the pinched to perfection streets of Lucerne, Switzerland. A place so perfect has to have one scar or blemish. Where is it? Lucerne's beauty mark can be found on every restaurant menu and shop window. The prices in Switzerland were well out of my budget, and perhaps even the scenery was too good for me.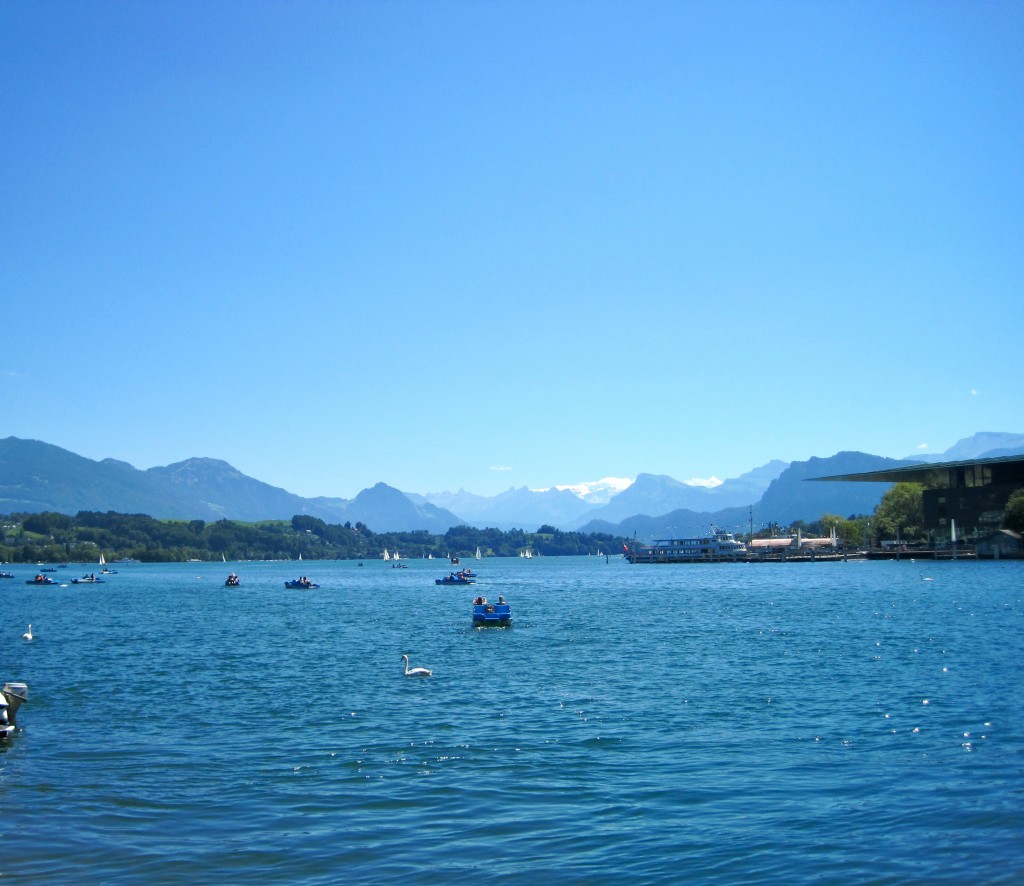 Travel and Time
Lake Lucerne spans 114 square kilometers. In between I find one of my favorite aspects to travel, connections with time. As I stroll across the Kapellbrücke, the city's wooden bridge of a symbol, I am picturing my grandparents. For their 40th wedding anniversary, they spent time in Lucerne.
Usually we travel to escape something or discover a new culture or place. However, as I walk on Lucerne's waters, so to speak, I realize you can't escape your life. I acknowledge my grandparents celebrated a monumental anniversary here. For some reason time seems to have dialed back, stopped, and moved forward all at once. We are connected by this place half way around the world from Denver, Colorado. Sure, I could head down to the grocery store and walk in my grandparents' footsteps daily, visiting a place they have and still do, but being somewhere foreign and unendingly beautiful has a different effect. Their time here and mine connects our travels.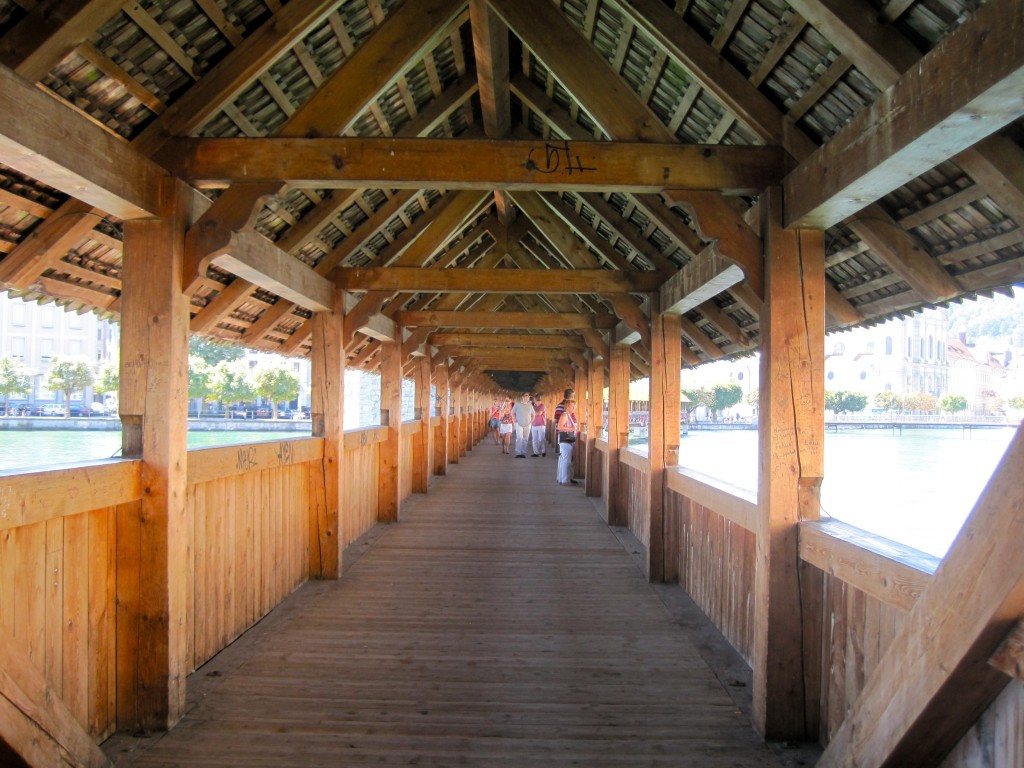 Not just because relatives travel where I am currently, but Lucerne's history travels centuries. Scenes of Switzerland's history live on in tiny painted panels over the creaky wooden Kapellbrücke. Strangely enough, it wasn't until 1993, the bridge lost its 14th century glory to a fire. Despite fire and seemingly battles overhead, many passed in my footsteps. No matter where I am, there is a history, however small or insignificant. It's there and somehow with travel you are a part of times since past. Time exists, but in a strange jumbled sense.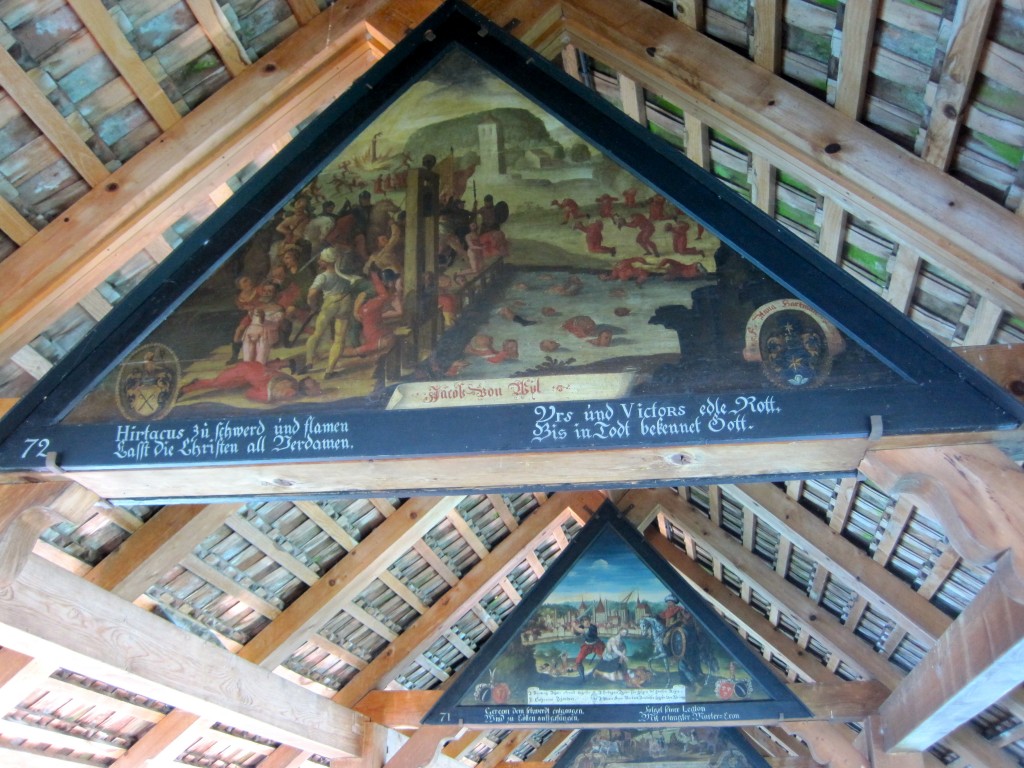 Travel and People
Often times, we visit new locations because a friend tells us we must go. Even today, a guidebook normally paves the way. Someone has visited before no matter how big the world can seem. Therein lives the powerful connection travel lends. You can be strolling Lake Lucerne, amidst strangers, but yet you all share that moment. You all share the time and vision of Lucerne's minty fresh waters. Perhaps with different eyes, they are nonetheless binding one human being with the next.
You may return home to tell of your travels, showcasing where you have been and what you have seen. Regardless of worldliness, you are connected to strangers, people you know, or even recommendations in writing. When I decided to go to Switzerland, I asked for recommendations in the travel community. A flood of responses came my way, reminding me their experience here or there connects me now in someway. I start wondering why they felt the need to recommend Lucerne, what their experience was. The connection runs strong yet again, thanks to travel.
Travel and Places
The most important connection for me comes with the place itself. Lake Lucerne frames in mountains and Hershey kiss topped buildings. Swans take a nose, or rather, beak dive into Lake Lucerne's alluring mint green waters. A wooden bridge extends in between as peddle boats fill in with recreation.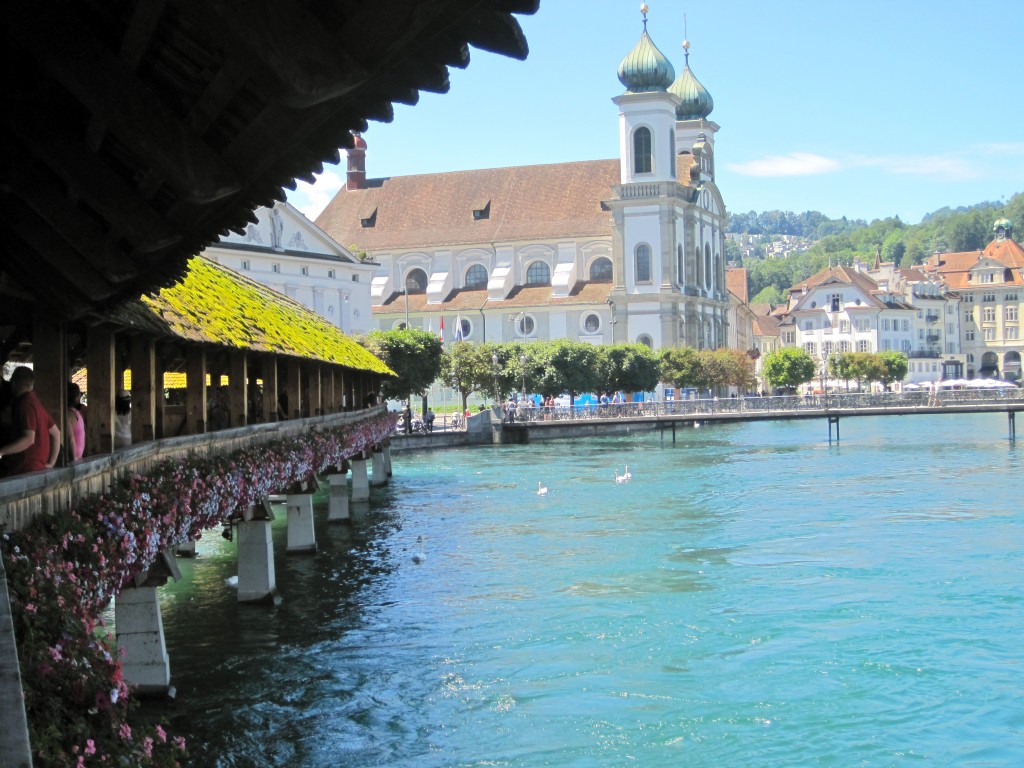 Between the 13th and 19th centuries Lucerne became a key stop on a trade route over the Alps. Since that time, tourists have traipsed through Lucerne to see such leaping-out-of-a-postcard beauty. I am certain there are more beautiful places and I am certain there are less attractive ones. Where I wander, attractive or unattractive, ties me to the place of my wandering. My feet have touched Lucerne's streets. I am a part of Lucerne now forever. Those connections, the connections to places outside of home make the world incredibly small.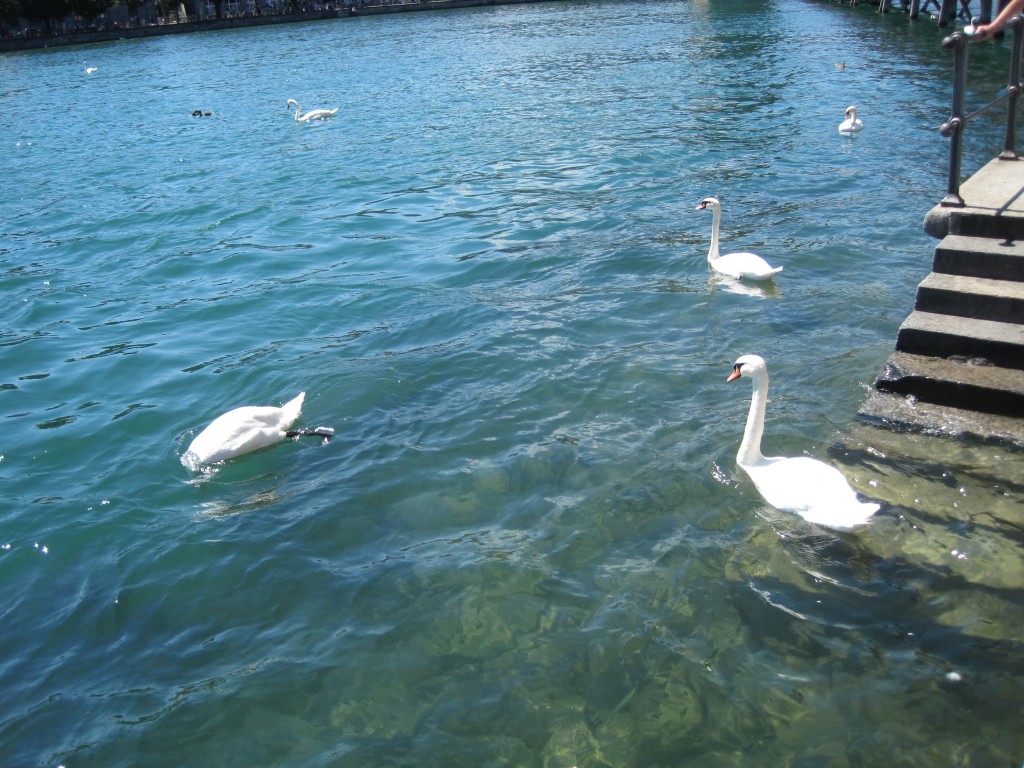 As the Kapellbrücke connects one end of Lucerne with the other, the connections travel generously gives hits me just as the lapping waters of Lake Lucerne do to the swans playfully breaking its surface.