In many ways, I ran to Cuenca. Roughly two hours outside of Spain's capital in the Castile-La Mancha region, the small town of my refuge teeters on a rocky ridge. Like a tightrope walker, I tip-topped through this UNESCO World Heritage city, almost as if I wasn't supposed to be here. Then again, I wasn't.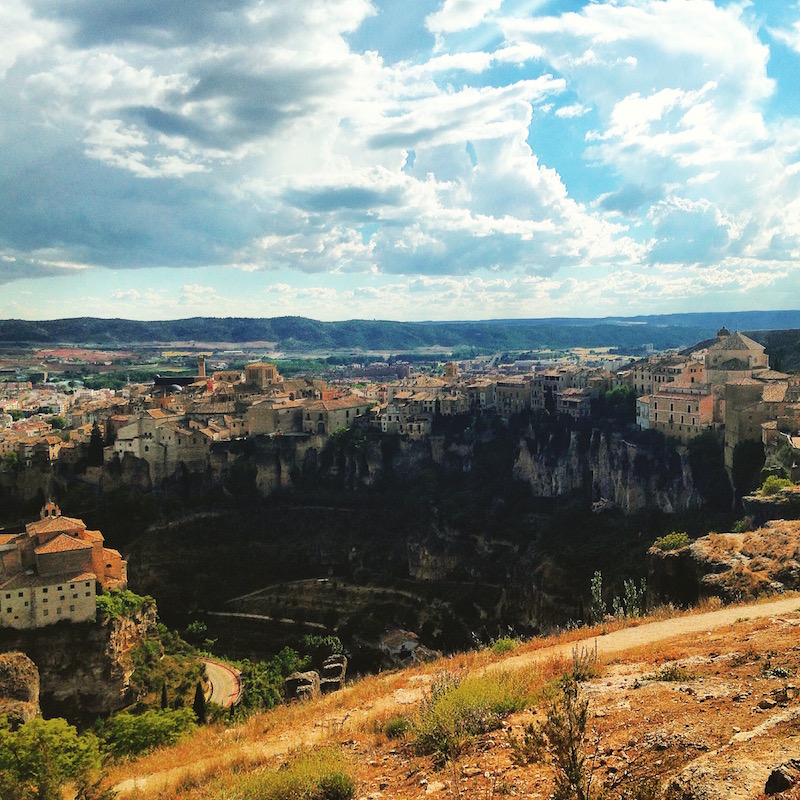 Cuenca was never on my Spanish itinerary, until perhaps by happenstance, we checked into what could have been a minimum-security prison in Madrid. Just off of Puerta del Sol, I lost a little piece of my soul in that Madrid hotel. The accommodations reeked of trash, attracted salty characters and boasted a buzzing system for every door in the building with the intention of promoting safety while achieving the opposite. Something told me it was one of those cases where getting up and leaving seemed like a good idea. As Madrid disappeared from the rearview mirror and Cuenca appeared in the front, I quickly realized travel is filled with new beginnings. You never have to dwell on a husband's bad hotel decision for too long. And so we pressed on to see this city haphazardly hanging on the edge of a cliff.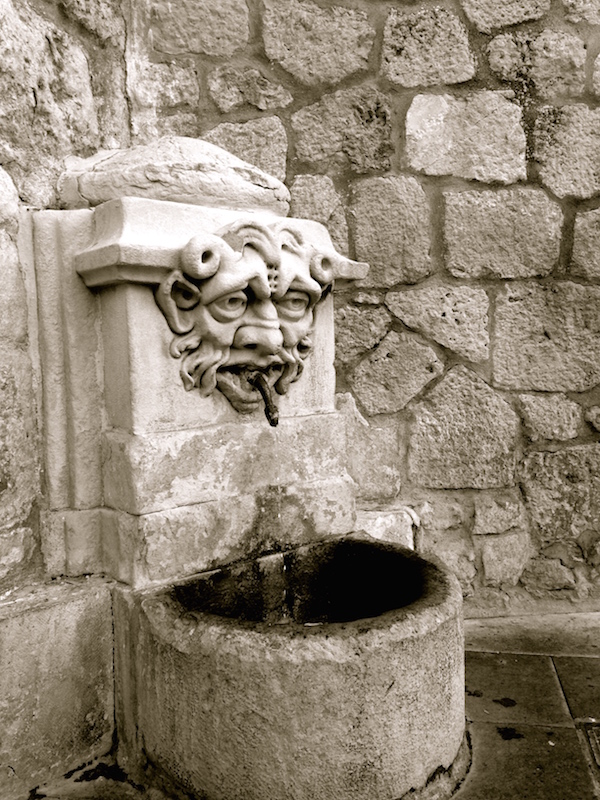 Built by the Moors as a fortress in the 8th century, Cuenca remains as it were, a medieval fortified city. The Castilians would add royal touches in the 12th century, sprucing up the place with grand buildings like Spain's first Gothic Cathedral. After lazy meandering, the Cathedral appears, basking in a certain light that probably floods heaven on a regular basis. Dominating Plaza Mayor, the Cathedral of Nuestra Señora de Gracia was built on the site of a mosque, as is the case with many churches in Spain. Bearing Gothic, Renaissance and Baroque touches, it is a masterpiece in its own right. The doors might be locked this evening but the main act is always on display.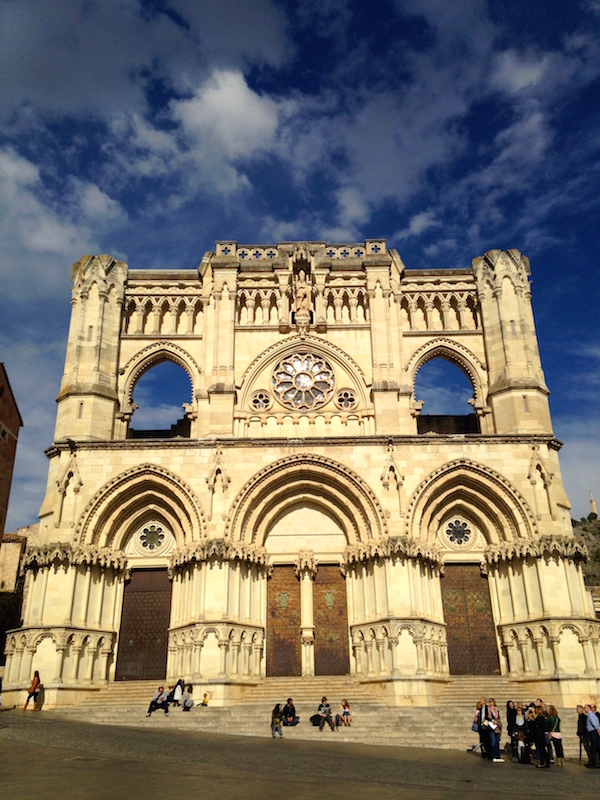 The Castilians would also be responsible for one of the main reasons why Cuenca caught my attention, the Casas Colgadas. Translating as the Hanging Houses, this small medieval city packs in the punch with a series of homes that appear suspended in air, almost as though that at any moment, they could come cashing down into the gorge.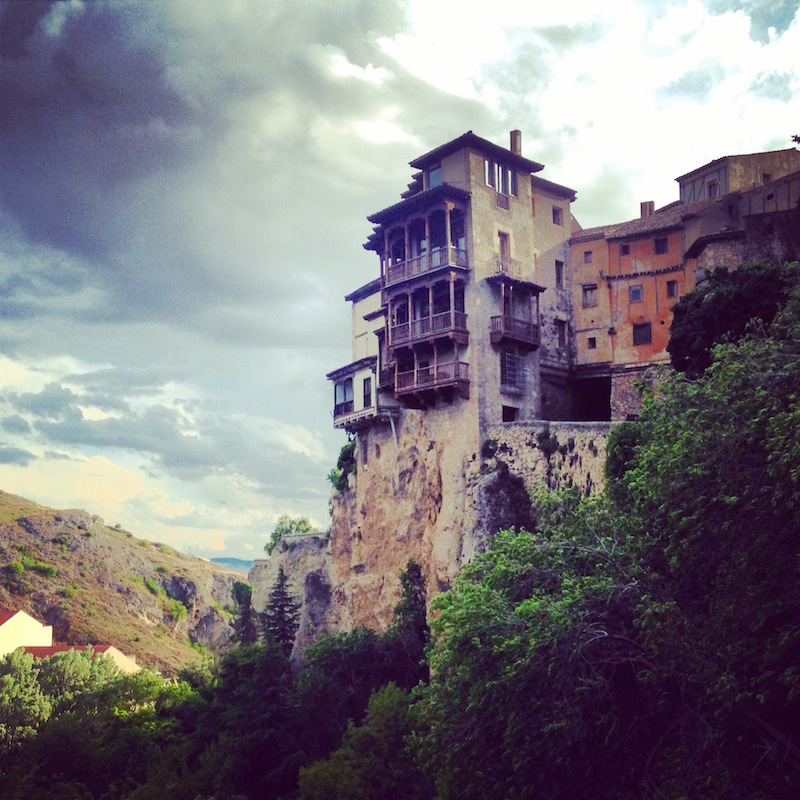 Once noble quarters, Cuenca's calling cards date back to the 14th century. Their layers of wooden balconies extend in natural fashion from the cliffs supporting them. One of the hanging houses holds the Museum of Spanish Abstract Art where you can see some original elements of the Casas Colgadas.
Viewing Cuenca's main attraction is a feat in itself. We follow the Spanish chatter to what could be our demise, the Puente de San Pablo. Hailing from the 20th century, the bridge crosses the Huécar River, connecting one side of Cuenca with the other. A stone bridge once acted as this connecting point, but I'm told it collapsed. As I make my first step off of the cliff and on to the Puente de San Pablo, I'm hopeful that this reconstruction will hold up better than stone one before it. Seeing as it is composed of wood and iron, I'm skeptical but if little Spanish children can run across this stomach churner with glee, surely I can too.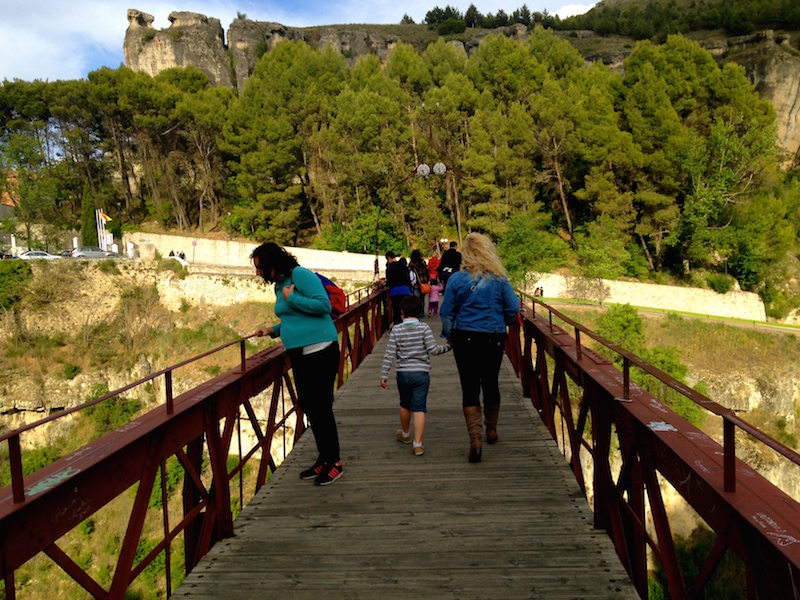 Every aspect to Cuenca is dramatic, from its houses clinging to a cliff to its exits. A set of stairs invites me up to what appears to be old castle ruins. In essence, the city gives the green light to crawl all over its history, to bask in remarkable views from every angle. As the light begins to fade and after no sleep from my Madrid prison, we head in for the night, most appropriately beneath a perfect stone archway. I wasn't supposed to meet Cuenca and perhaps in turn the spontaneity makes for a sweeter meeting. It isn't Toledo with its convenient proximity to Madrid, but by going a little bit further and taking a bit of a leap, I found myself stuck between two dramatic gorges and a hard place. I ran to Cuenca and left Cuenca dragging my feet.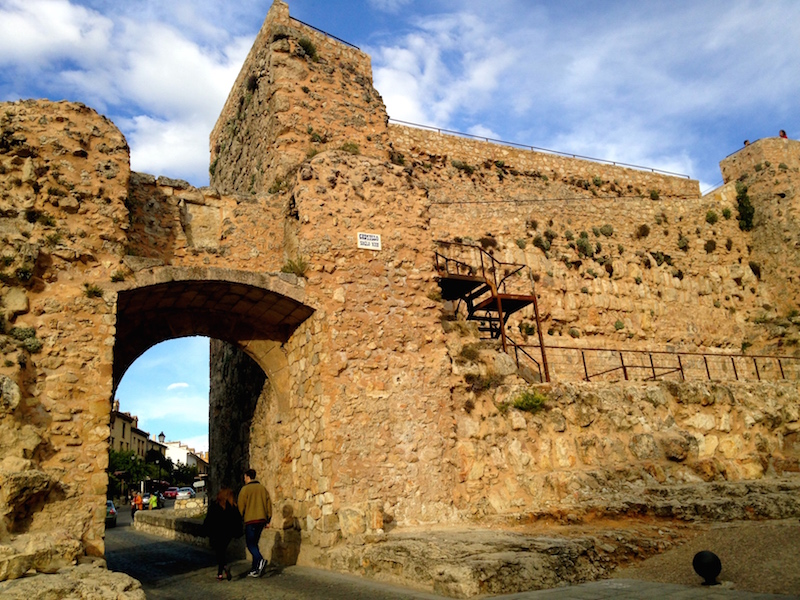 Have you been to Cuenca, Spain?