I pull up a slightly worn seat at a simple table adorned with a red-checkered tablecloth. I can see the kitchen from my perch and probably the big wigs of Arkansas politics. A few patrons wear those goofy bow ties as only some can do. Doe's Eat Place is the sort of space where people in suits sit on shabby chairs and feast on T-Bone, Porterhouse and Sirloin steaks dressed in fries. 
Doe's Eat Place is a Little Rock landmark. The idea was carried over from the first Doe's in Greenville, Mississippi. Doe's of Little Rock maintained the no frills tradition for good steaks and hot tamales. Over the years, Doe's would garner celebrity attention when former President Bill Clinton became one of the establishment's most loyal customers. In fact, Clinton staffers made Doe's their hangout during the presidential election campaign. 
Photographic memorabilia litters the walls of Does. I order up a T-Bone steak, only to discover that I have ordered for an army. With my massive plate of meat, I receive a marinated salad, potatoes, French fries and Texas Toast. It is no wonder the 42nd president of the United States appreciated Doe's and its portions.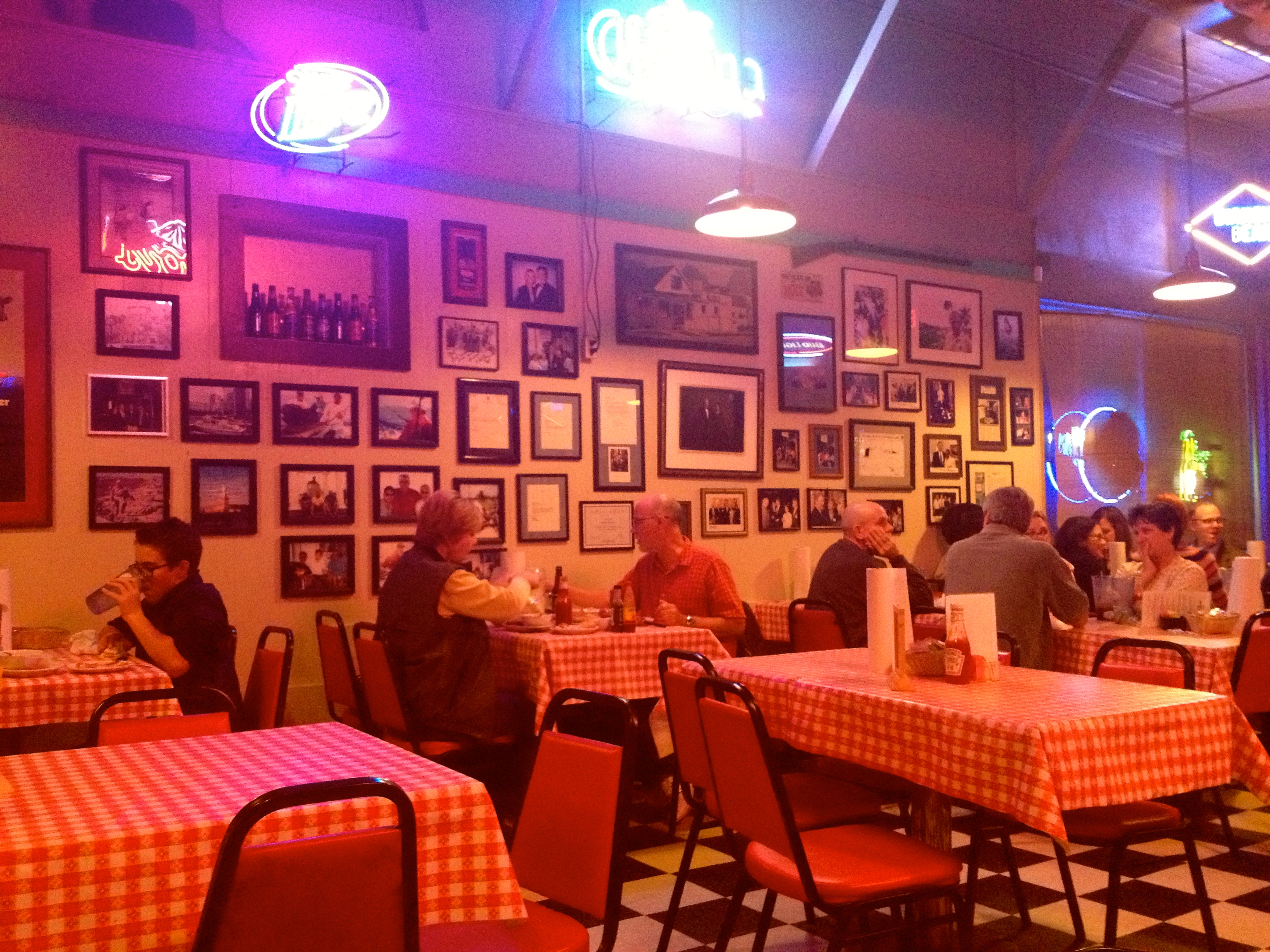 The down to earth atmosphere of Doe's reminds me why people had a soft spot for Bill Clinton. His Arkansas twang reflected a spirit that was never above the next person. Arkansas reflects that modesty, where few venture without some outside purpose such as a business meeting or a family affair. I decided to see what the masses are missing in a place seldom atop bucket lists in Little Rock, a destination were in many respects America's esteemed former President got his start.
The Residence Inn asked me to test out their Facebook app, the Thrival Guide on my visit to Little Rock. The Thrival Guide is a traveler-generated guide where you can share places to eat and to see depending on where you are staying. You can also find tips and tricks from other travelers of what to see, do and eat in town. I contributed to the guide's Little Rock section and uncovered in the process a few of Bill's favorite spots in Arkansas' capital, beginning with the most important, steaks at Doe's Eat Place.
I continued my Clinton tour of Little Rock the next morning at the Old State House Museum. The free museum details Arkansas history and politics. You can see a variety of items inside the museum, from Bill's New Balance sneakers, sunglasses and saxophones to dresses from the First Ladies of Arkansas throughout time and restored legislative chambers.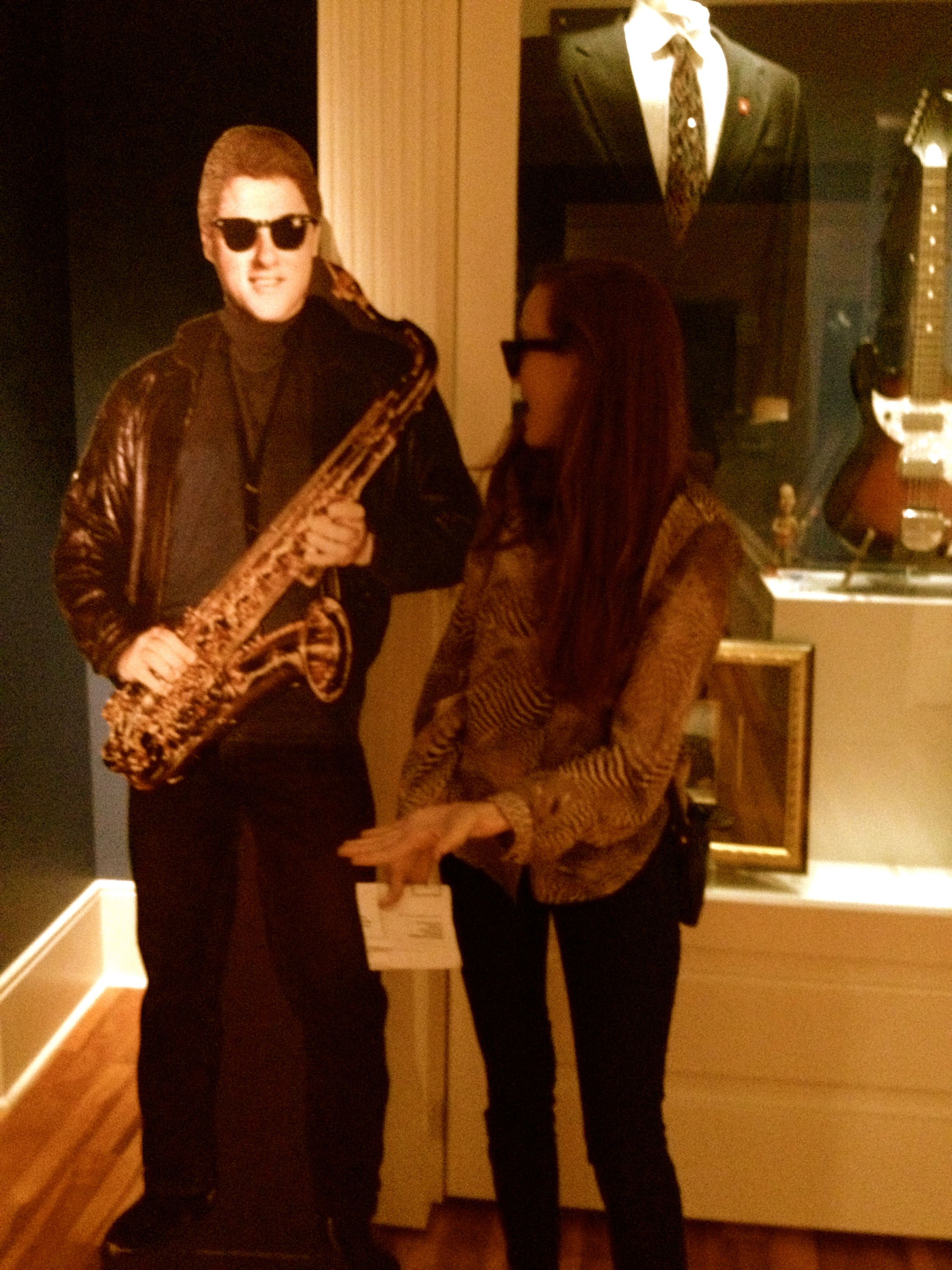 However I can't keep my eyes off of the building itself. Almost a White House in miniature, the Old State House was built in 1836 and served as the capitol until the government moved into its new digs up the road in 1911. Clinton history is alive and well here. The structure was used as a backdrop for important milestones throughout Bill's political career. As I admire the grand fountain in front of the structure's dominate columns, I imagine the moments in recent U.S. history that took place in a space few even visit. Clinton announced his candidacy for president on these steps. He celebrated his election victory here in 1992 and his reelection in 1996.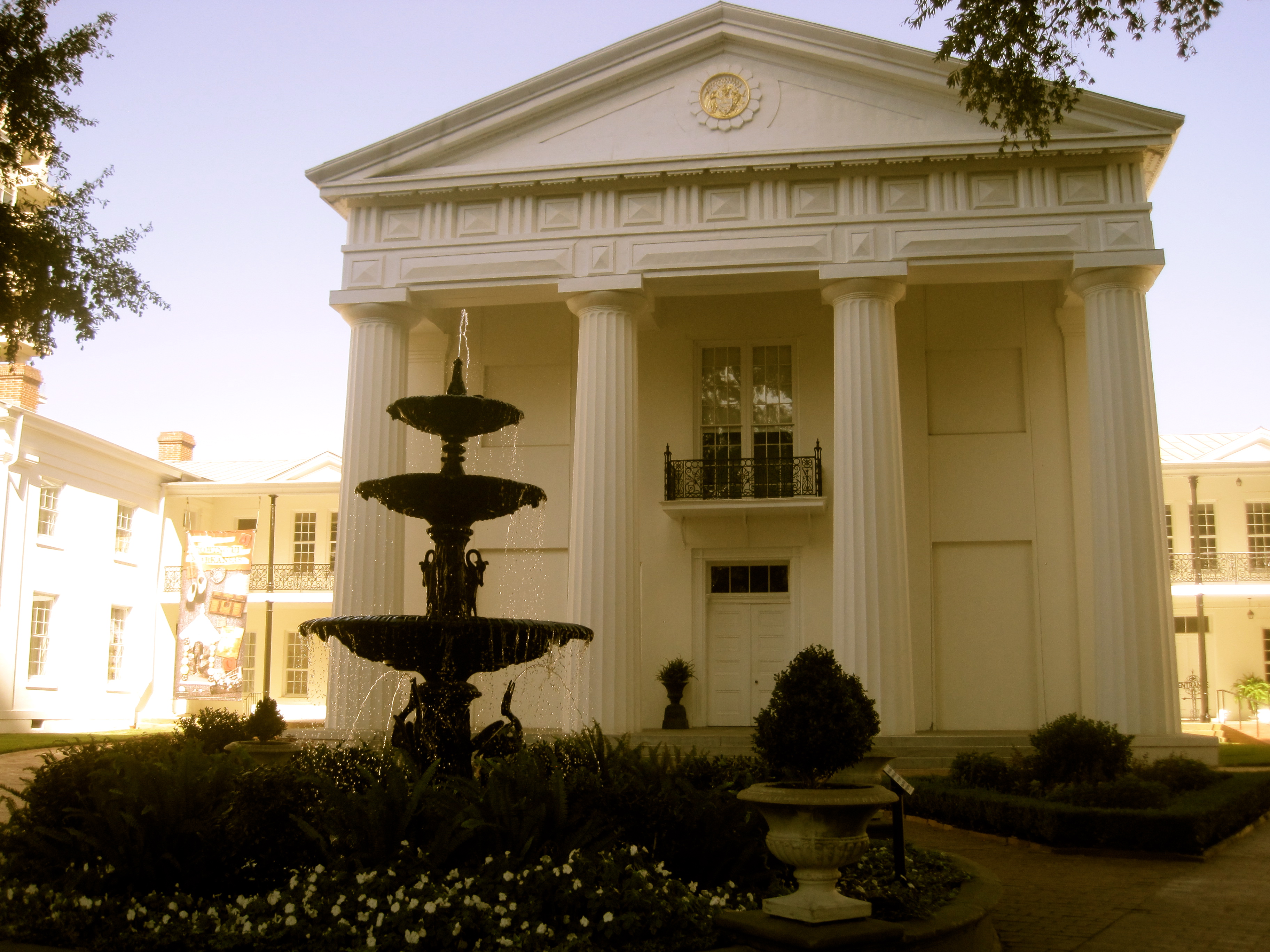 Bill has even called this his favorite building in all of Arkansas and frankly I might agree. He believed it embodied the reverence for the past and yet the home for the future. Its history reflects that for this space was just a wilderness on the edge of the American frontier. The people of Little Rock decided to construct a grand edifice that would translate the glory and democracy of ancient Greece to house their new government. The Old State House proves there is more than just one White House in this nation.
My stomach begins to grumble again. Being on the Clinton Little Rock diet expands stomachs even on a 24 hour visit. I head to the Community Bakery in downtown Little Rock, an institution in central Arkansas for over 60 years. It is where Bill would grab a coffee and bagel on his morning jog as Governor. Instead I grab a cherry Danish and coffee and appreciate the Saturday morning sea of activity taking place before me. 
I close out the Clinton tour at the William J. Clinton Presidential Center, home to America's newest Presidential Library. The archival collection is the largest in American presidential history. The center chronicles U.S. history at the turn of the 21st century, juxtaposed with the Clinton years.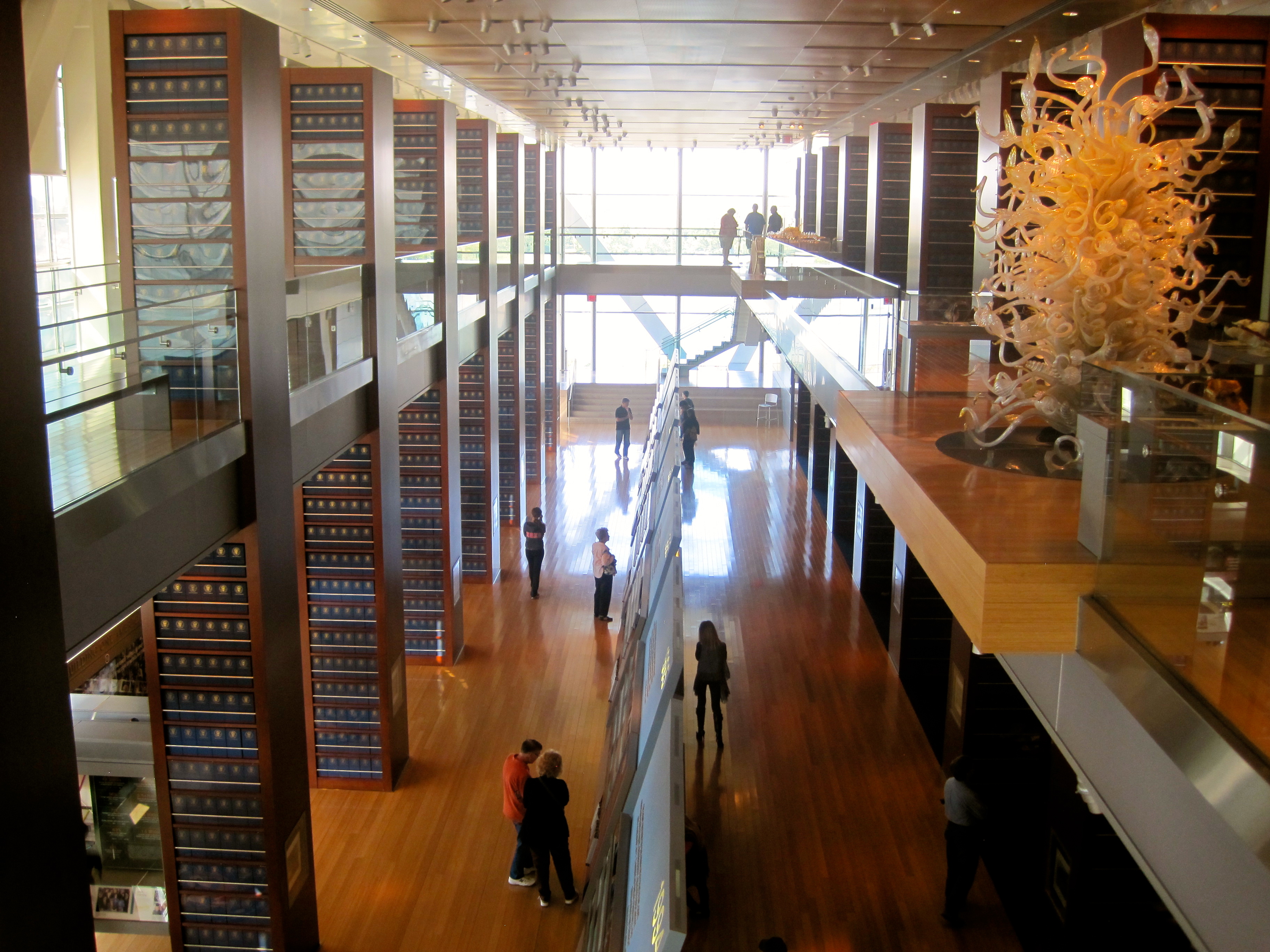 Within the center, I appreciate the chance to sit in the President's seat at the replica White House Cabinet Room. I pop in the full-scale replica of the Oval Office and admire the many gifts the president received, from Mickey Mantle baseball cards to one of Lance Armstrong's now controversial yellow jerseys.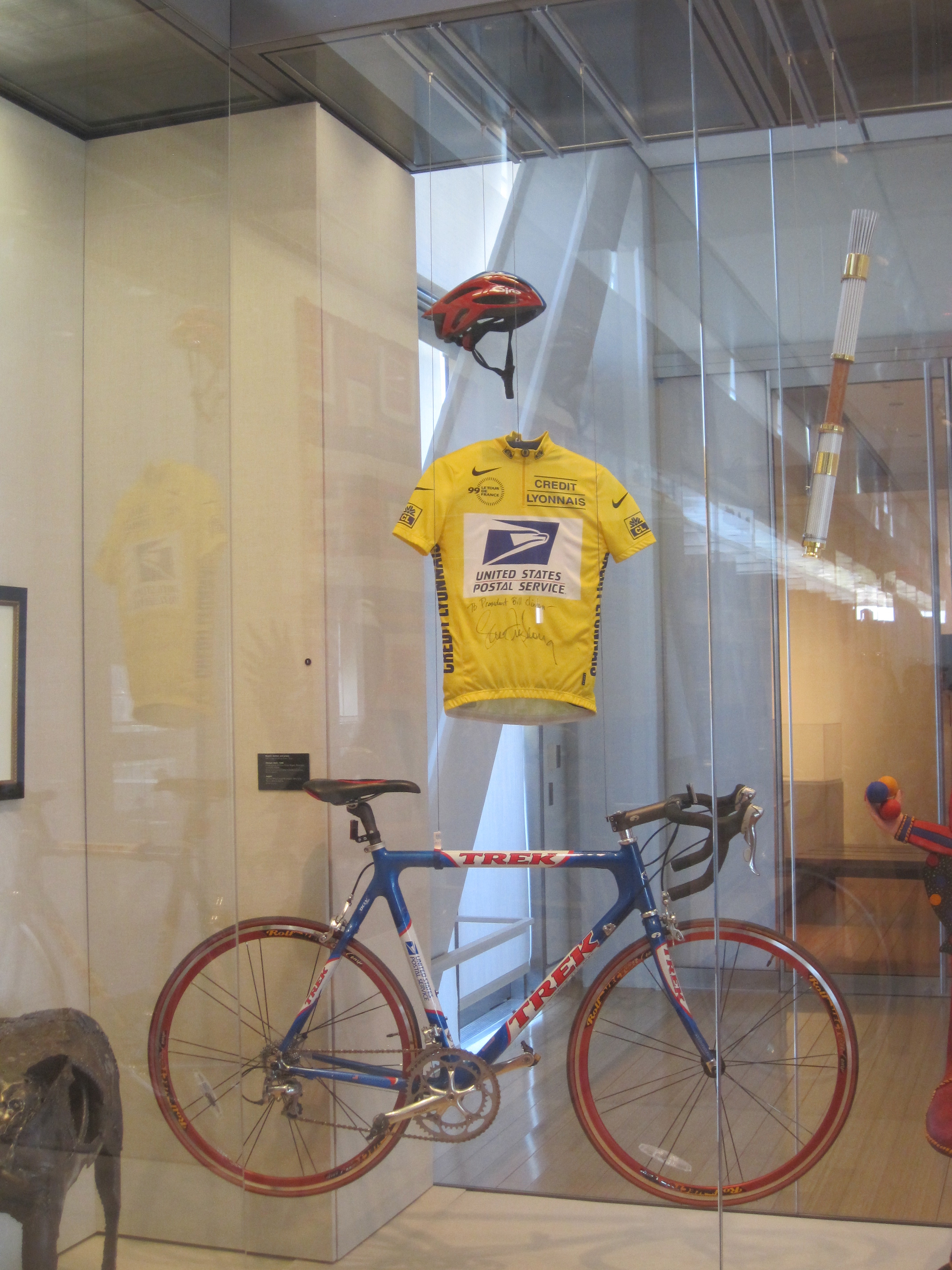 The life and work of America's 42nd president carries throughout the center and Little Rock for that matter. My last Clinton exchange takes me to the temporary exhibit on site detailing both Hilary and Bill's mothers. The 19th Amendment casually sits in this section on loan. And with an election just week's away, the piece of paper before me, in Little Rock of all places, tells why I can vote.
At times, Little Rock can seem just that, an insignificant stop, seldom a destination for world travelers. However buried under this little rock is a sea of American history, of Clinton haunts and hideouts. Clinton recently said in a speech at the Democratic Convention, "I was just a country boy from Arkansas and I came from a place where people still thought two and two was four." Arkansas and its capital might be simple and simply off a traveler's radar but a visit here is a taste of a leader, speaker and a man who brought the Arkansas ideals for humility into the national spotlight.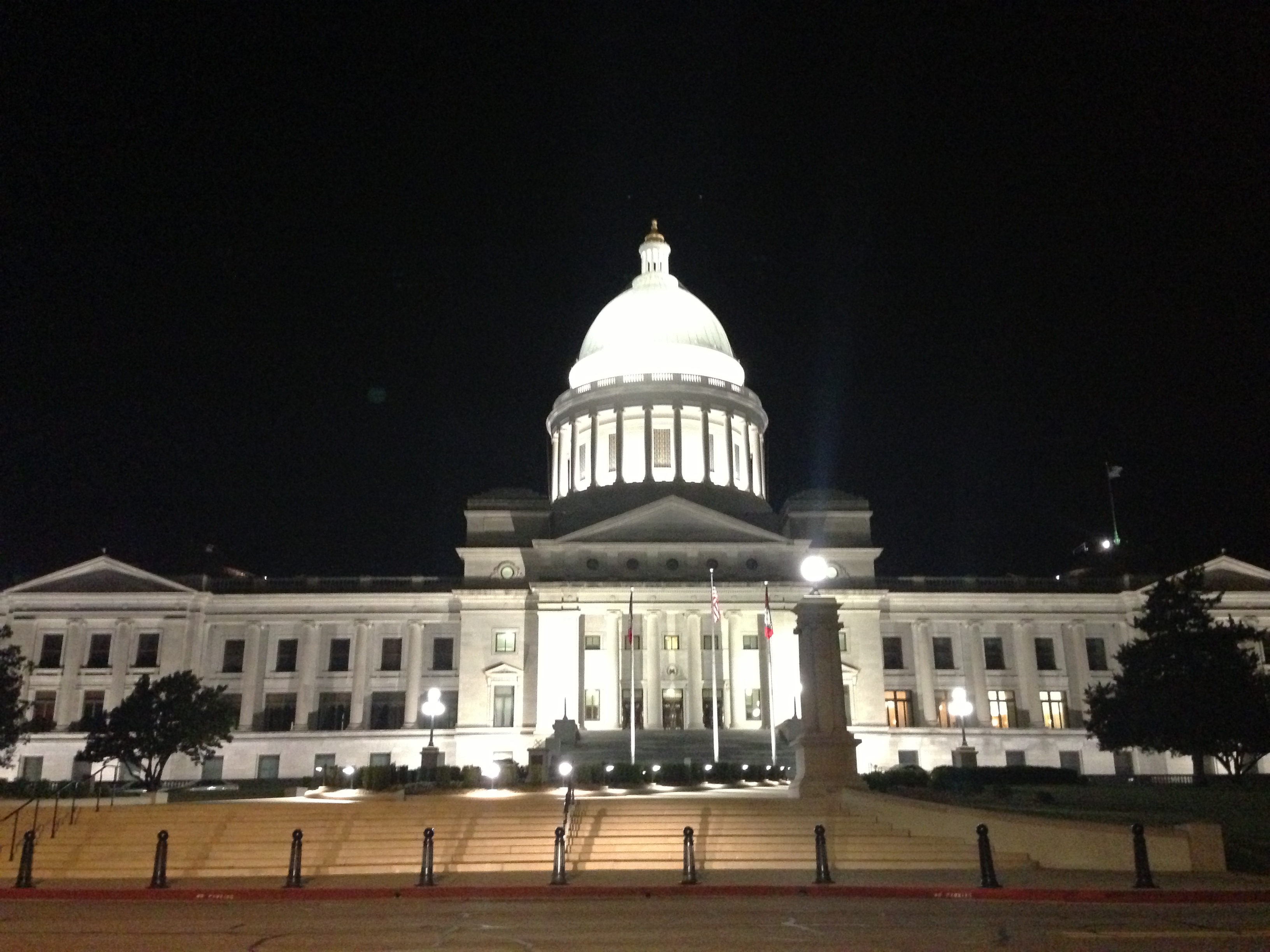 Full Disclosure: I received a complimentary night at a Residence Inn in Little Rock and a gift card to find places to add to the Thrival Guide Facebook App. However my thoughts and opinions are always my own.