It's lunchtime on Chicago's Friday afternoon. I'm at Al's Beef with those in business suits, laptop computers and hardhats. In any other big city environment, one might feel out of place and drenched in attitude. However, it's hard to have much attitude when you are standing two feet from your meal, bottom out and elbows resting on the counter. Like deep dish pizza, Italian beef sandwiches are a Chicago tradition. I join the over 70 years of Italian beef making history at Al's Beef. Al Ferreri, his sister and brother-in-law started an Italian beef stand back in 1938. During the Depression, they saw the value in slicing meat thinly and making it into sandwiches. Soon they came up with their own recipe. Their take on Italian beef became so popular that now there are several Al's Beef locations today. There is a whole stance to eating these messy and mouth watering sandwiches that mirrors the Chicago attitude. You can look silly and exposed and frankly you don't care.
Post Italian beef and buns workout, I head for the Willis Tower, formerly known as the Sears Tower. Home to more than 100 companies, the 110 story building is the tallest building in the western hemisphere and third third tallest in the world. It measures 1,353 feet into the Chicago sky.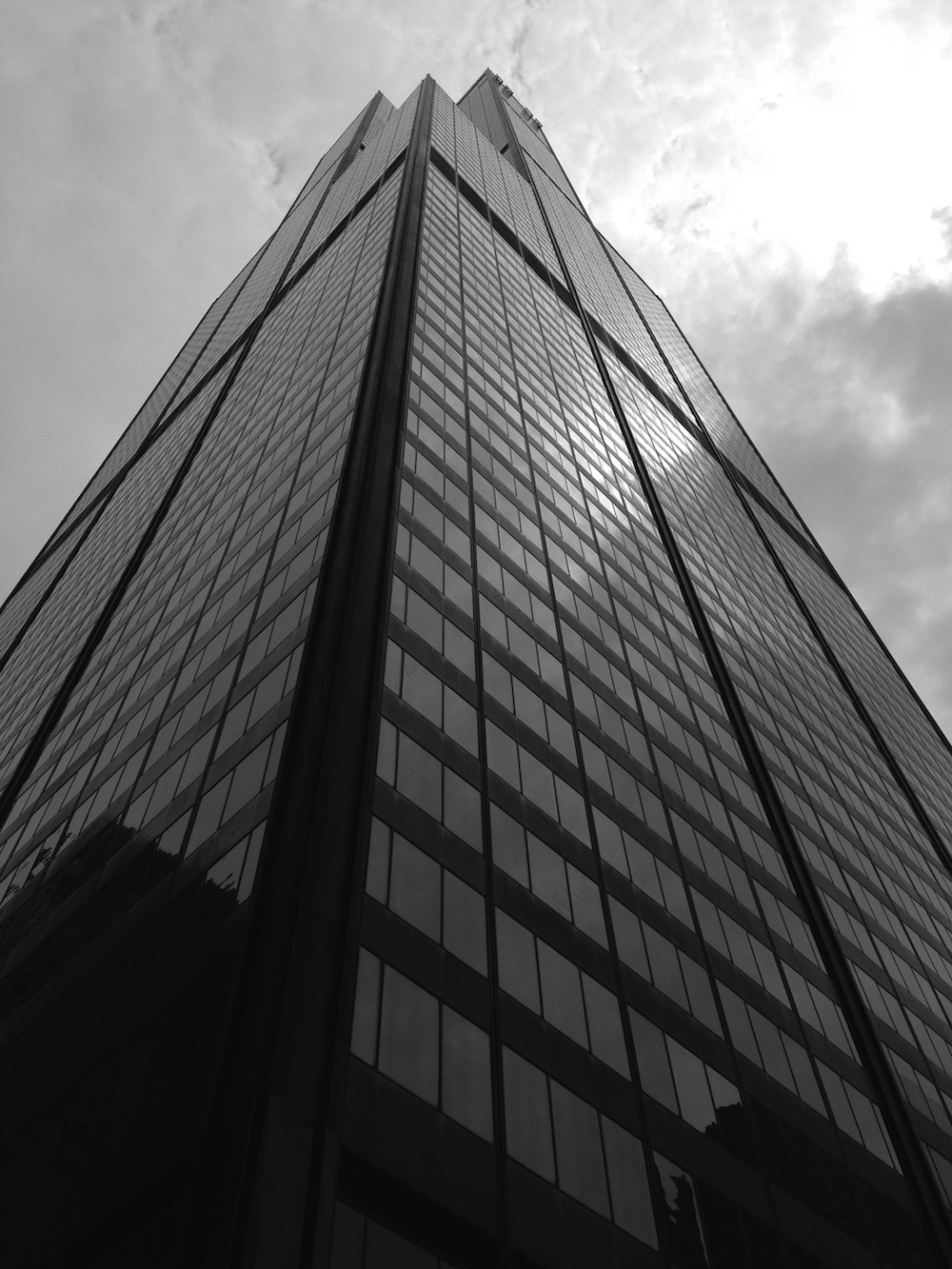 Such a skyscraper only took three years to complete, with construction beginning in 1970. Sears Roebuck and Company, the largest retailer in the world at the time, decided they needed an office building to accommodate their employees. I head to the Skydeck on the 103rd floor of the building. On a clear day, you can supposedly see four states and over 50 miles north, south, east and west.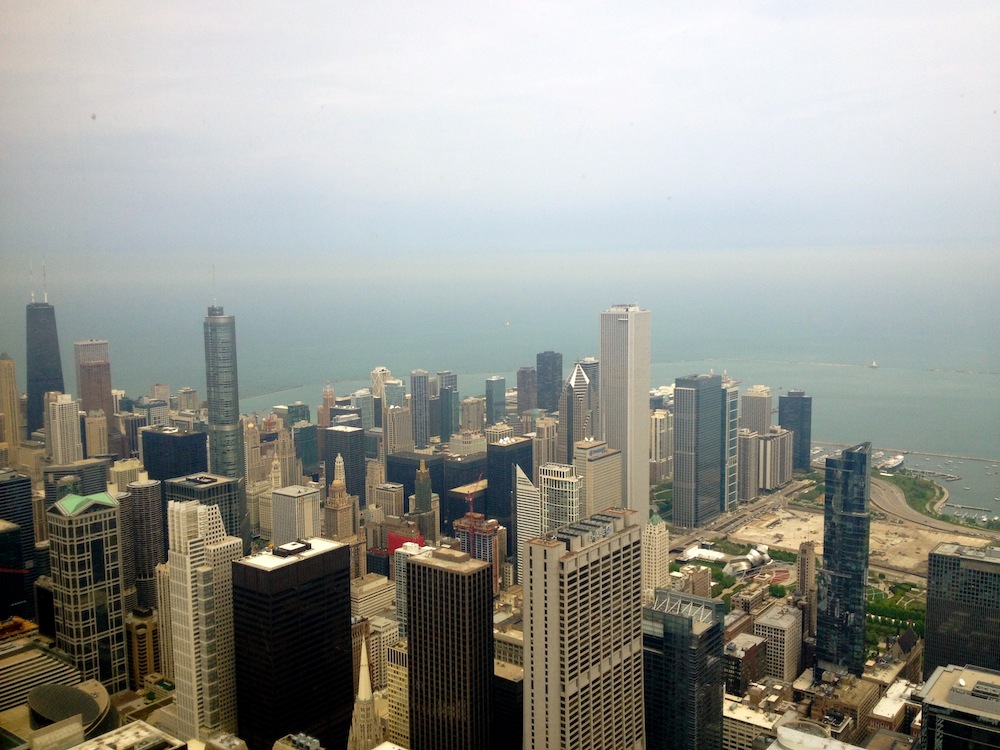 The Willis Tower Skydeck almost had me losing my Italian beef with a step out onto its Ledge. The Ledge is a glass box that extends 4.3 feet from the Skydeck. The ceiling, floor and walls are composed of glass, lending the illusion of standing freely on Chicago. I pause for just a moment here, suspended on top of Chicago and completely terrified. Again, Chicago has a way of never taking itself too serious. It's hard to look cool when you fear you might be that tourist that pushes the seemingly flimsy glass over the edge.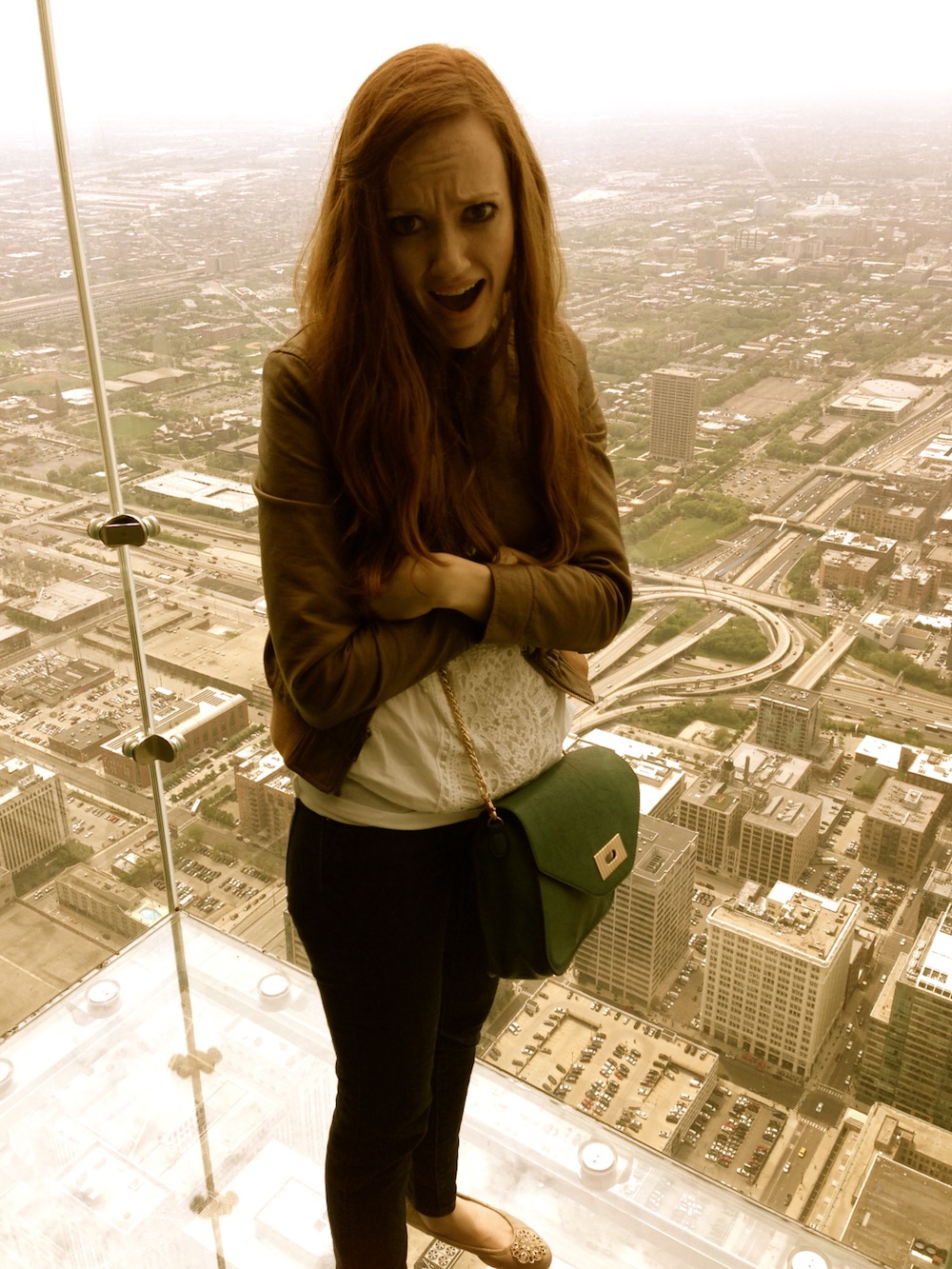 It's time to come back down to earth after a brief 5 seconds on the Ledge. Strolling through the streets of Chicago, you are bound to stumble upon outdoor art, aside from those pieces at Millennium Park. The bright red of the Flamingo, a 53 foot tall red steel sculpture, contrasts with the dark buildings surrounding it. I'm not quite sure what I see besides ribbons of red steel, but I sense Chicago doesn't care what I think. My interpretation won't be met with snobbery or criticism. Chicago and its outdoor art is what you make of it.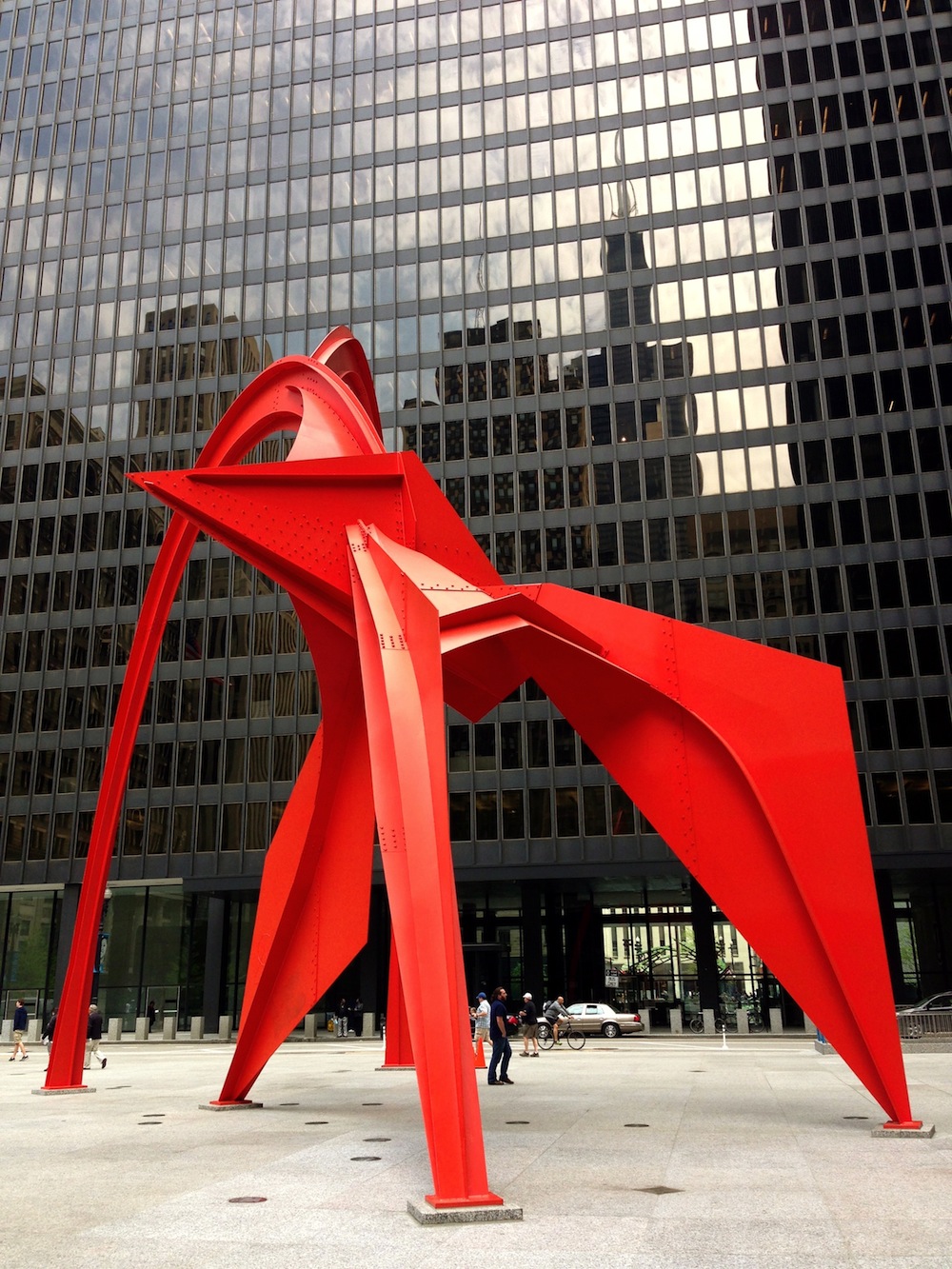 Hours pass and it is suddenly time to line up with the out of towners at Gino's East. The line is deceiving, long in length but short in spirit. Within 20 minutes, I am sitting down among countless signatures of the famous and not so famous adorning the walls. What began in 1966 with two taxi drivers and a friend, Gino's East is one of Chicago's hallowed halls for its signature pizza style, deep dish. While invited at Pizzeria Uno in 1943, I sample Gino's deep dish, encased in a golden crust that almost seem impenetrable. Piled high with cheese, tomato sauce and toppings, Chicago deep dish was born out of the idea of making pizza more of a meal. A meal indeed, I roll out of Gino's and worry about a bulging waistline for a brief moment. I quickly realize that I am in Chicago, where bulging waistline and all, it's not a problem.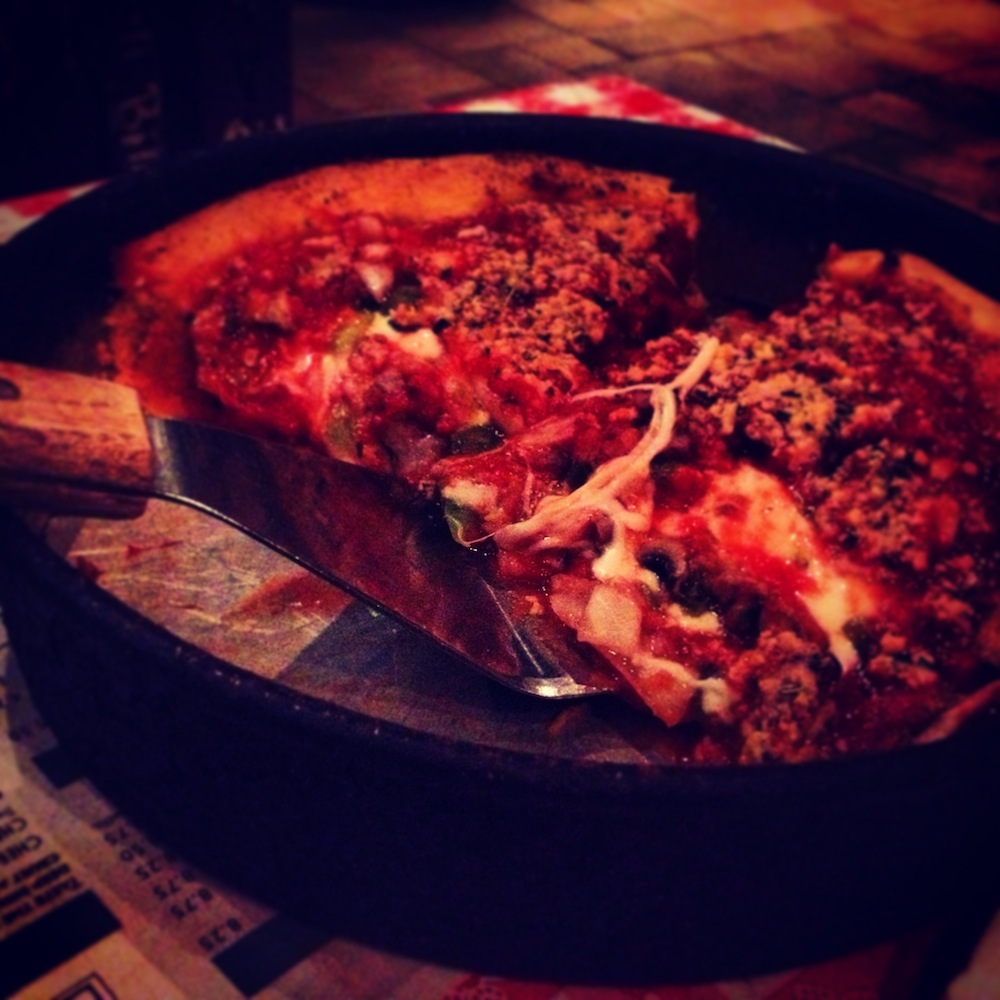 My final loop around Chicago comes in the morning on one of its water taxis. Along the waterways of the city, I appreciate the unique architecture that makes Chicago, Chicago. After the Great Chicago Fire of 1871, architects rushed to the city to rework the blank canvas. Their work is perhaps best appreciated while gliding effortlessly on a yellow water taxi.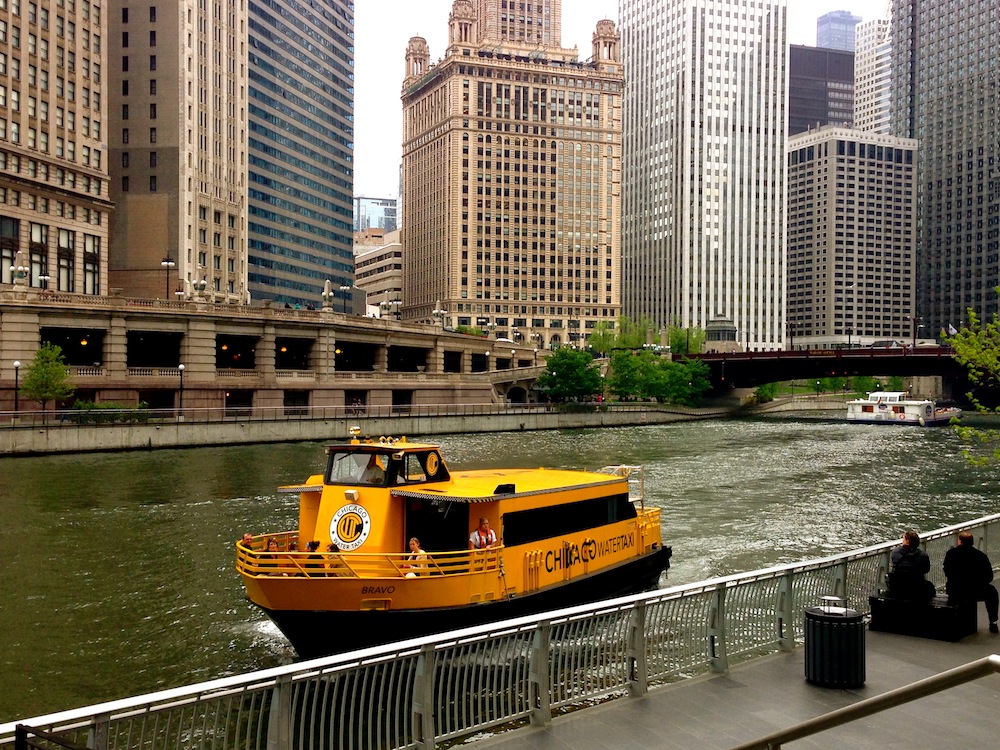 With so much left to see, do and experience, I realize Chicago can't be appreciated on just a weekend. I will have to return to hear the rattle of the L train throughout different neighborhoods and with various Chicago characters on board. When the Potawatomi Indians first came to town, they named the area Checaugou, meaning wild onions. Chicago is very much a basket of wild onions, one with layer upon layer of stories. Peeling back the layers doesn't require a big city attitude, but rather a down to earth demeanor. When your city means wild onions, this can only be so.
Have you been to Chicago?