I stood with two travel companions in a German supermarket. The food selection was decidedly German. I wish we had a whole section for pretzels in the U.S. When it came time to get in line, I placed my basket on the moving conveyor belt as a very German looking woman sized me up and down. As she started scanning each item, she threw them down the line. I just stood there, motionless, unable to assess the cultural differences of this situation. A giant line was forming and I was still frozen in a German supermarket. One of my friends quickly started to bag the items, laughing at me for just standing there. And as I stood like a clueless traveler, I realized supermarkets are some of the best places to see cultural differences.
In the United States, supermarkets seem to get bigger and bigger. Unless you are using the self-scanner, there is usually someone to bag your groceries. I am not some supermarket princess who needs a person to bag my groceries, but you realize what this act says about America. People are buying cartloads of food, usually excessive in size. Meanwhile abroad, they generally don't have a refrigerator big enough to accommodate a small portion of the American supermarket.
When I lived in Italy, I discovered the cultural norms of the Italian supermarket. There is always an entire aisle dedicated to pasta. I never knew so many different shapes of pasta existed until I visited the Italian supermarket. Then, there is the line situation in Italy. If you form a line to wait for the cashier, someone will cut in front of you. This fact never ceased to annoy me. Little old ladies were usually the culprits. I would have just a few items and someone with a jumbo cart would decide their groceries took precedent over mine.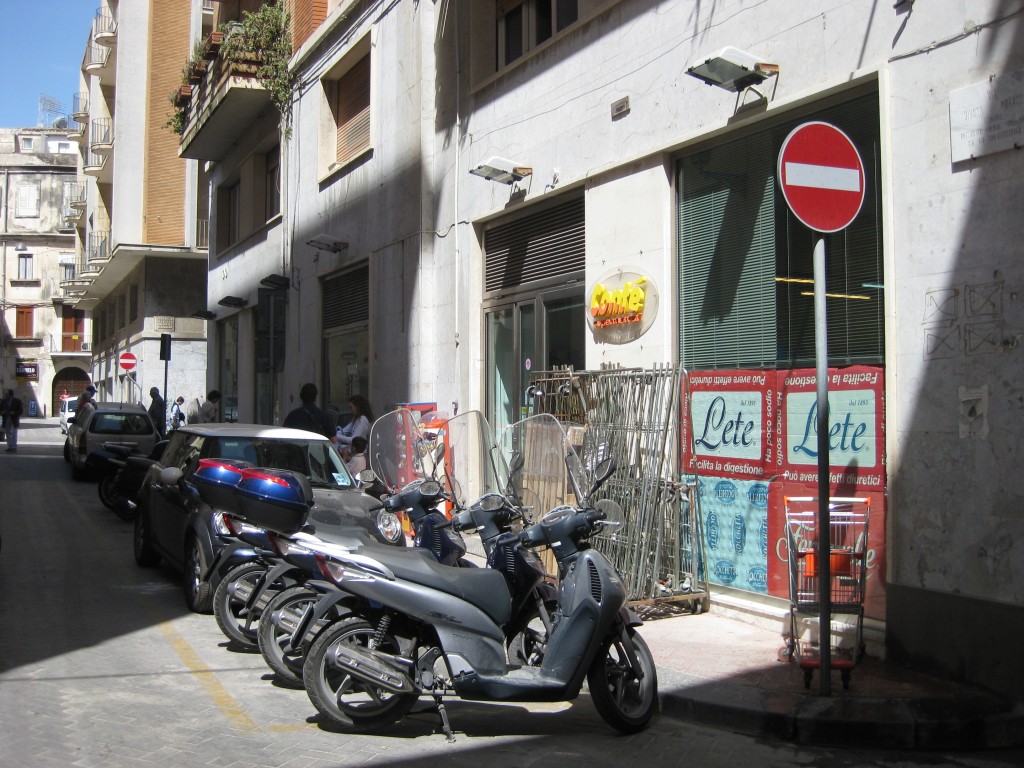 I also discovered that in an Italian supermarket, it is extremely bad form to not let these little old ladies cut you in line. Italy is all about edging closer to the next person. It is everyone for themselves and if you're not pushy enough, you will be left behind, usually at the end of the line.
The cultural insights of an Italian supermarket continued each week, like when I learned you should never give the cashier a 50 Euro bill to break at the beginning of the day. They will just give you this blank stare, as if you just gave them Monopoly money. Then there is the whole element of produce. They don't have codes to key in for produce at the cashier's desk. You must print out the stickers yourself when you pick out your fruits and vegetables. Make this mistake and a whole line of Italians will impatiently grunt at you for your foreign error.
On my trip through the south, I popped in a supermarket in Pawley's Island, South Carolina. Cultural differences in supermarkets are even apparent in one's own country. When you travel with a beer expert, you can bet you make lots of stops in local supermarkets to assess the local beer situation. A man with the thickest of southern accents decided we wanted his advice in selecting a beer. When asking for something local, he said Blue Moon was a good option. Knowing full well Blue Moon is out of my home state of Colorado, this would be the first and not the last time someone in the south told me Blue Moon was a local beer. Supermarkets in the south, especially in small towns are more of opportunities for social engagements.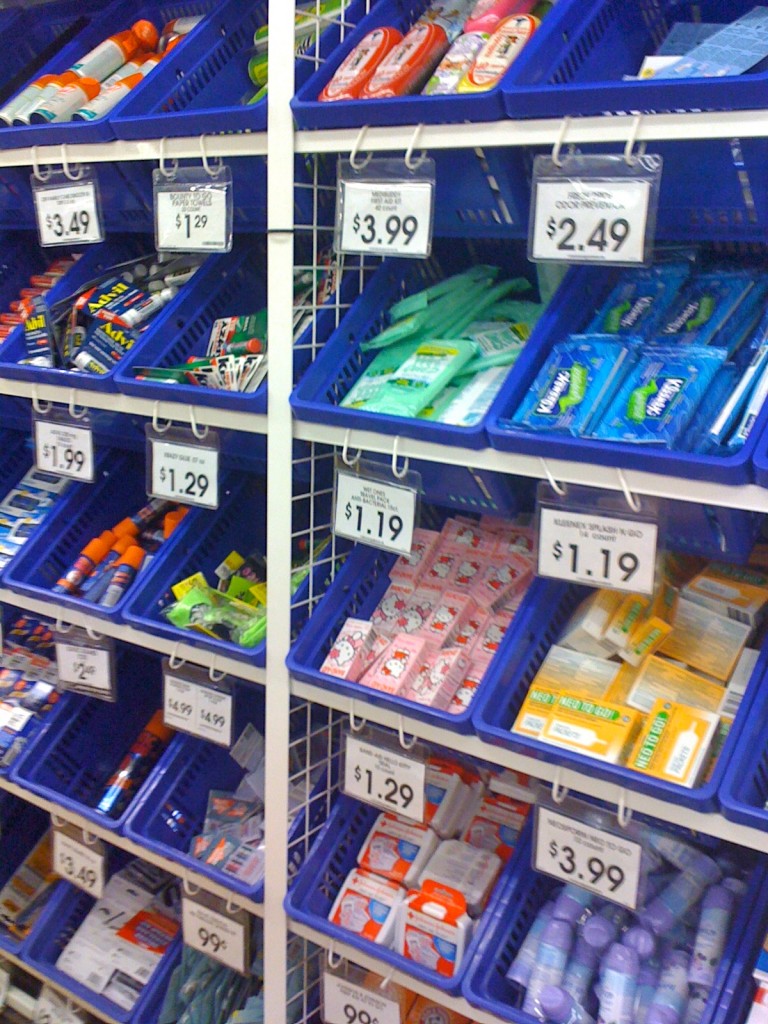 You see all types in the supermarket. The hurried. The angry. The overly friendly. The sad. The unbelievable. While traveling, we can get caught up in trying to see the sights or dining out in the best restaurants. Rather, I think we also should get a taste of our destination's supermarkets. The values of a place are helplessly apparent with every turn of the aisle. And yet, we are really not so different based on where we shop for food. There is always that gentle old man with his basket, smiling as you pass in front of the jams he is surveying. Like an airport, train station or bus depot, lives are converging in supermarkets and so are cultures.
Do you like to visit supermarkets when you travel? What major cultural differences have you found?