"Don't worry, we haven't lost anybody yet," my guide assures me. It's the "yet" part that scares me. Would they really tell someone with a heart leaping out of her chest like a cartoon character if they lost someone or not? I put my faith in two Swedes that I won't fall to my end as I observe others tiptoeing across the rooftop of Stockholm's old Parliament building.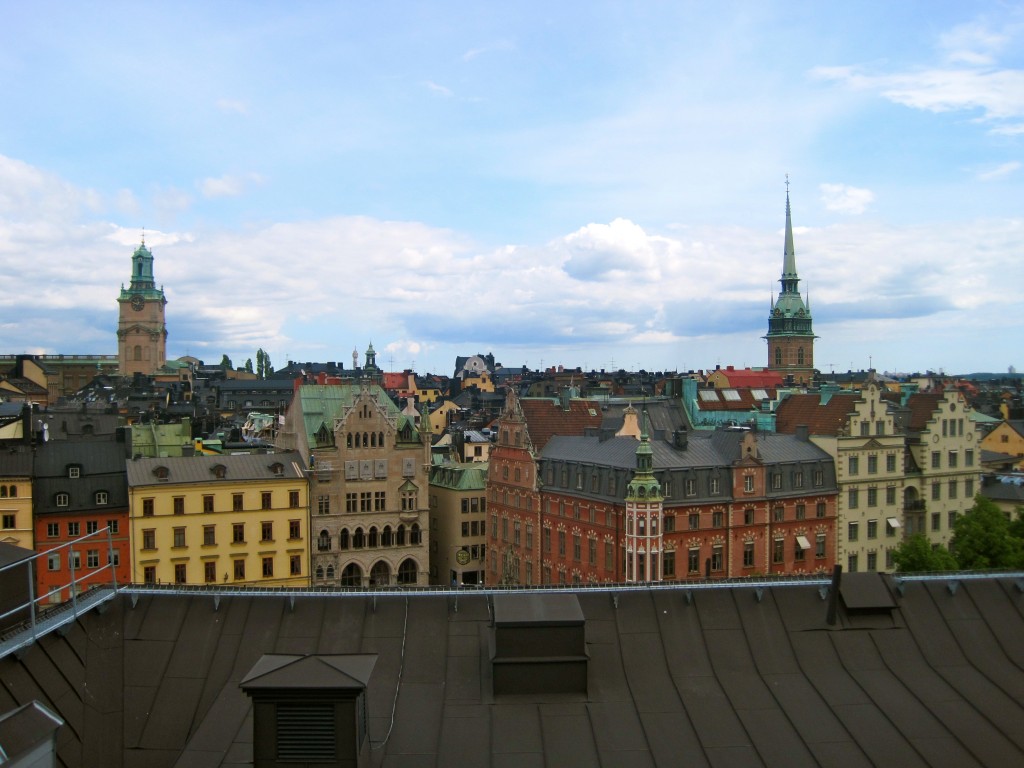 Stockholm oozes sophistication, from its outward appearance of sparkling streets and grand buildings to inside its trendy bars where you get those looks that seem to say, "Are you lost?" Then again, Sweden's capital has a different side, one of adventure. I joined a Rooftop Tour by Upplev Mer with Stockholm Our Way for a taste of that adventure, albeit more death defying drama in my book. The tour takes place on the rooftops of Stockholm's old Parliament building. It makes for one of the city's most usual walking tours, complete with a helmet, harness and shaking knees.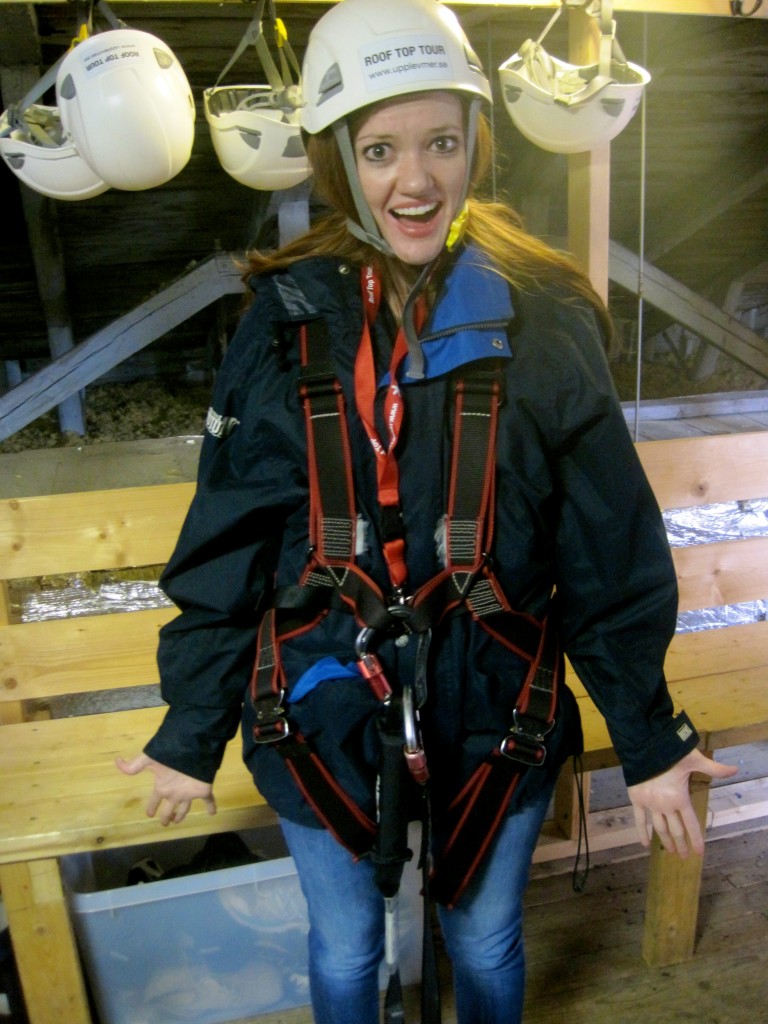 I head for the attic of the building and adorn a windbreaker, helmet and harness. I wish they had a parachute strapped to me too just in case. I know my hands are trembling but I don't want to the others to sense my fear. We head out for the inevitable, the rooftop. I spot the catwalks, some with railings and other stretches without any sort of support.
A few deep breaths and we are off, snaking along a building with more twists and turns than I could imagine. In fact, when the company approached Stockholm to do this tour, they were given a flatter building for the walk. In the end, they elected for something more challenging, something not " boring" my guide says. Great. 
I find myself concentrating on getting one foot in front of the other, all while guiding my harness over the twists and turns. Our guide pauses at different points on the roof to tell us what we are observing. Due to the building's location, you can view Stockholm's Gamla Stan perhaps better than anyone can. The only problem is you are risking your life to see it. Stockholm seems to think death is worth the price of seeing her and frankly it's hard not to agree with these views. If I had to die here, at least I know my last visions would be of stunning Stockholm.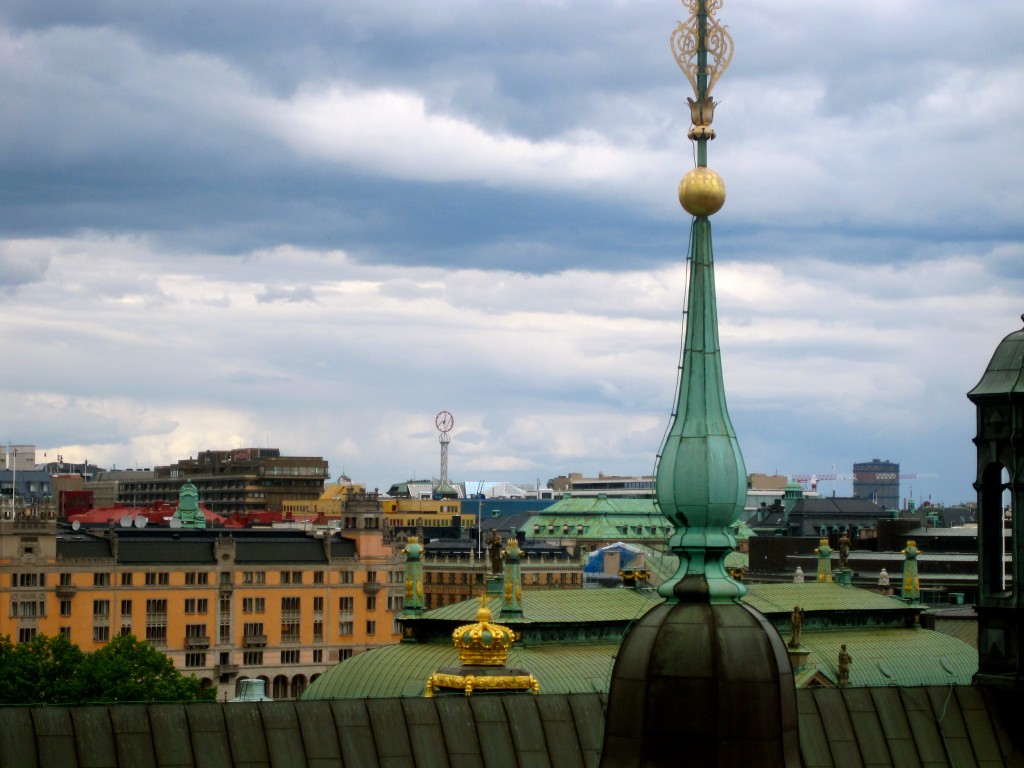 We continue around the roof, going down stepladders and across interrupted paths. At one point, our Stockholm Our Way Guide Linda moves from the back of the group to head to a point on the roof where we all must cross. With each person that passes her, she calmly inquires, "How are you doing?" At the time, I applaud Linda's compassion, her care for asking us all midway through the tour how we are doing as we pass a certain stretch. I am so focused on making it to the end of this catwalk without a railing that I fail to realize this is the part where you could actually fall. With one false step, you could dangle in the courtyard of the building with those going about their casual workday in offices below looking on. 
Our Rooftop Tour guide breathes a sigh of relief stating, "That was the scary part". I thought the whole tour was the scary part. After defying death, she begins to tell us about the iron spire we are observing, part of Riddarholmskyrkan.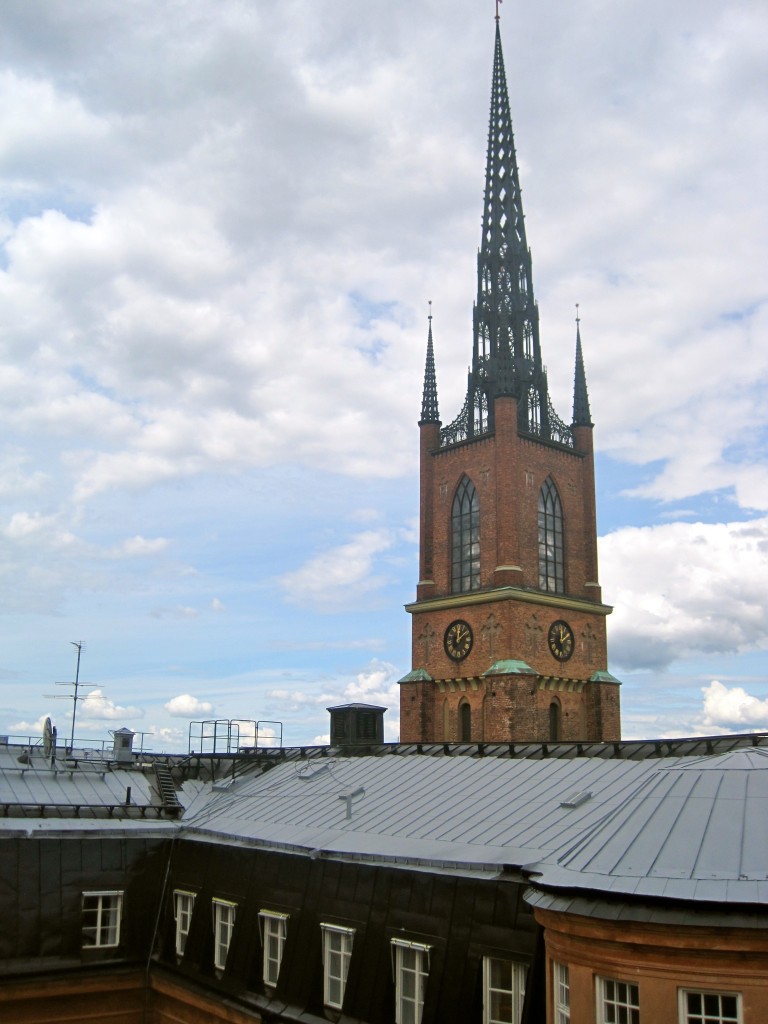 I marvel at the view of the 13th century monastery. I would never see a structure from this vantage point had I not taken a leap of faith on a rooftop. Then I find out the irony of ironies. The church has been used for royal ceremonies and funerals since as early as the Middle Ages. It is the final resting place of the Swedish monarchs and has been since the burial of Gustav II Adolf in 1632. 
As we all make it across the final stretch, our harnesses are removed. We are free again. Like a child walking for the first time, suddenly anything seems possible. I could do the rooftop walk again and again with this adrenaline. And then I take one more look at our view of Riddarholmskyrkan, where kings and queens lay buried for eternity. Death is never very far away on this tour, but it is just far enough. The one-hour tour at a cost of 525 SEK is the sweetest price and time you could spend to feel like this is it, to experience Stockholm in a way you never would on the ground. It's not the end, but only the beginning of just how much this city makes me feel truly and utterly alive. 
Have you been on the Rooftop Tour in Stockholm?
This tour was sponsored by airberlin and Stockholm Our Way.
Special thanks to Tom at eurocheapo for providing some of these photographs.