I begin the one-kilometer trek out to cross the Carrick-a-Rede Rope Bridge, one of the most well known attractions in Northern Ireland. After leaving the sun on the Giant's Causeway just down the road, I was hopeful for the same weather here. I have no such luck as a sea mist hangs over my walk. I keep looking and looking to see this rope bridge in the distance, dangling in the wind, but nothing by a few sheep enter my view.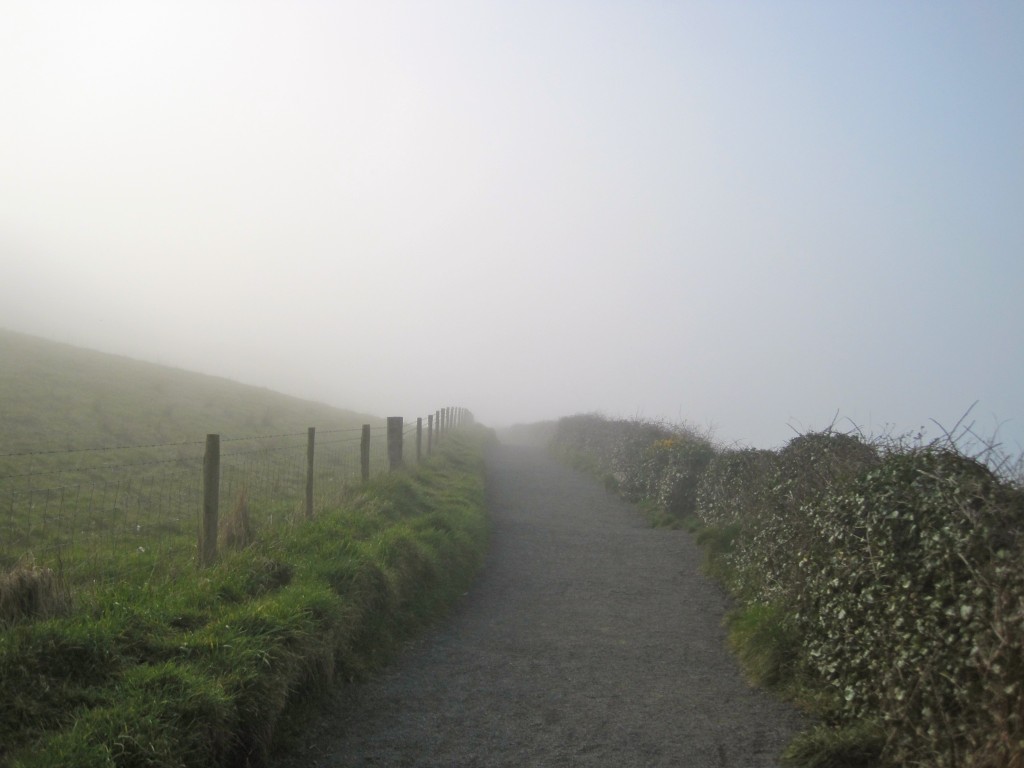 I finally reach a man in a bright red jacket, with the National Trust. He sets up here to make certain no one falls into the 23 meter deep, 20 meter wide chasm below, and of course, to tear your ticket. The Carrick-a-Rede Rope Bridge began as a way for salmon fishermen to check on their salmon nets on the island of Carrick-a-Rede, just off of the mainland. The man in red tells me how visitors started coming to see this hair-raising bridge as early as the 1700s.
The jovial personality laughs as he tells me what I would see if there weren't a sea mist hanging over. The National Trust website for this attraction states, "Visitors bold enough to cross the rocky island are rewarded with fantastic views." I wonder if there is a money-back guarantee on this for I can't see 10 feet in front of me.
Alone and not a soul around, besides the man keeping watch, similar to that of the man behind the Wizard of Oz's complex or Saint Peter greeting you at the gates to heaven, I decide to take the plunge. Upon first seeing this death defying bridge, I am shocked to find it is quite short, only 20 meters long. This will be a cakewalk, or so I think. My first step on the wooden plank quiets my bravery. Suddenly I am wondering why I am doing this. It also doesn't quite make sense to have a man watching you make the journey. If tragedy strikes, how could he help me? Water crashes below, reminding me of my doom if I don't make it across.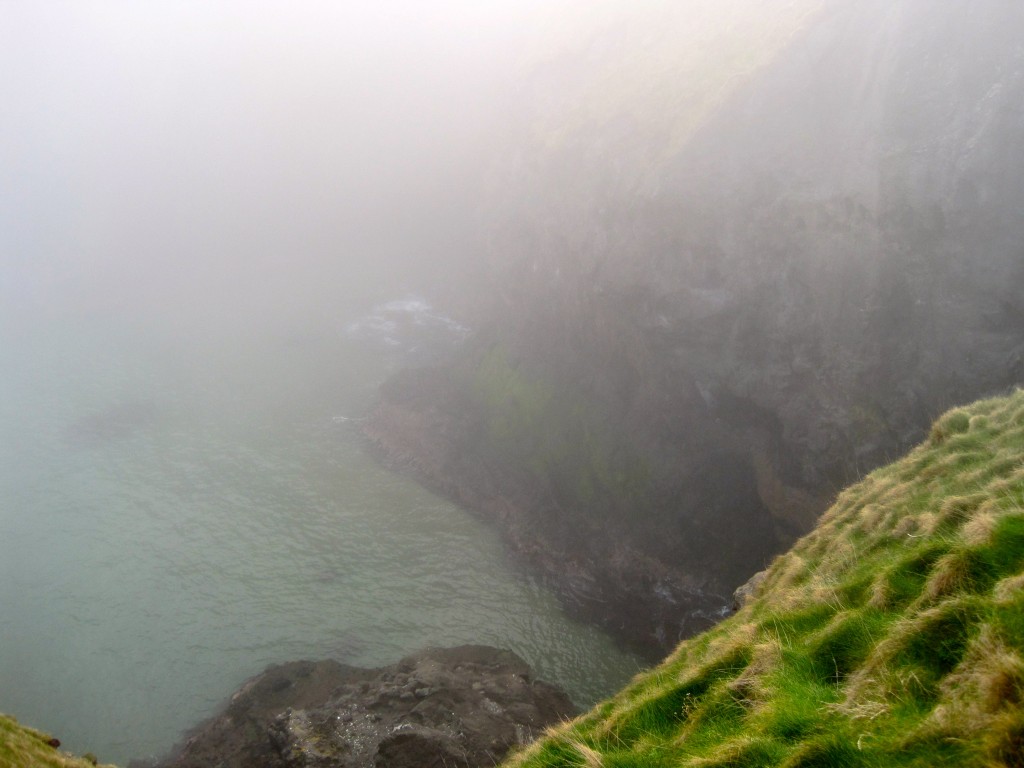 And with a blink, it is all over. I make it across just as many a fisherman have done before me. As the jokey National Trust man told me, on a clear day, I would be able to see Rathlin Island and Scotland from here. A rare sea mist has decided to take over my view, but I realize that isn't the point here. As I explore this tiny island, still home to the remnants of the fisherman, it is time to head back the only way in and the only way out.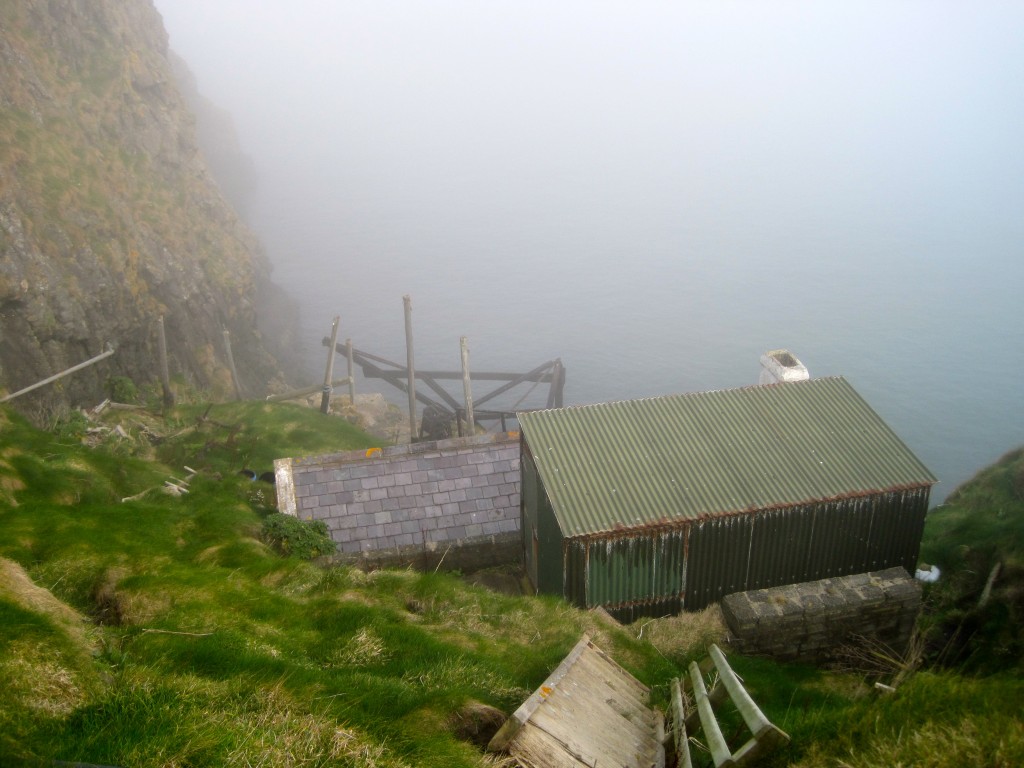 The Carrick-a-Rede Rope Bridge is the attraction, not the view. A test of will power and balance, you just hope a section of rope doesn't unravel at some point so that you don't become the first tragedy here. I pass by Saint Peter on my way back to the mainland as he chuckles, "You didn't see anything did you?".