In just under a month, I will be in Ireland. While that thought both terrifies and excites me, I am at those planning stages, going over budgets and finances. I have noticed a pattern with emails I receive. Most want to know how to travel and how I travel. How can you afford to travel? How do you budget?
To be honest, I have never really been strict with a budget until this trip. I generally have an idea in my mind of what I am looking to spend. As I will be traveling around Ireland for an entire month, organization proves to be key toward keeping a budget. Before things get out of hand and before my bank account takes a nosedive, I thought I would outline how I am budgeting for my month in Europe. Hopefully you can apply these tips to your travels no matter where you may be headed.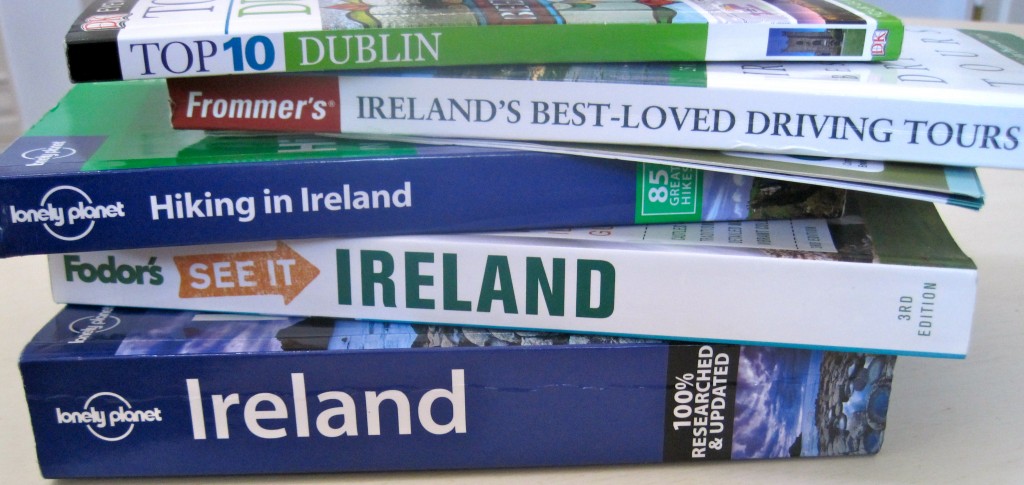 Set a Price and Stick To It
I set an amount I want to pay for accommodations, transportation, food and tourist sites for the month. In order to keep track of all of these items, I have a spreadsheet with each category in a separate column. For each day, I plan to track my spending. Above each column, I have a total amount on each area I can afford. By having the numbers right there in front of me and in an organized manner, I have found I am sticking to the prices I have set when booking. If I had just started booking bed and breakfasts without a set rate I want to pay each night, my budget would quickly get out of hand.
Over Estimate What You Will Spend
If you over-estimate how much you can spend on a hotel or dinner each night, you will be pleasantly surprised when you save $10 here and $10 there. While I set goals for each category and how much I want to spend, I know my goals are a little bit more than I expect to spend. By over-estimating, you and your budget will feel more accomplished in the end when you see the totals much lower than originally expected.
Budget For The Fun and Frivolous
I think part of the reason I hate budgeting is that I often feel like some travelers are too frugal when they travel. You can miss out on a great deal of experiences if you set up a budget that doesn't allow for fun. Just because a museum entrance ticket may cause you to shell out extra foreign currency than you expected, doesn't mean it isn't worth it. If you don't have that "fun money" left over, your trip may be extremely limited.

Don't Rely On Just Travel Search Engines
When I started looking for accommodations in Ireland, I went to hostel and hotel search engines. While these can be great at times for finding deals, I found most quoting much higher than the establishment's actual website. Perhaps it is just Ireland, but many accommodation options offered better rates on their personal websites and even special deals you won't know about if you just booked accommodations using a hotel search engine. While search engines with compiled lists can be convenient, they are not always the best deals.
Personal Email and Phone Inquires Can Go A Long Way
If you are looking for a car or a certain hotel rate, it never hurts to send a personal email to the company or establishment. Sometimes rates quoted online may be different than what someone answering an email or phone call will give. Once again, perhaps it is just Ireland, but so far I have found asking if there are special rates here or there to work on occasion. It never hurts to ask.
What are some of the ways you budget for a big trip? I would love to hear more budget tips as I finish up my planning.