I make my way up the street, bumping into what appears to be a costumed man. Complete with top hat and tails, he churns a pile of chestnuts, hoping for a sale. My nose is assaulted with a whiff of Budapest as I continue up the road to cross Margit híd, otherwise known as Margaret Bridge.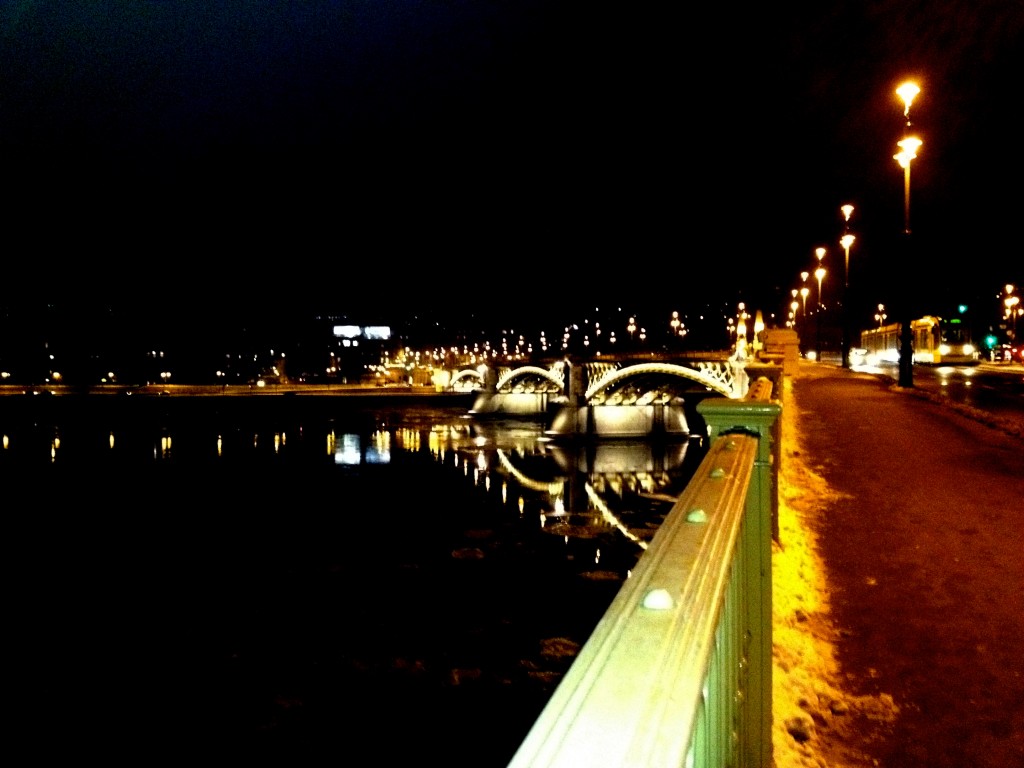 Giant pieces of ice hurry down the Danube, almost looking like little fragments of countries turned into islands. The pieces move in a mesmerizing motion, so much so that find myself immune to the cold, perfectly content on staring at winter in essence in Budapest. When it reaches such cold temperatures in Budapest, it's every man and woman for themselves, including the Danube ice.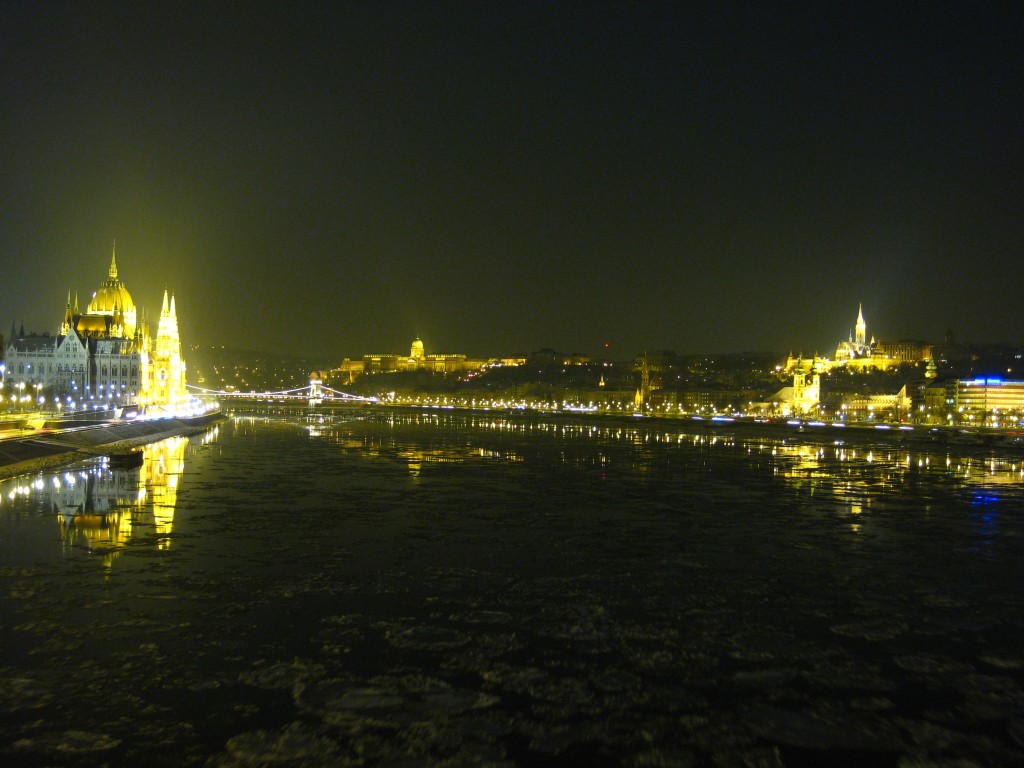 Just north of the famous Chain Bridge in the city, French engineer Ernest Gouin, in collaboration with Gustave Eiffel, originally built Margaret Bridge back in the 1840s. During rush hour, the same time I now cross, the Nazis bombed Margaret Bridge. She would rebuild in her unusual shape. The bridge meets in the middle at a point, forming an obtuse angle as you head on over to the Buda side of the city. There is however nothing obtuse about Margaret Bridge. The tram rattles on by, packed with what appears to be the whole city on their way home from a day of work. It is chilling to consider this connector on the day of its bombing and at this time, but it is also reassuring to know Margaret rose again.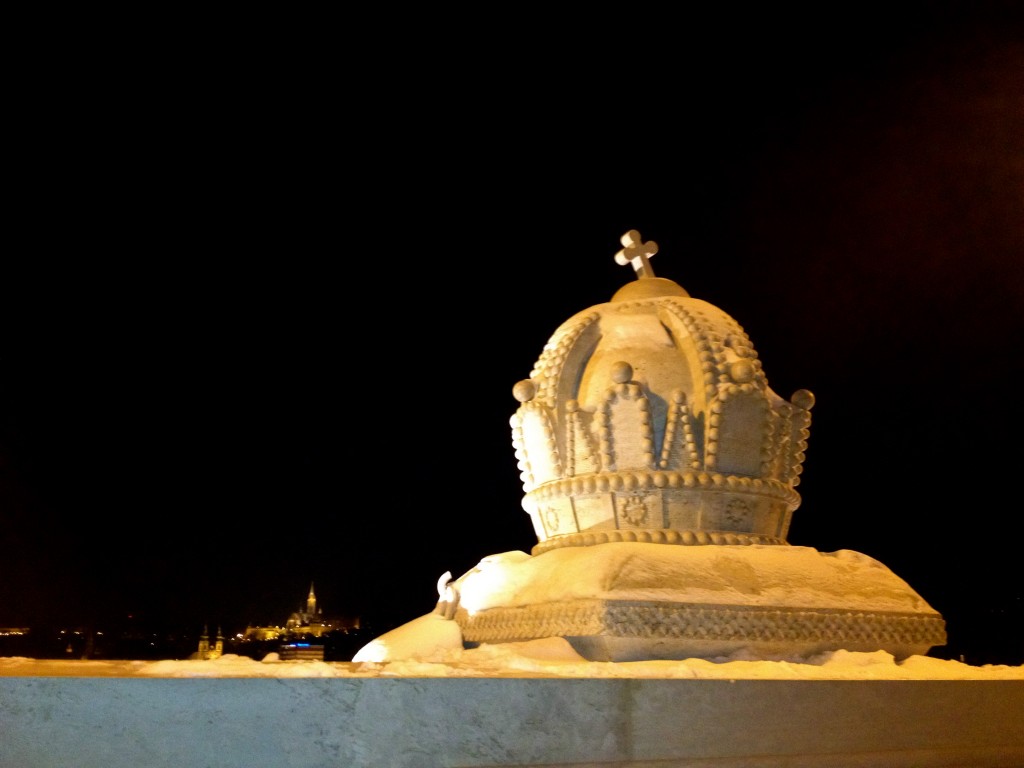 I make the long climb up to Castle Hill, a one-kilometer long limestone plateau. Towering above the Danube and the Pest side of the city just beyond, it is a hill of monuments, museums and palaces. A favorite point to take in Budapest at night is the Fisherman's Bastion. Built to commemorate the fisherman who protested this part of the city, it is purely for enjoyment purposes.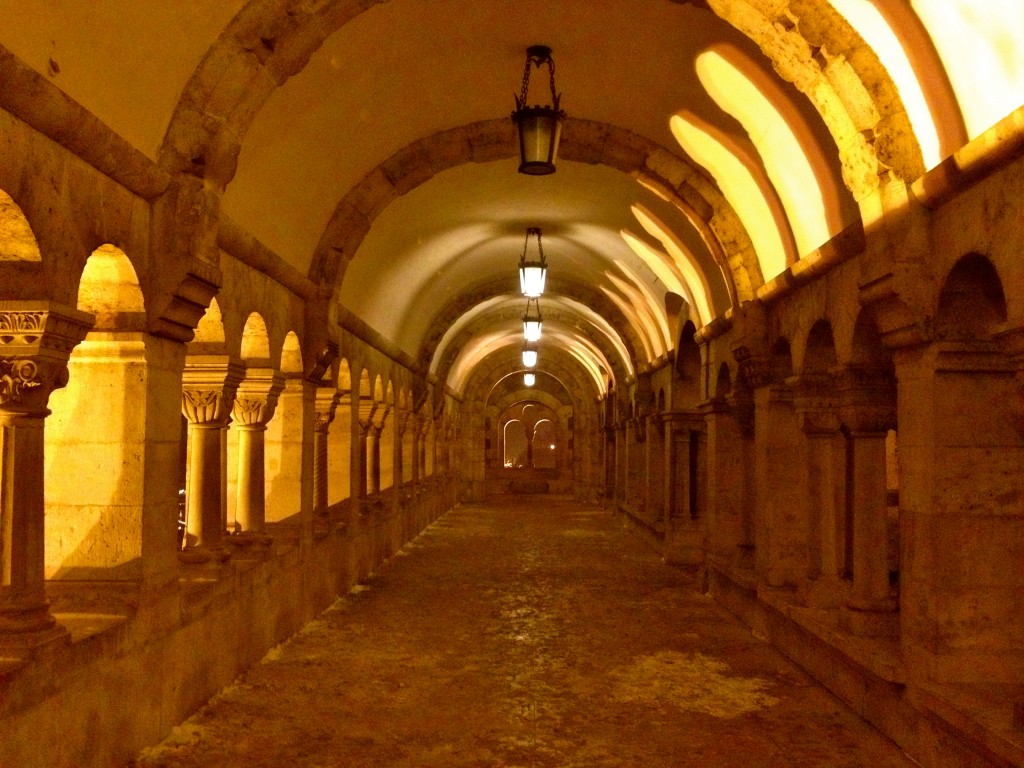 The viewpoint of the Fisherman's Bastion is also ideal for seeing Budapest's symbol, Parliament just across the way. Glowing in gold, it is the second largest parliament in Europe. Gothic revival in style with neo-Renaissance touches, construction on the Parliament began in 1884. As I admire its points and details under the cover of night, I can't fathom its reality. Budapest Parliament's is a structure I had longed to see. Viewing it now through the arched lookouts of the Fisherman's Bastion feels more like staring at a painting. Only an artist could construct this moment and scene.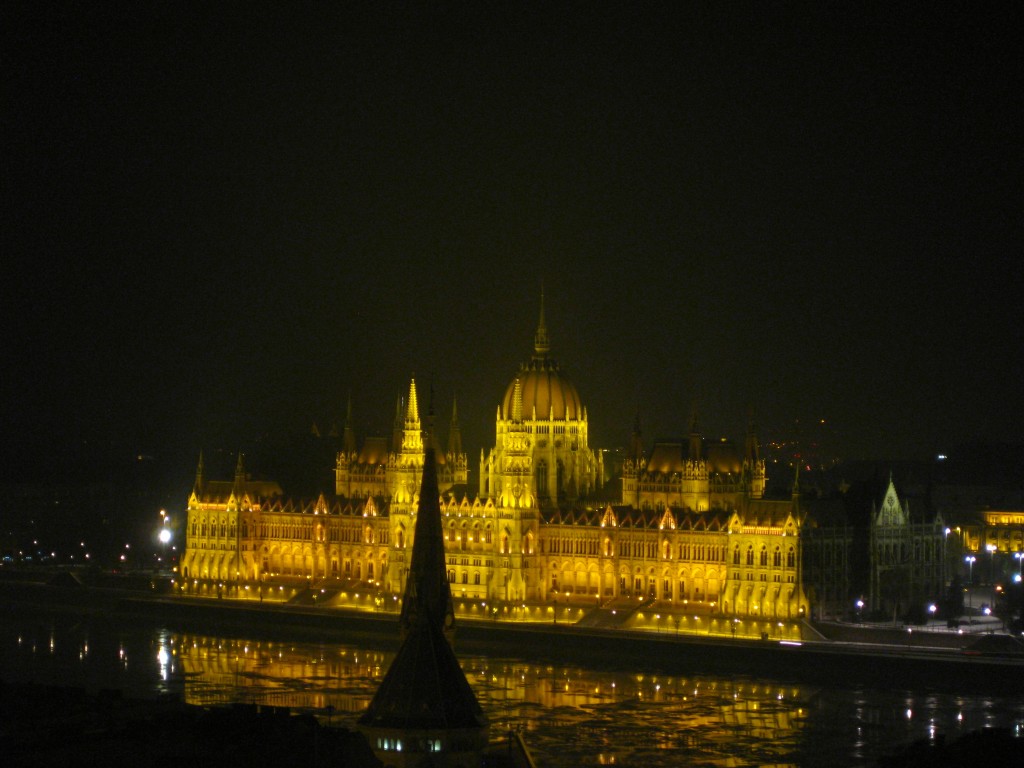 Nearby I pause to admire Matthais Church and its colored tiles of green, orange and gold. Castle Hill's landmark church is the site of King Matthais Corvinus' marriage to Beatrice in 1474. Converted into a mosque in 1541, the church's delicate spire and colorful head of a roof only further Buda's nighttime eye candy.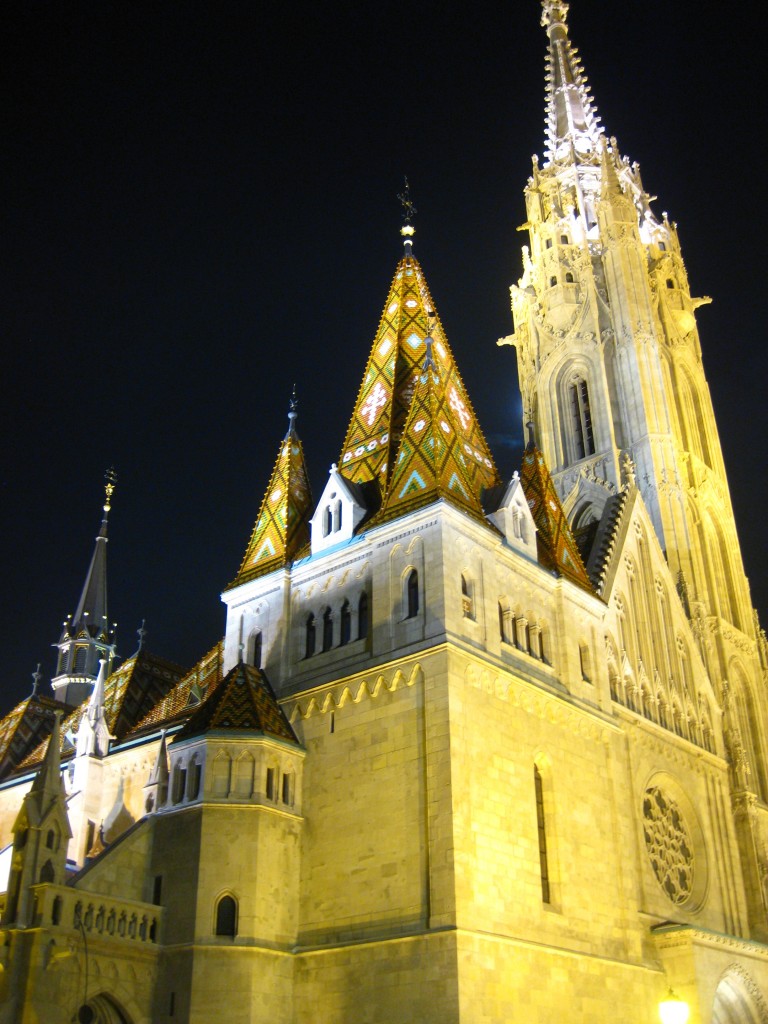 I cap off my night stroll at the House of Hungarian Wines. Right near the Buda Castle, I sample the fruits of Hungary's lands. The country is home to the oldest classified wine regions in Europe, with this space offering up over 700 choices. I sample a sweet white wine, the color of liquid gold. The hue reminds me of Budapest at night, glistening in hues of yellow. In such an architecturally stunning city, you would be a fool not to light it up at night for the entire world to see. Budapest under a dark sky is pure magic, one where the traveler pauses frequently, in disbelief its all so real.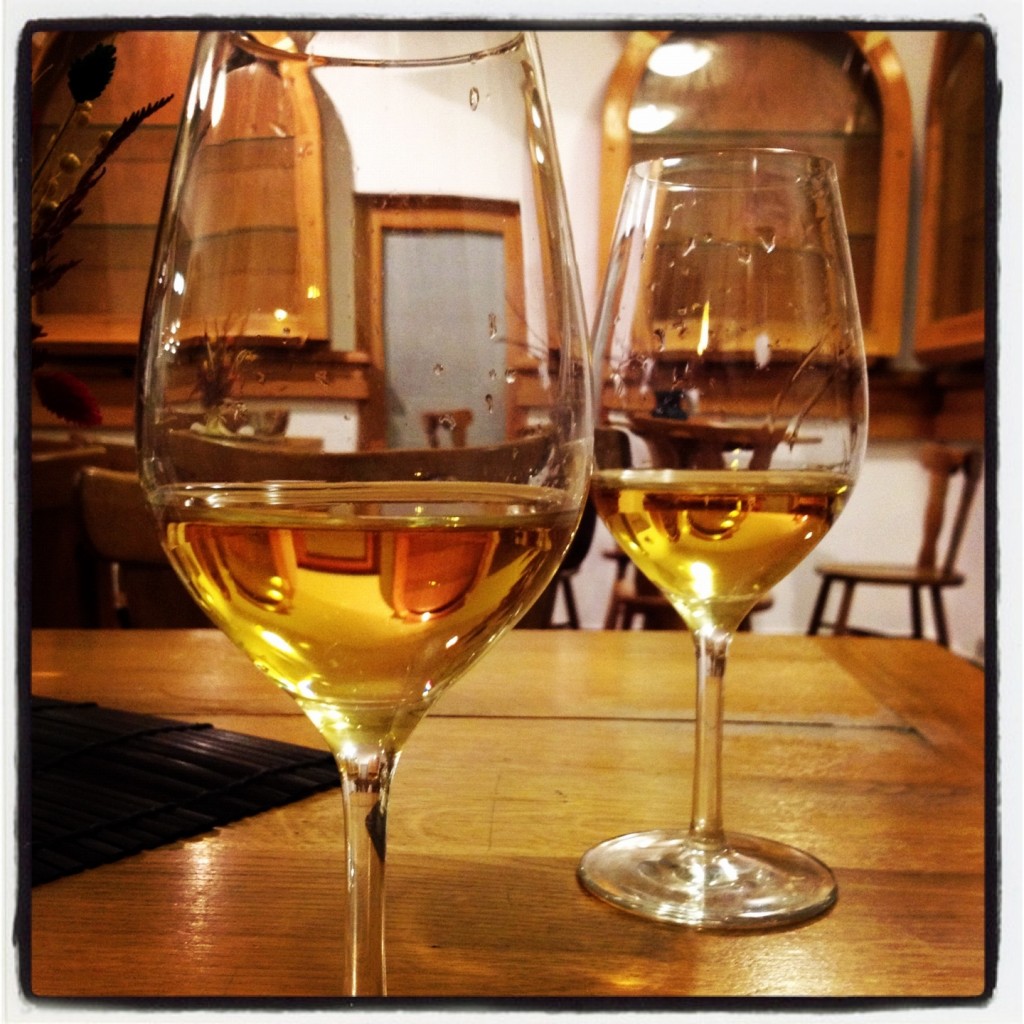 Have you been to Budapest and strolled its streets at night?