I was somewhat apprehensive to head to the Blarney Castle in Blarney, just north of Cork. In case you have been living under a rock, or stone rather, Blarney is known for its castle and probably the most loved piece of stone in the world for all of the kisses it receives, the Blarney Stone.
On top of the 15th century Blarney Castle, you will find that famous stone. If you kiss it, you supposedly will receive the gift of gab, the present of eloquent nonsense. Elizabeth I, out of frustration and annoyance, supposedly coined the term blarney over Lord Blarney's ability to chatter endlessly without ever coming to an agreement with her.
Reading accounts of the tourist mob at Blarney Castle and hearing B&B owners tell me it was the "leprechaun" thing to do in Ireland, I didn't exactly have a positive image in mind of the Blarney Castle and its stone. Not to mention, the act of kissing a stone so many get their lips on isn't the most sanitary of things to do while traveling.
I arrived at 10AM to a light drizzle over the Blarney Castle and its grounds. With not a soul around, I wandered through the gardens and footpaths that lead up to the ruined castle. A river passes through, littered and glowing with coins of those looking for luck.
I stand gazing up at the castle, a little unsure of what I have gotten myself into after hearing such negative remarks about the castle being a mere tourist attraction. The stairs wind up, weaving through bedrooms and kitchens, or at least what is left of them. I pause to read who has come here to receive the gift of eloquence, Winston Churchill among them. One of the greatest orators of all time believed in such a silly ritual. I am beginning to appreciate the Blarney Castle for that reason. It is ridiculous, yet believed to be not by so many.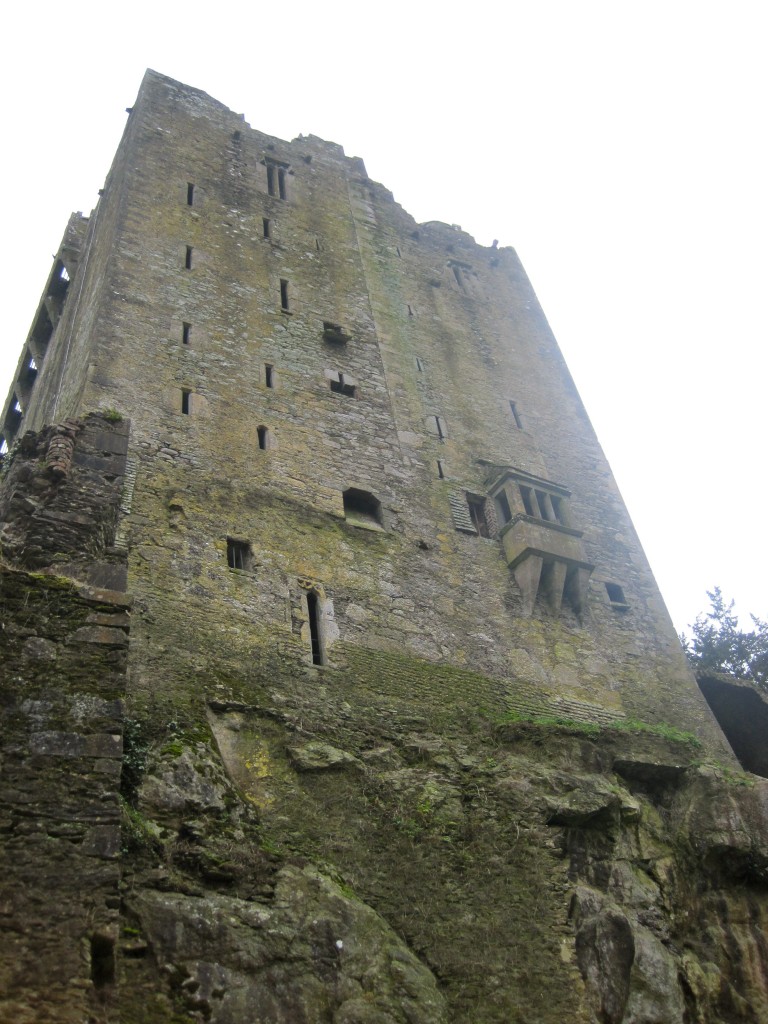 I reach the top and two crusty old men sit gabbing, making jokes about ex-wives I overhear. Not being a person to trust easily, I put my trust in this old man as I dangle high above the castle, until I am lowered down to a greenish stone. "Kiss it!" he exclaims. Thinking, "and thus with a kiss, I die", I make my move on the Blarney Stone and before I can even see if my affection is reciprocated, the old man has hoisted me back up out of danger's way.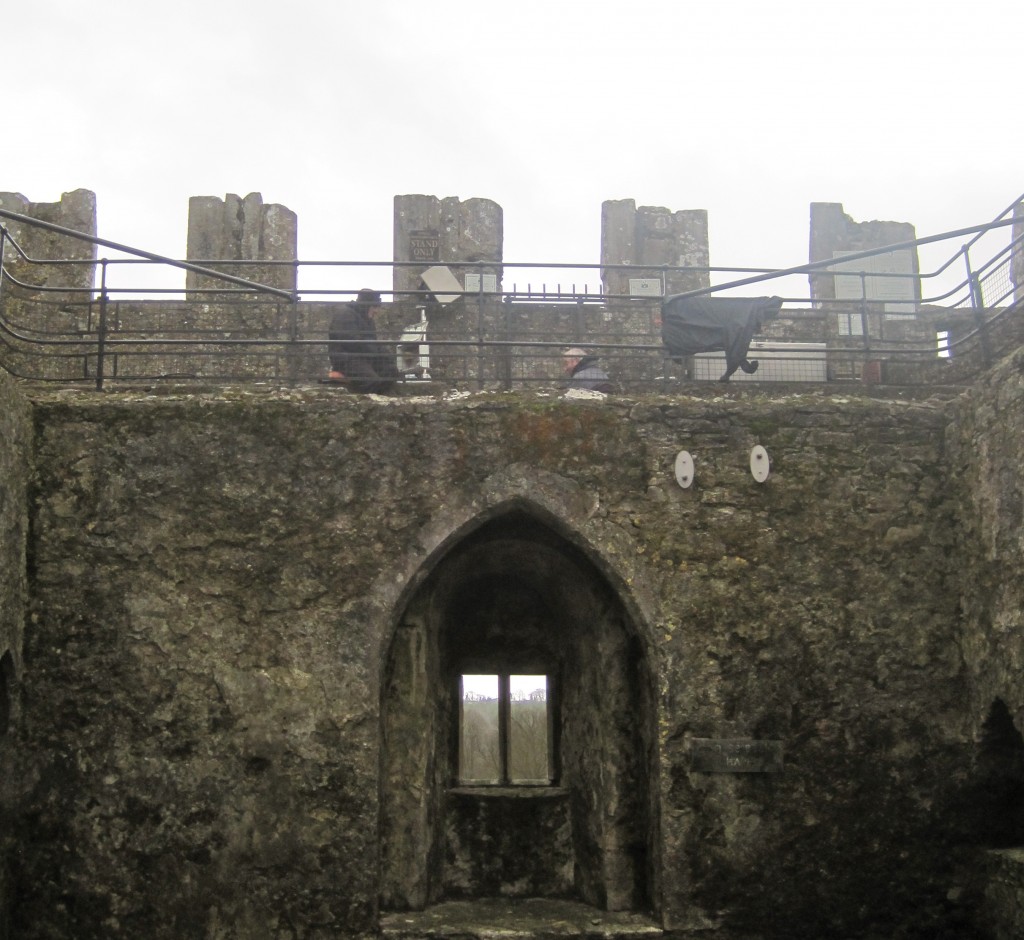 And as I leave, it all seems like a blur. The idea is so unromantic, one similar to a dating show of kissing everyone and the producer until picking "the one". The Blarney Stone however never chooses, an unquestionable romantic idea surrounded by the romance of a 15th century castle and glowing green grounds.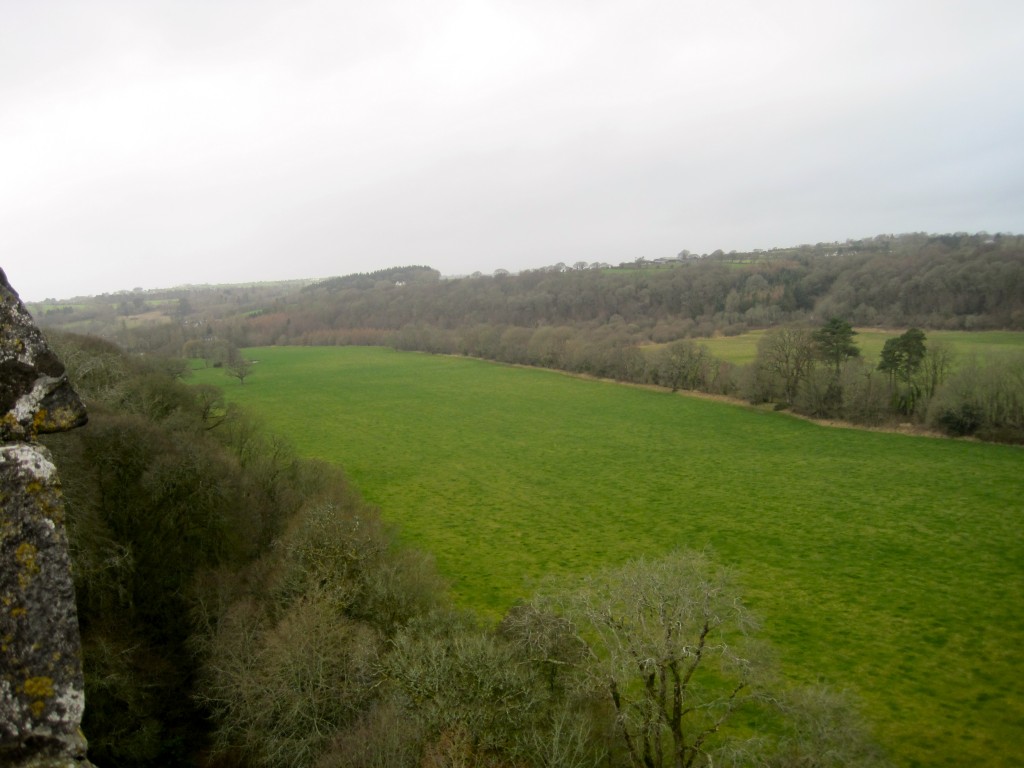 It may be the tourist thing to do, but if you get to Blarney Castle in the early morning, you will have the castle and a moment with the stone all to yourself, and two jokey old men who have probably gabbed about it all. And therein lies the point of kissing the Blarney Stone. I'm glad I had my big smooch.