Belfast and I got off on the wrong foot, perhaps long before someone decided to help themselves to my wallet. I remember my Dad driving my brothers and sisters and I through West Belfast. I was scared. Men holding machines guns through the streets, barbed wire and a great line dividing two neighborhoods and faiths had me spooked. I remember those screeches of "Dad! No!". My knowledge of "The Troubles" was not that extensive at 13 but I knew the area wasn't where the tourists went to hang out.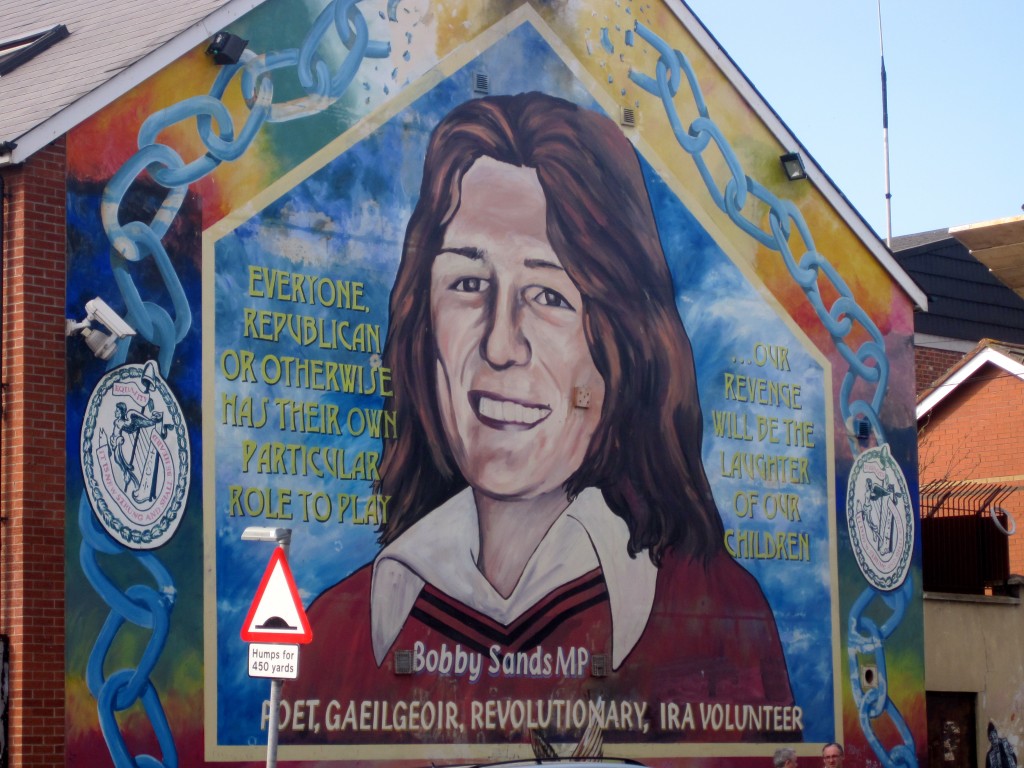 Today that has changed. West Belfast is now somewhat of a tourist attraction. You can take taxi tours of the area, led by a guide telling you everything you need to know about a time called "The Troubles", a period of conflict in Northern Ireland of political and military dimensions. A number of murals in this area can be found, sobering in tone. I catch most of the murals along Falls Road as only the tourists stop to snap photographs.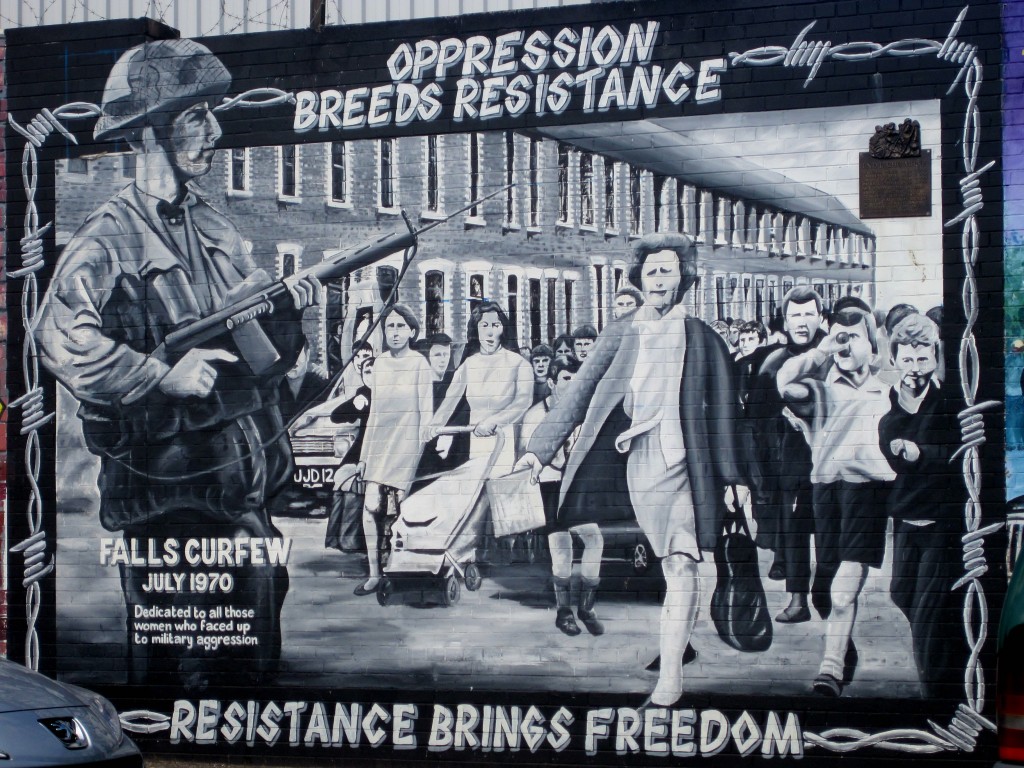 Heading out of West Belfast, the city reveals a different side. The grand City Hall imposes on the center of Belfast, as Queen Victoria looks on in a rather stern manner. Belfast even has its own piece of Pisa, a leaning tower. The Alert Memorial Clock leans every so slightly apparently due to a shift in the structure.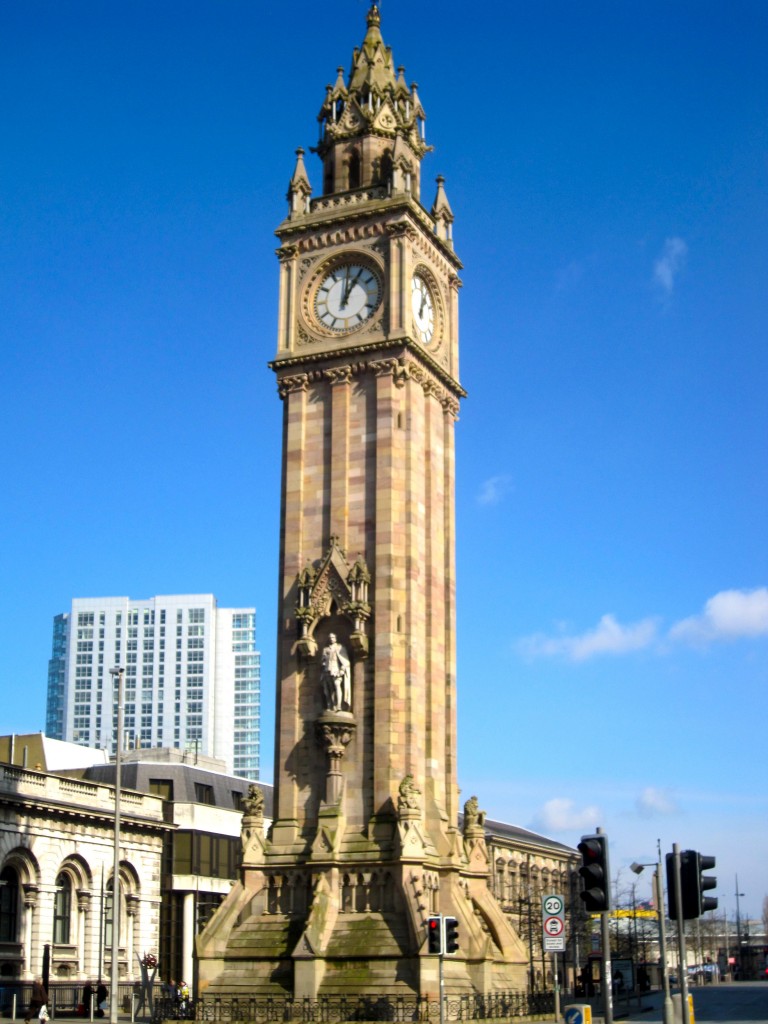 From here you can walk across to the developing Titanic Quarter. You can't see much of the days when the Titanic was constructed in the Belfast shipyards, but that all might change in 2012 when the quarter opens for business for the centenary of the Titanic's launch. The towering yellow cranes known as Samson and Goliath watch all the new construction, almost as though they have seen it all. However, it is difficult to get the two to pose for photographs together due to their size and spacing.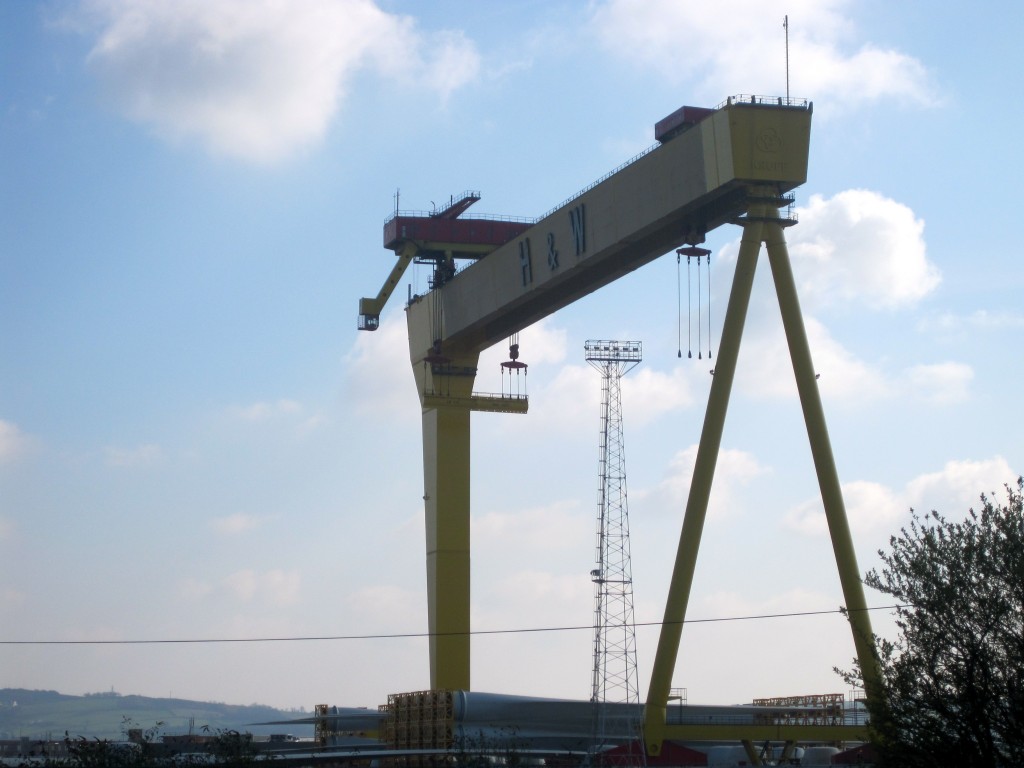 The different faces to this city reveal again as I head to the Queen's University neighborhood. The main building of the prestigious university founded by Queen Victoria, Charles Lanyon's Queen's College, had me considering going back to college for another degree just to have class in such a structure.
The students' backdoor or sunbathing zone lies close by in Belfast's Botanic Gardens. Charles Lanyon did it again with the Palm House in the parkland area. I am impressed by its birdcage-like structure and air of turn of the century days.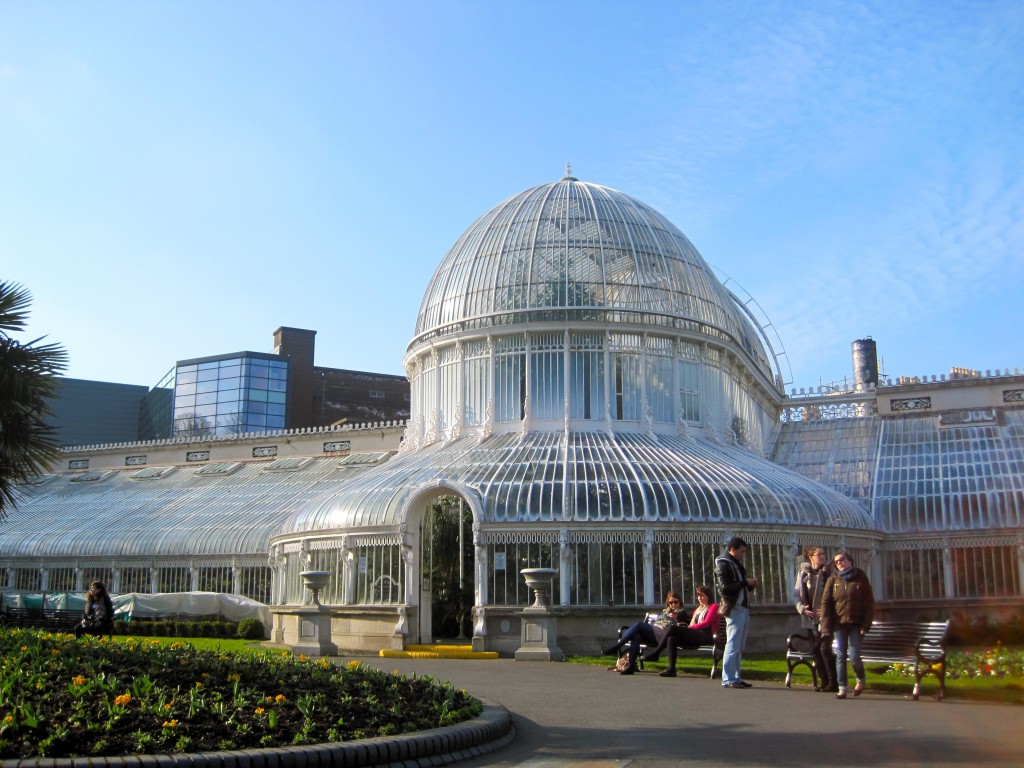 As I walk inside, ferns and flowers bombard me. I realize these are the first flowers I have seen this season, the first sign of spring for me. There is a brightness and hope to spring and to Belfast. It is no longer a city to be feared or stereotyped, but merely explored for its many faces.