I met a married couple in Beaufort. Sarah Gibbs was married to a man by the name of Jacob Shepard. The couple told me in the chatter of morning wind how Jacob's ship went out to sea, never to return, or so it would seem. In the meantime, Sarah moved on, accepting that her husband would never return. She remarried and had a child with Nathaniel Gibbs, a man I did not meet. However, the plot thickens. Becoming his own Odysseus of sorts, Jacob would return several years later, miraculously, only to find his wife had married another. Rather than a good old-fashioned dueling, the two men came to an agreement. Sarah would remain Gibb's wife on this earth, but for eternity, she would rest by Jacob. The romantic side in me believes Jacob got the better deal.
The Beaufort Old Burying Ground is not just a cemetery. It is a small patch of land with large stories, stories like that of Sarah Gibbs and Jacob Shepard. In 1731, Nathaniel Taylor deeded the Old Burying Ground to the town of Beaufort. Behind jet-black gates, this space explains that Beaufort's past is very much its present.
Visiting old burying grounds is not every traveler's idea of a good time. Most come to Beaufort to retire, to soak up the quiet life on North Carolina's Crystal Coast. It is not a hostel hotspot, a place where the nightlife accommodates spring breakers. Rather, you could hear a fish flap up to the surface at Beaufort's harbor with the greatest of ease.
While you could spend all day admiring the 15 million dollar yachts parked in the town's harbor, the Old Burying Ground gets to the heart of Beaufort. If you miss this historic landmark, you have missed the point of this town. Aside from Sarah and Jacob's story, I am moved by the Girl in a Barrel of Rum. Ghost hunters will say she still lingers around her grave. The girl lived in Beaufort but was originally from England. She longed to visit her mother country and ultimately convinced her parents to send her. Her father promised her mother a safe return, but on the way home to Beaufort, she died. The father wanted to keep up his promise so he purchased a barrel of rum on board the ship and had his daughter placed inside it. Many come to her final resting place to leave mementos, little trinkets, a common tradition of old in the US south.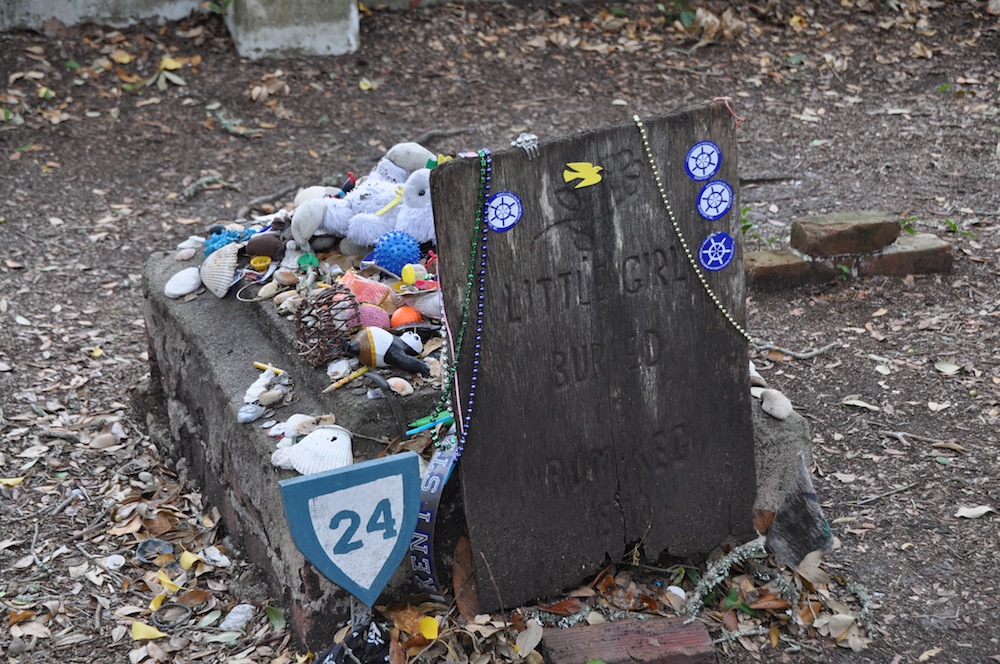 The stories here are endless, made even more chilling as I read through the marked graves of significance in my brochure. Like uttering eulogies at each headstone, I feel they are all listening to me. In addition to a British soldier buried standing up for he couldn't part with his boots, the Old Burying Ground hints at Beaufort's history, specifically its seafaring days.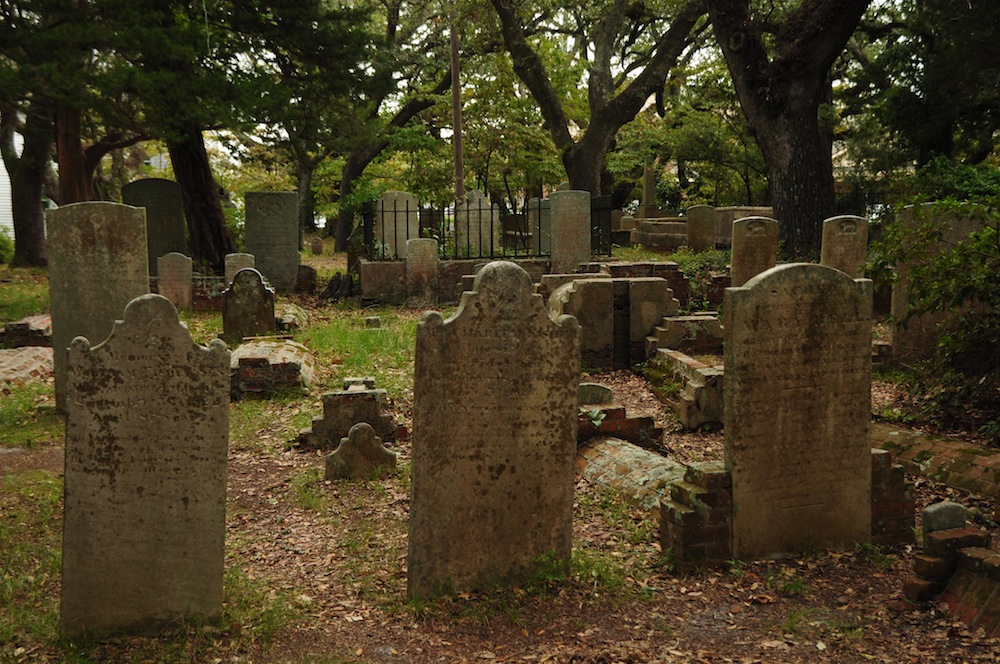 One sailor would be notorious around Beaufort, Blackbeard to be exact. The Hammock House, now a private residence, is reportedly the oldest home in Beaufort, dating back to 1700. It is also where Blackbeard supposedly stayed, and killed his wife.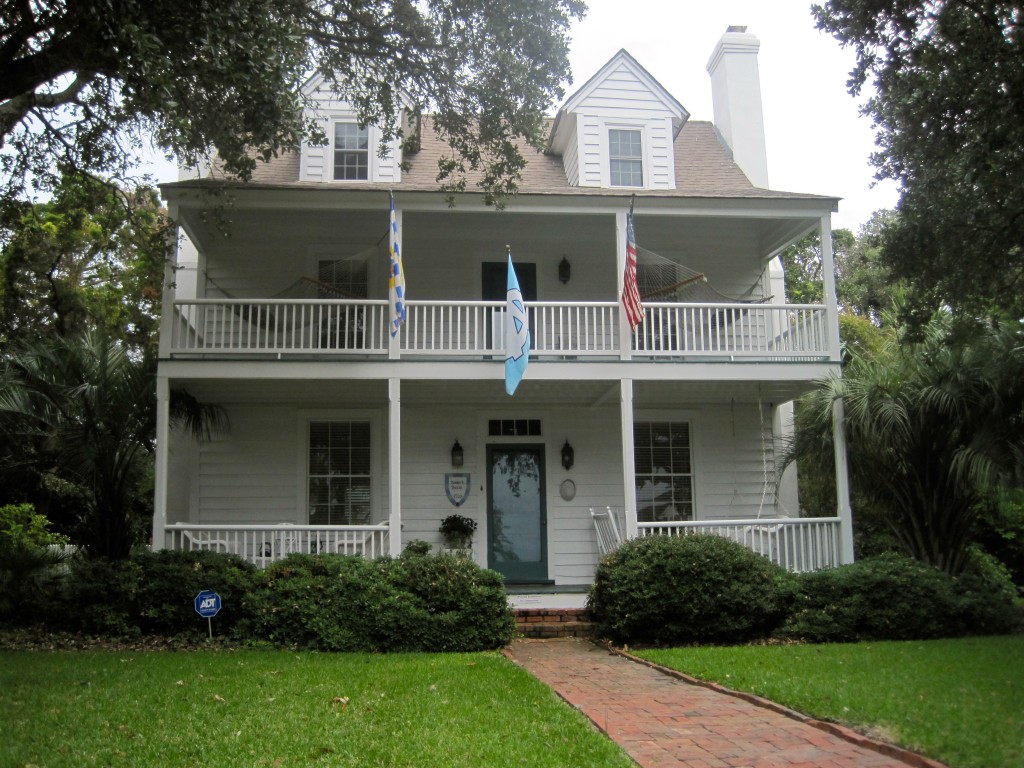 You sense so much activity around Beaufort even though the streets can be deafeningly silent. Those who first arrive  might be skeptics of this claim, but visit the Old Burying Ground. With its lazy-hanging branches and countless old souls, the stories lingering here are those of hopeless romantics and battles long since fought, enough noise to make for a few bumps in the night.