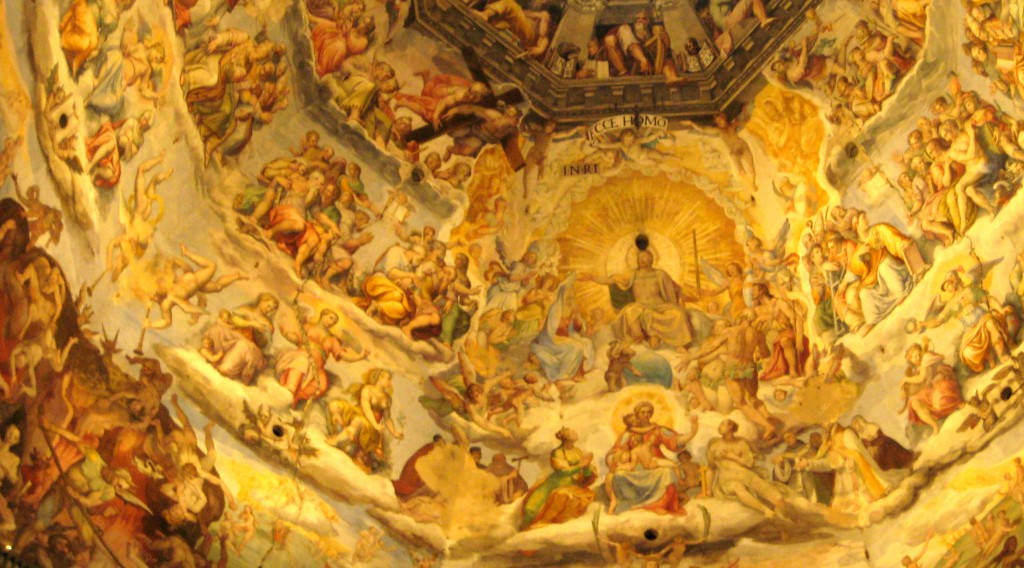 When traveling, you may encounter a few cheaters, but not in the traditional sense. Well, there are those too, but I'm talking about those travelers that stay committed to one place. They set up camp in one city for 3 months, 6 months, a year, or 10 years. These travelers settle into one location. Many fall in love with a place and never leave. They become experts about that one destination. Twenty-Something Travel recently wrote a post about revisiting the same place or trying out new locations. Stephanie mentions the schools of both ideas. Do you head to a place you already know and love or do you try somewhere new and different?
In exactly one week, I will make my way to Italy, a country I know almost better than my home of Colorado. Shame on me I know, but I love Italy. In college I lived in the country for over a year. I return yet again to live three months in Italy. Am I a travel cheater?
Sure, I could have selected a new location to start my three-month travels, truly traveling to a new place or stopping in a new city every few days. For some reason, I didn't. I stuck with Florence, a city on the surface I know all too well, but yet I don't think I do. If you are faced these same worries about frequenting the same country or city for a long period of time, here are some reasons you are not a travel cheater. You may remain in one spot, adoring it to pieces, but you are still a traveler through and through.
1.    You never really a know a place fully, but you can certainly try.
Just like in a relationship, no matter how much time you may spend with your adoring country or city, you don't know it fully. Spending exorbitant amounts of time in one spot alleviates this problem somewhat. While some may visit a destination and say, "I've seen it all", they never have. It may be a change in the season that transforms a city or a new turn of the corner presents a surprise find. Out of the places I have lived in Italy, whenever I return, there were changes. There were things I didn't notice the first time around. You may not know the places completely as a local would, but you certainly come close.
2.    You learn a new language in the process.
To learn a language, its chatter must surround you 24 hours a day, 7 days a week. You must live and breathe your destination's language. Maybe it is British quips you discover while living in England. Or perhaps you become conversational in German while living in the Black Forest. For me, part of why I love Italy to such a degree comes through its language. I can't get enough of the exaggerations and gestures. At home, the most Italian I hear is pizza and pasta for dinner. If you keep returning and living in the same place, you have a better shot at understanding a place on a whole new level through the sounds of its people.
3.    Sticking to one geographic area develops personal loyalty.
Being loyal to Italy perhaps makes me more loyal in my everyday life. Then again, I did just up and leave Colorado in the dust. I am always quick to defend the country if someone says something out of turn or without knowledge pertaining to Italy. I have noticed this loyalty has grown so strong, that I have become stronger in my daily convictions.
4.    You become a master at looking for changes and details.
If you frequent a new destination every few days, you probably don't notice how the place changes on you. Why are these changes important? Once again, it all boils down to understanding a place to its fullest degree. Often times we travel throughout our daily lives, never stopping to smell the roses. While I am guilty of this, when I travel to my favorite country, I become engrossed in every little detail, appreciating each turn of the corner or long stare from the elderly about my bright red hair.
Should anyone call you a travel cheater, remind them you are just faithful to one place. That makes you the ultimate devoted partner in this relationship. You are still a traveler. You are still experiencing something new and different. You just tend to linger longer than the others, wanting to discover ever facet of a place rather than just going home with a few photos and a passport stamp. In fact, you might say those that only stay in places for a few days are the travel cheaters, the lifelong bachelors and bachelorettes that aren't satisfied with just one place. They never settle down or commit. However, the stationary travelers for long or short term seldom cheat on their locales with others.
Do you think returning to the same place makes you a travel cheater? Are you a travel cheater like me?