In the Puglia region of southern Italy, known as the heel of the country, the town of Alberobello covers in some of Italy's most unique structures. All around Alberobello, witch hat looking homes scatter about, with some adorned in strange Christian and pagan symbols. Driving into the city around dusk, birds circle throughout the sky above as though Hitchcock is here filming his latest thriller. The sky's color is burnt orange, with hints of deep purple. The screeching birds are not in Alberobello for dramatic effect. Some 1,500 strangely shaped homes set up in town known as trulli. The stone buildings with conical roofs have made it onto the UNESCO list for their old age and unique structure.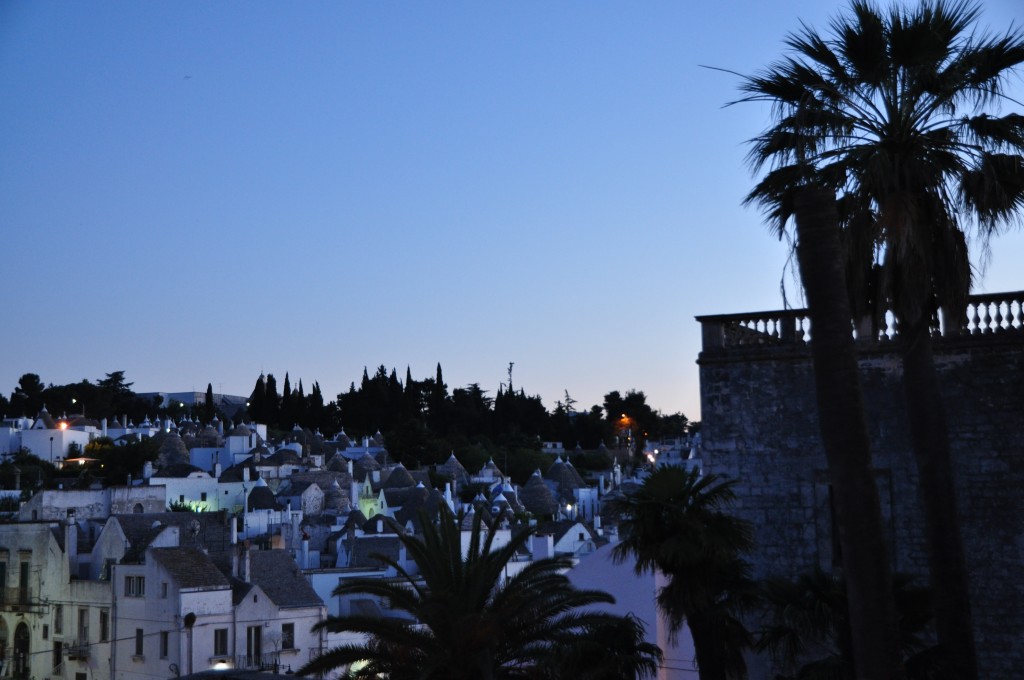 The truly spooky aspect to the trulli is that no one really knows why these structures sprang up in Puglia. Some theories say they were built in such a fashion that they could be taken down with ease to avoid heavy taxes. Others reason 16th and 17th century peasant families lived in the trulli as they didn't require a great deal of material and up keep.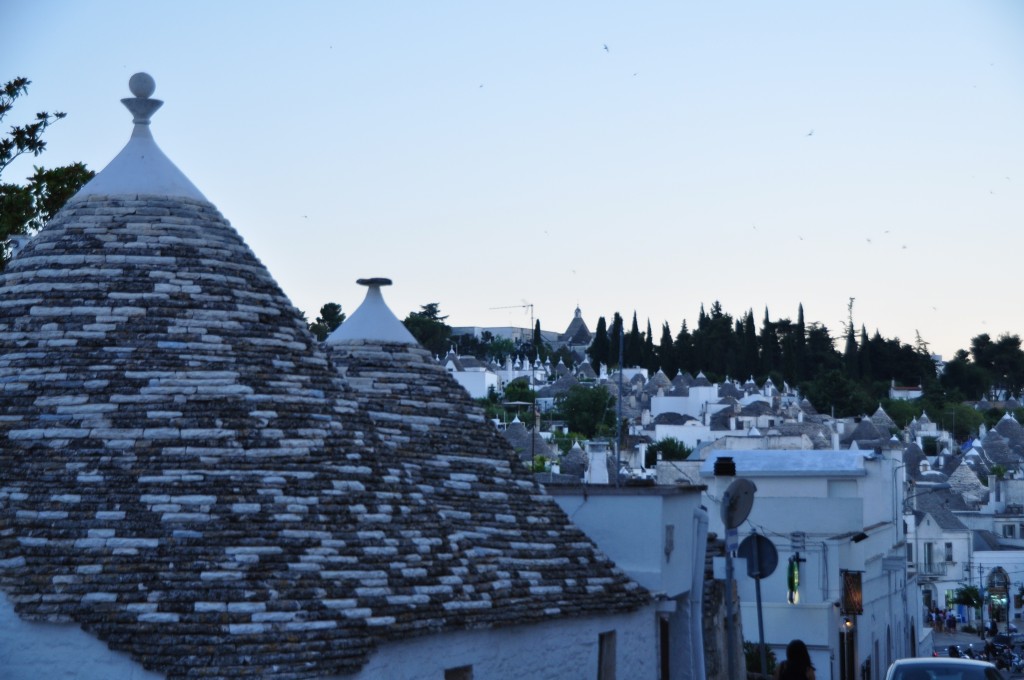 Wandering through the Zona dei Trulli of Alberobello, you do get the sense that a witch will pop out from underneath a trullo. Instead, tourist shops and restaurants find homes in the trulli of Alberobello. A place that doesn't feel real, one that doesn't resemble an Italy most know, leaves a chill the weather can't provide.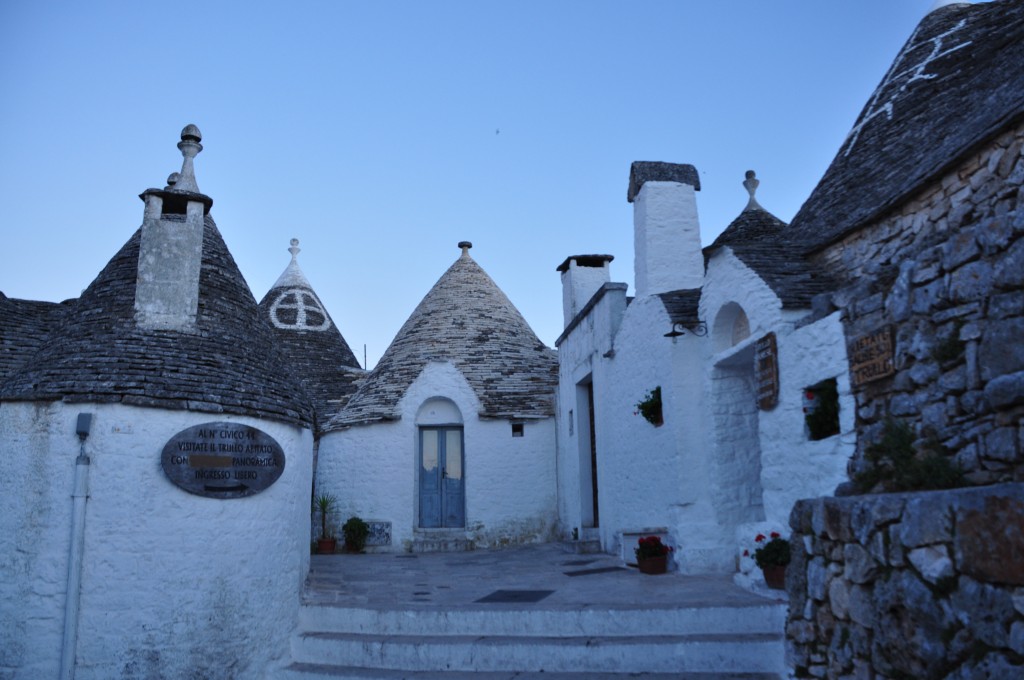 Would you like to feature your photo here? Email me at suzy [at] suzyguese [dot] com.