I step inside the walls of what could be a motel compound. Wooden doors line up a uniform fashion, equidistant from one another just like at a single-story motel. Checking in to these rooms wasn't of the travel variety. The spaces weren't used just for a night's sleep. Checking in to these spaces meant giving up one's own beliefs to follow one god and one king oceans away.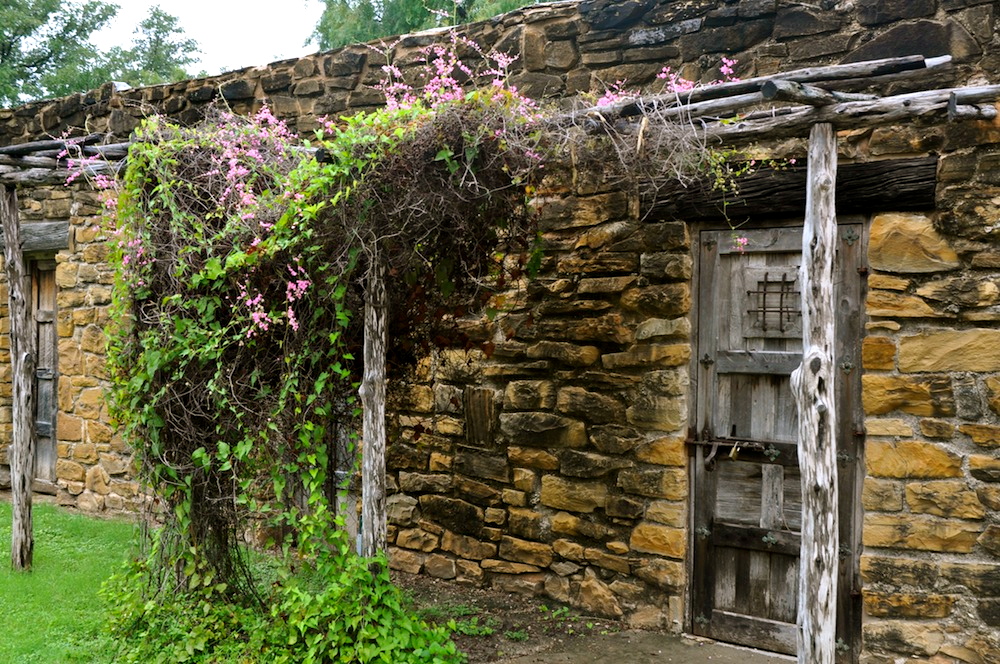 I am within the confines of the Mission San José, part of the San Antonio Missions National Historical Park. While the park encompasses four missions south of San Antonio, I am focusing my attention on good old Saint Joseph. Mission San José is often deemed the most beautiful of the Spanish missions in this part of southeastern Texas.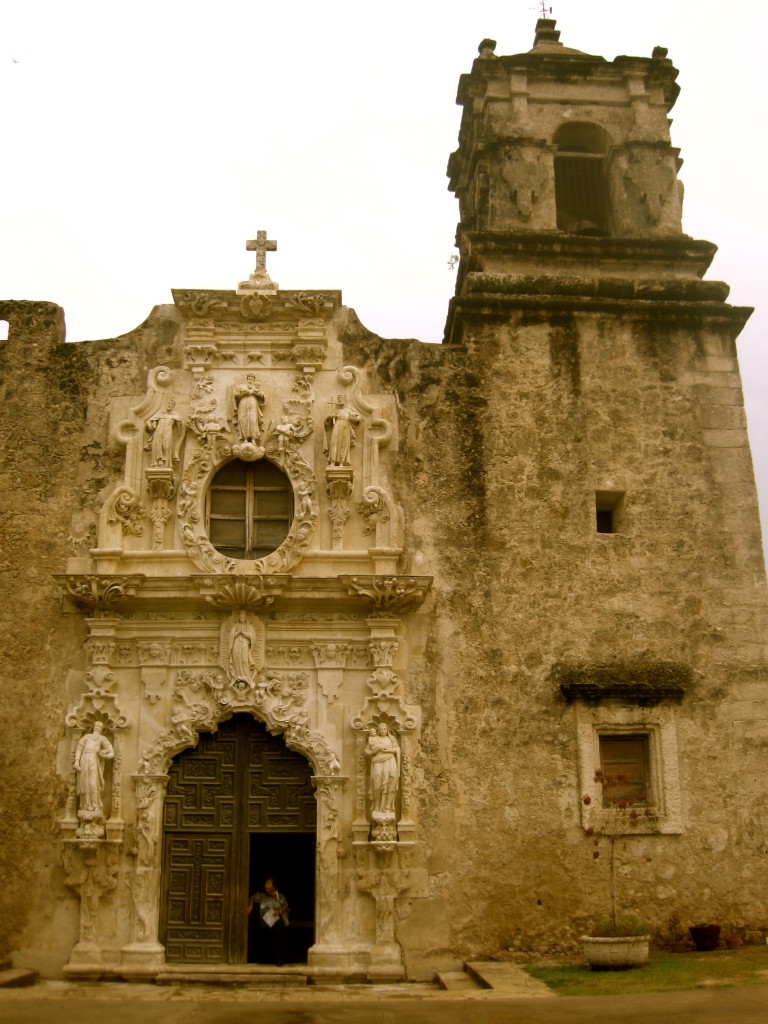 Surrounded by walls, those motel-like dwellings served as a means of survival for Native Americans. While many would enter the mission, forgoing their religious beliefs to become Spanish, they were given a safe haven, away from Apache raids, diseases from Mexico and drought.
Mission San José was founded in 1720 and named for Saint Joseph. Built on the banks of the San Antonio River, it became known as the "Queen of the Missions", mostly for its size and reputation as a major social and cultural center. At its height, the mission complex held 350 Native Americans. What surprises me most about the mission is that the church is just the focal point. These were communities built around a church, where daily life was enclosed in a complex of stonewalls, bastions and a granary. The walled community proved impenetrable from attacks by Apache and Comanche intruders.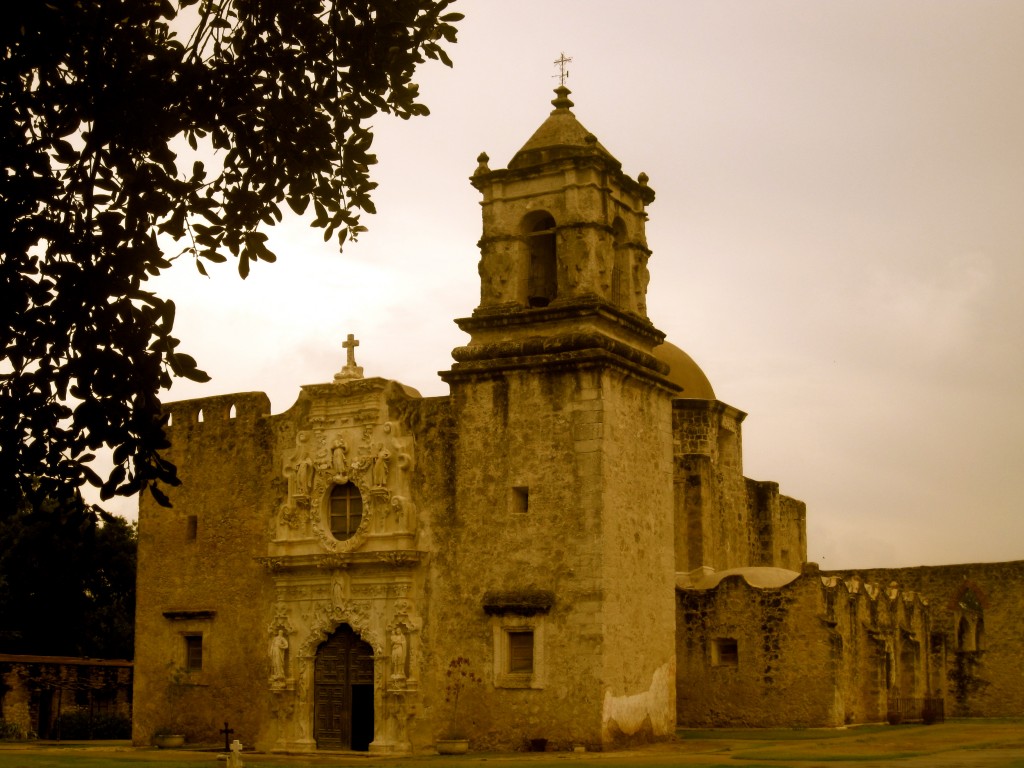 Wandering through this former community has an eerie feel. You obtain a sense of struggle but also peace. Mission San José is a mere window into life 250 years ago. Extensive restorations on the church and community compound in the 1930s can take credit for lending the feeling of time travel to Texas' Spanish frontier days.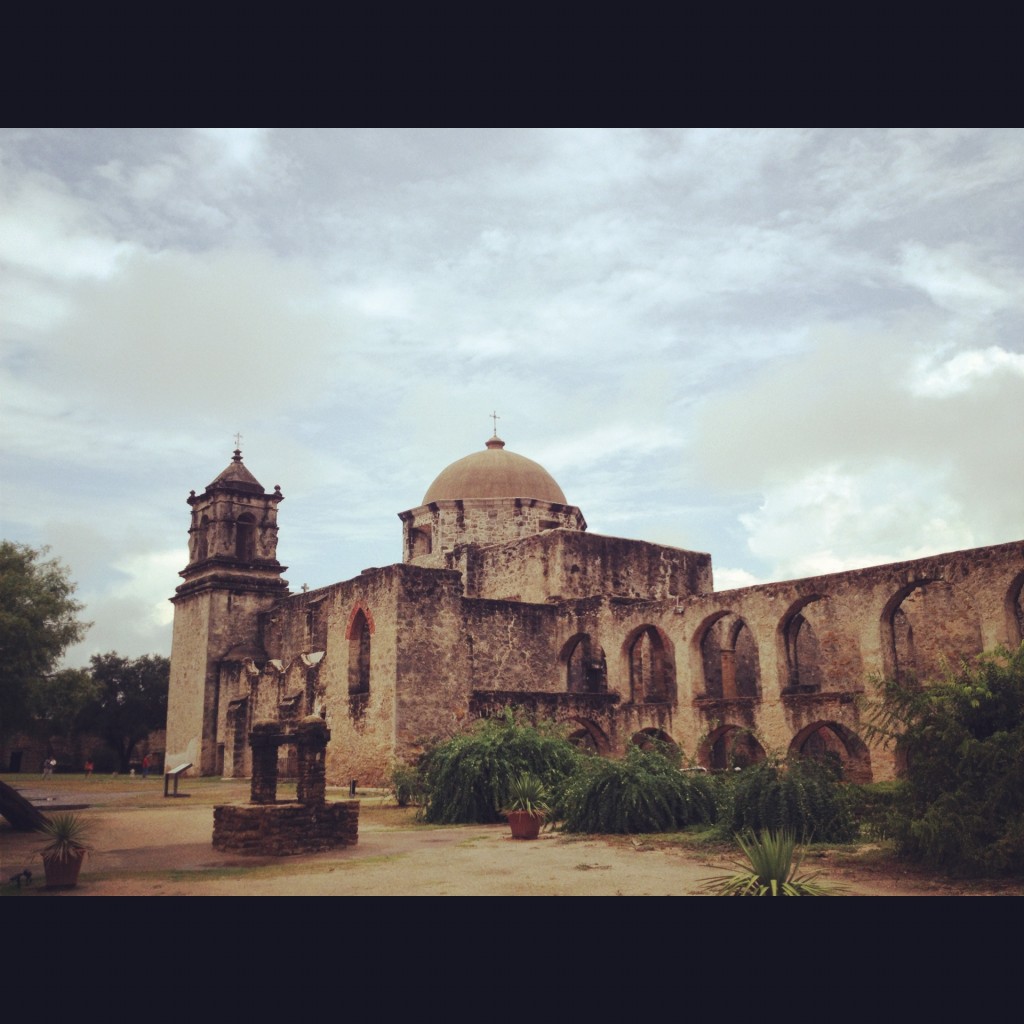 I pause to admire the Rose Window on the south wall of the church sacristy. An object of legend and admiration, the window is thought to be one of the finest examples of baroque architecture in North America. I take away all outside factors and suddenly I'm in Spain, not Texas.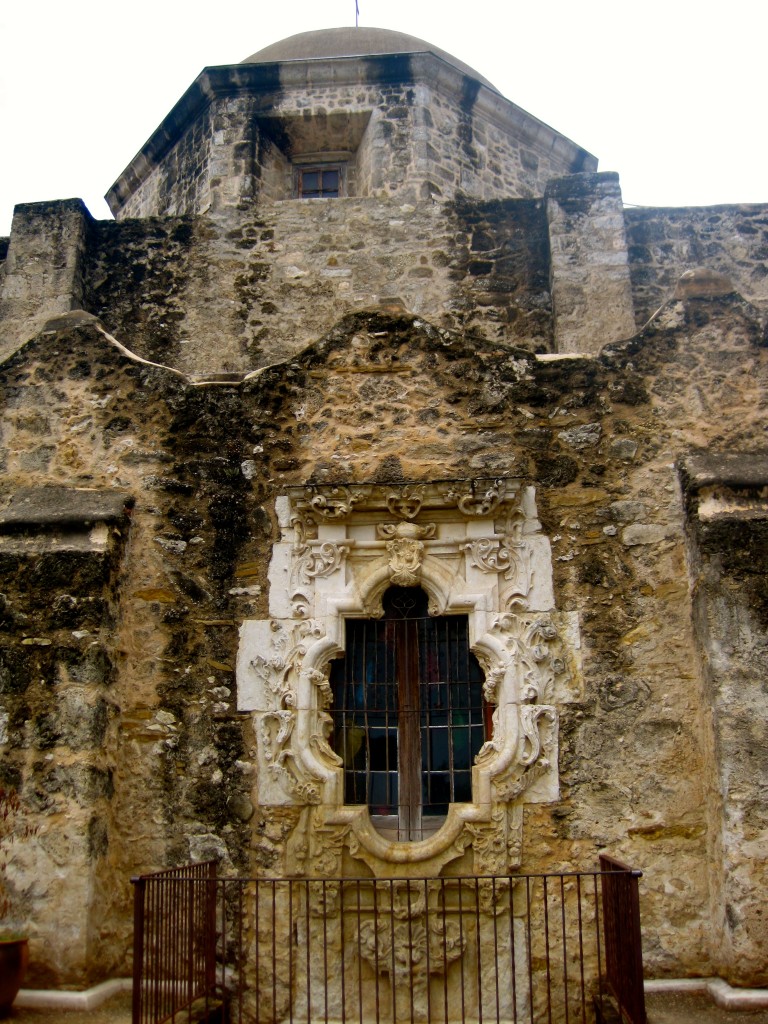 Along the church's side, you can see the remnants of bright colors of oranges, reds and blues. A recreated image of the Mission stands nearby, showing visitors this was once one colorful house of worship.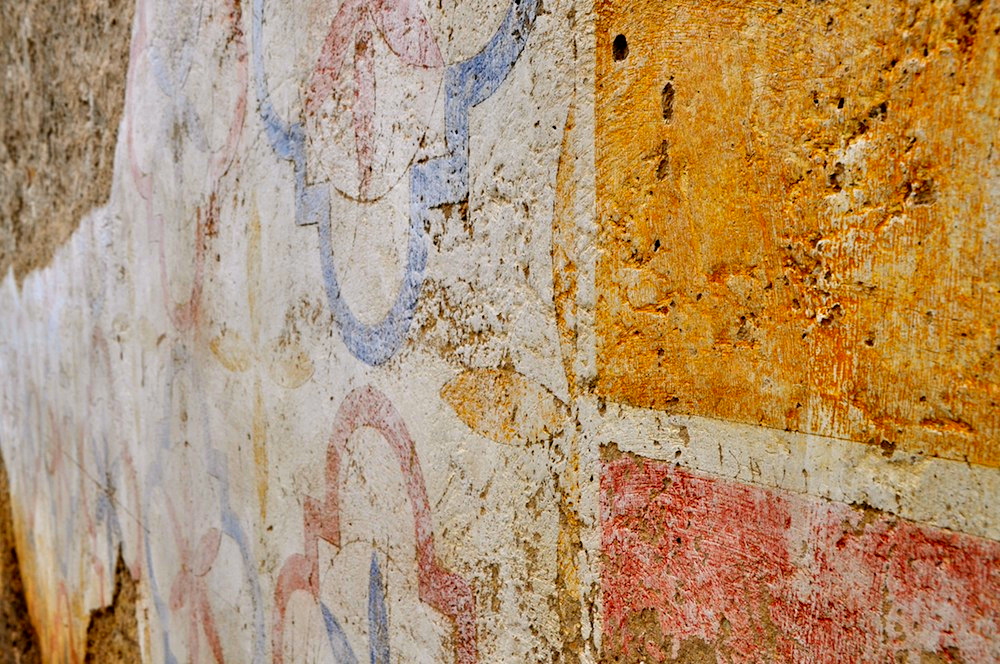 Mission San José is not just another stop on my itinerary, but rather a window into the Spanish mission frontier days in Texas. I think about all of those who came here for safety, giving up so much of their traditional lives just for the comfort of survival. In many respects, I'm brought back to those images of old, single story motels, many I saw along my road trip through Texas. These spaces are safe havens for travelers en route to somewhere else. And for those who called the Mission San José home, these spaces were their safe havens en route to somewhere else.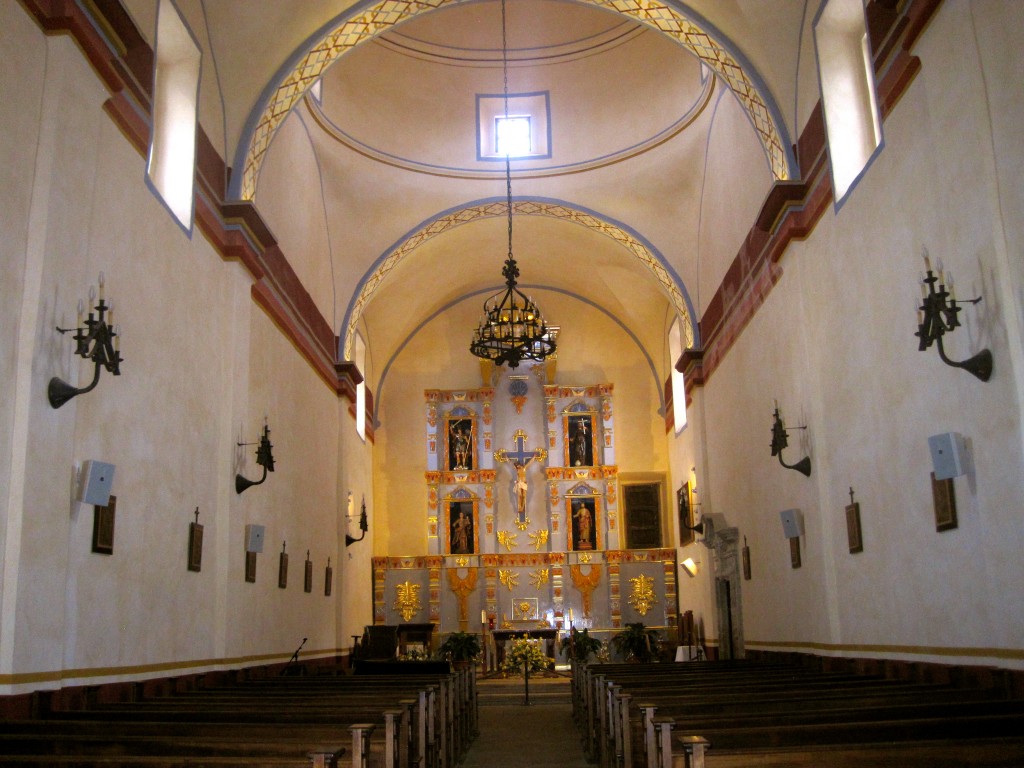 Have you been to Mission San José or other Spanish missions throughout the U.S.?