I had an old map of Ireland with me on my month in the country. After each drive, I would highlight my route in green, perhaps reflecting my greenness in solo travel or the country's predominate color. I wanted to get a sense of where I started and where I ended up.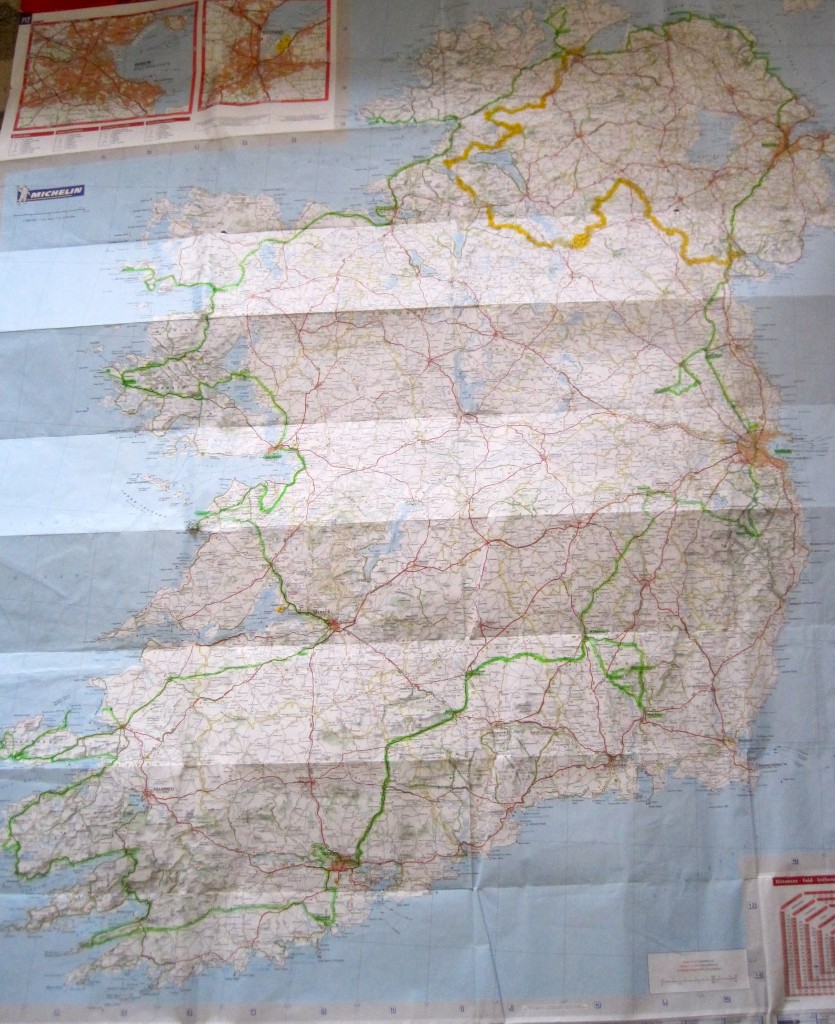 When I got home, I unfolded my map. Being so fearful of driving on the left side of the road on my first day, I had to give myself a pat on the back for traveling full circle in Ireland, both literally and figuratively. I conquered a number of fears in Ireland, traveling solo, driving in a foreign country. The list goes on.
I would like to start bringing you more videos of my travels, so please enjoy just a little taste of some of the sites I saw in Ireland. I have to credit my brother, Charlie Guese, with editing my awful footage into something polished and put together. Enjoy!