The French Quarter is just three miles away from where I stand and yet, I feel like I'm in a different world. There is a sobering photograph in front of me: a picture after Hurricane Katrina and a little arrow pointing out, "You are here". Back in August of 2005 if I had been standing under the arrow's point, I would have been completely submerged in water and debris. A man mows an empty patch of property nearby, one where you can see the foundations of a house, the place a family used to call home.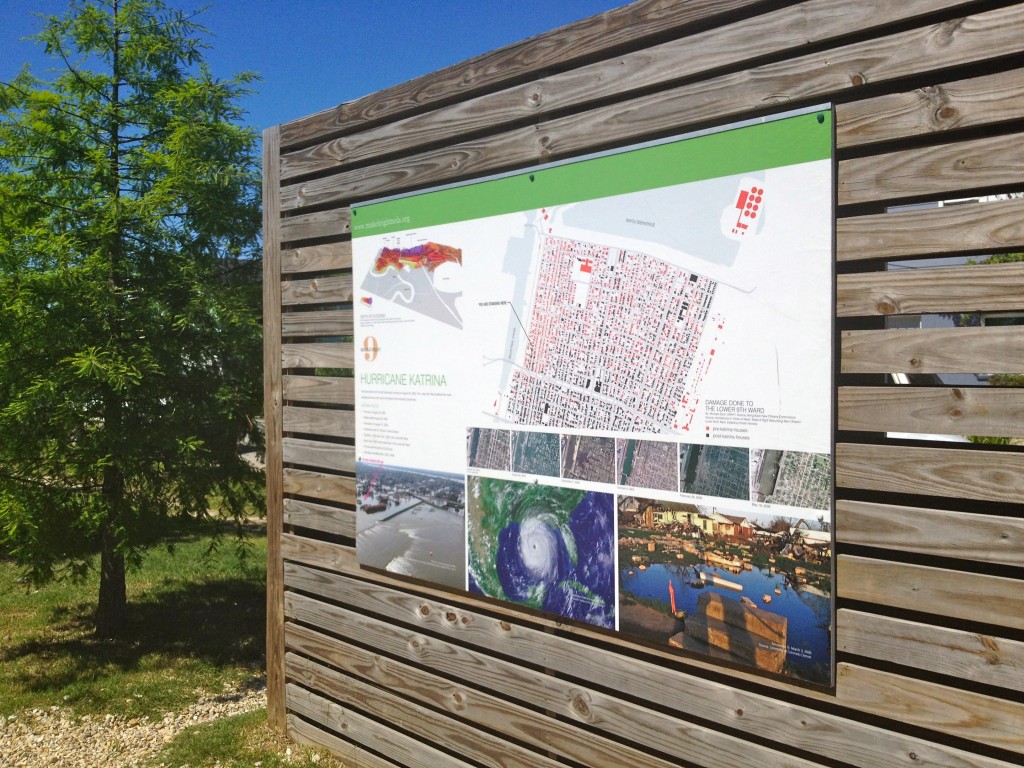 I am in New Orleans' Lower 9th Ward, an area of the city that was hit the hardest by Hurricane Katrina. Over 4,000 homes were destroyed by the hurricane due in large part to a faulty levee breached by the storm's waters. Over one thousand lives were lost in it all, a great tragedy I can only very superficially try to relate. Half of the people who died in Hurricane Katrina in Louisiana were from this very neighborhood. 
I'm not here to gawk. I had heard about Brad Pitt's Make It Right organization and their work in the Lower 9th Ward. While there are many other organizations helping rebuild New Orleans to this day, I wanted to see for myself the unique architecture and design of the Make It Right homes, built for those who so desperately needed them. Two years after Katrina, Brad Pitt was in disbelief that these families, friends and neighbors in the Lower 9th Ward were still living in disarray. It appeared their own country forgot them entirely and their lives were swept away with the memory of one of the worst hurricanes in U.S history. 
Pitt set out to build 150 green, affordable and storm resistant homes for the families who lost it all in the hurricane. As I approach the area, I can see the shine of solar panels on many homes with very unusual designs. As I get closer, I admire where lives were fortunately not forgotten. While not the New Orleans you think of when a tourist visits the French Quarter, the architecture is strangely fitting in the city.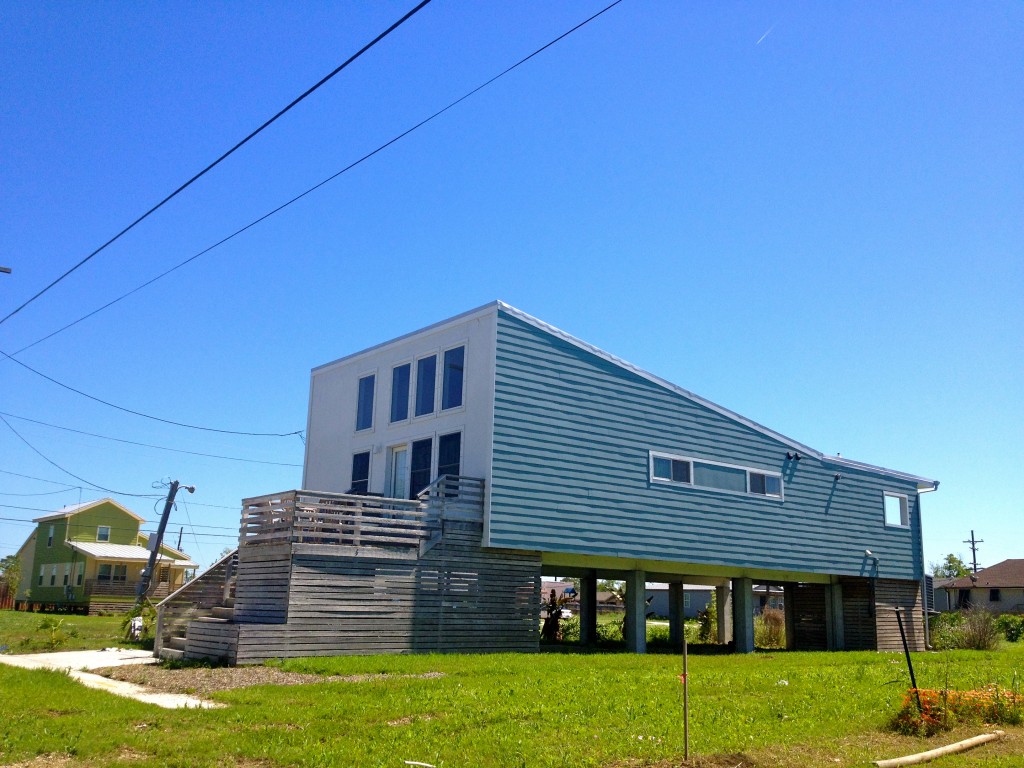 Pitt called on countless award winning architects to construct these homes for his Make It Right organization. The idea is to make it right the first time, to build homes that can weather the storm, homes that can save residents money and in the end, lend them better lives.
I wander from block to block in the very neighborhood of Fats Domino and one of the first schools in America to be desegregated. While the new buildings, the work of those who stopped to care about these people, provide such beacons of hope, it is the ruined homes I can't wipe from memory.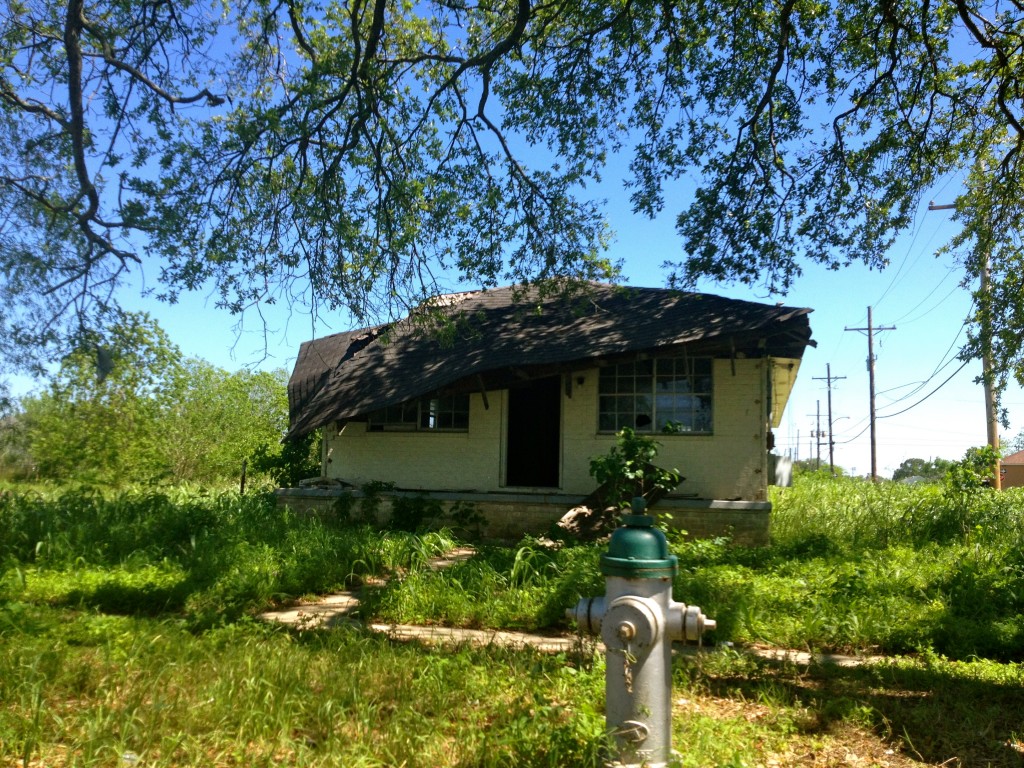 I keep thinking about my own home, where I was raised, where I grew up. If a shoddy levee broke right in front of my front lawn and a hurricane of colossal proportions ripped through my neighborhood, I wonder what would remain. I wonder if anyone would help, my own country included.
I love so many things about travel, but there are also days where I shudder uncontrollably. I feel sick at what I am observing and yet at the same time hopeful for the glimmers of change. I am angry that my own neighbors in the Lower 9th Ward have either had to leave their homes for good, or wait for someone to notice their mess, 7 years after the storm.
The U.S. pours an obscene amount of money overseas, as we try to police the world. We spend and we spend. I am angered today that we have forgotten these people in our very backyard of the Lower 9th Ward. Luckily there are some like Pitt in positions of power, influence and wealth that do, as they should. They extend an arm of help when one's own country will not.
I came to the Lower 9th Ward to hopefully, in some small way, make a difference, to show those who just head to the French Quarter of the city and think it all must be fine and well here that it is not. Our country doesn't appear to be taking care of their own. It is left up to individuals to help our country pick up the pieces of natural disasters and levees that should be built right the first time. I also came to the neighborhood to see the hope of help, of beaming faces from porches built to last. I notice a family on their green dream of a porch, clearly happy to be alive and have a roof over their heads. They might also be beaming for they have seen Brad Pitt in person.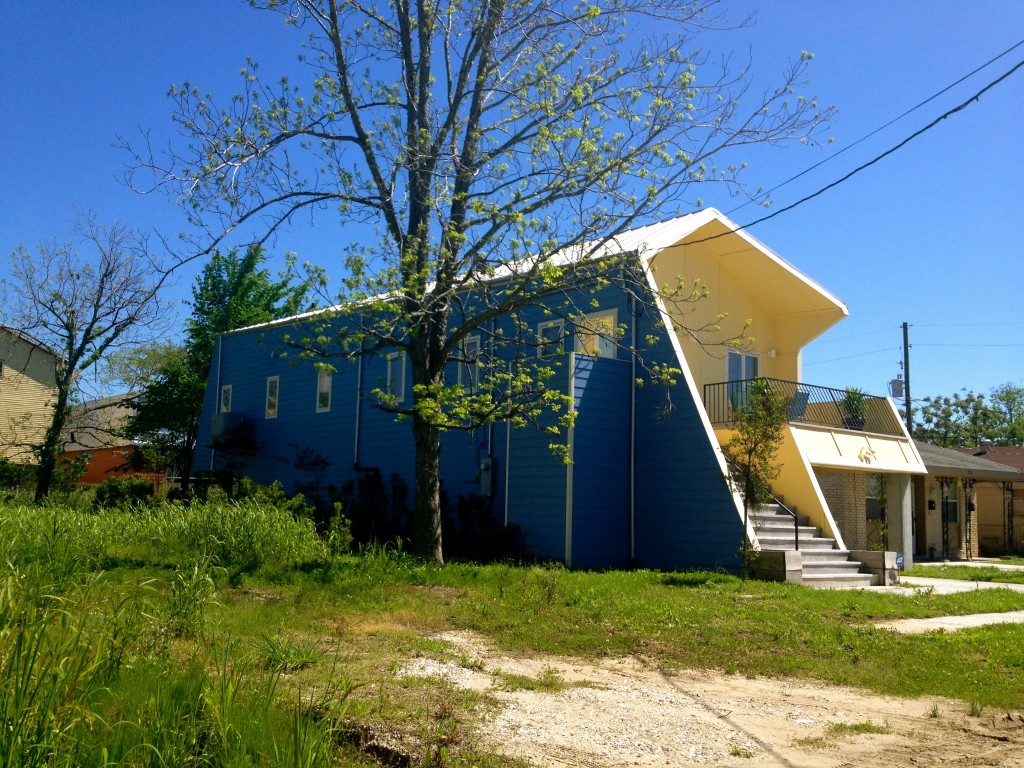 I make my way out for dinner on the edge of the French Quarter. A tourist and a local have an exchange while waiting for an open table. The tourist asks the woman if she was affected by the hurricane. She says she is from the Lower 9th Ward, lost her home and simply had to rebuild, slowly and surely. Luckily for exchanges like these, perhaps someone will notice, volunteer, donate and in the process help those who are forgotten with the next passing storm.
For more about Make It Right and how you can help, visit Make It Right online.