I'm on the street where my 95-year-old Grandmother grew up in the middle of Nebraska, a street to nowhere for most travelers. When I asked a local in town what should I see in this hamlet of York, Nebraska, she offered up the name of a restaurant called Chances R. They are known across I-80 for their classic fried chicken and mashed potatoes soaked in gravy.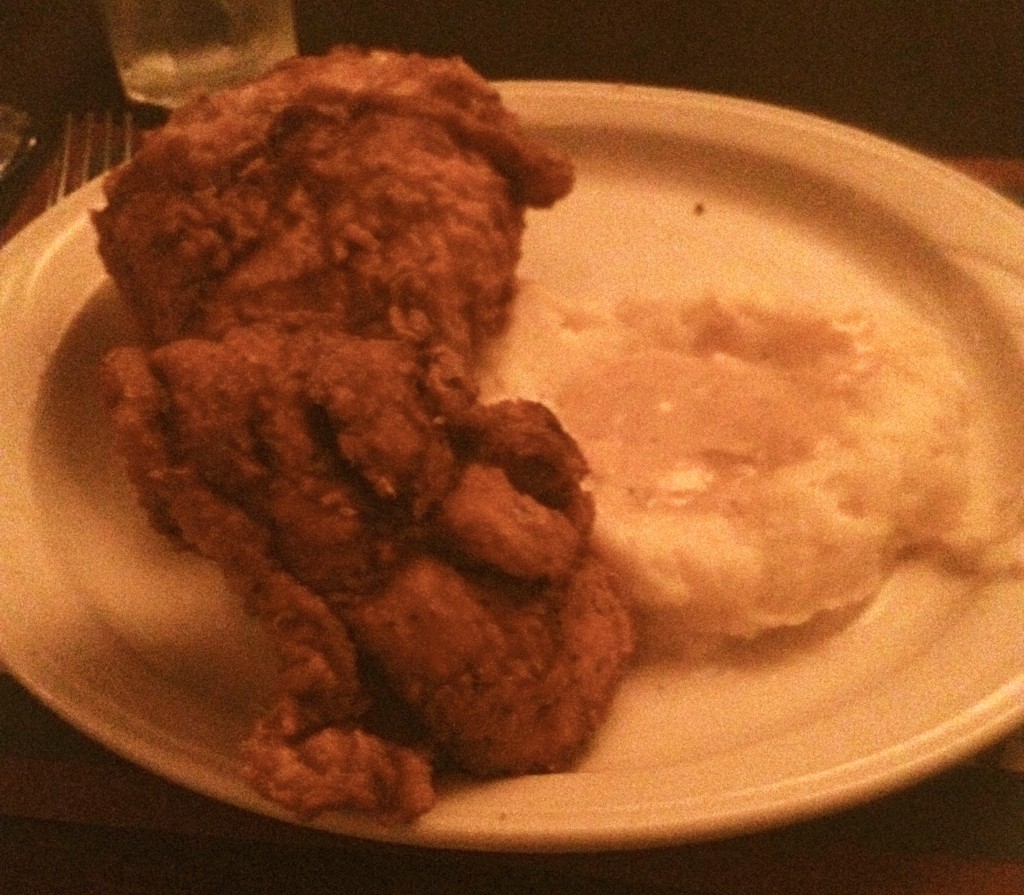 This is not glamorous travel. I'm not scaling the Great Wall of China or strolling Parisian streets while chomping on a baguette. Instead, I'm taking a weekend trip to the middle of nowhere, where few live and even fewer stop for a vacation. This is small town and simple travel, mostly forgotten by those who have been to much more appropriate places to brag about. Telling someone that you are headed to a small town in the middle of the United States can be met with laughter from those travel braggarts. The Yorks of the world are long forgotten to the New York varieties.
 If you look at York's position on a map of the United States, it almost appears to be the true middle of the country and nowhere for that matter. Its population tops out at around 8,000 but even that is hard to believe. We pause in front of my Grandma's former home, one complimented with wraparound porches, porches she used to sleep on to get out of the sweltering heat of Nebraska. This town might mean nothing to the average passerby, but it means a great deal to me. I'm looking at where a piece of me grew into the person I admire today.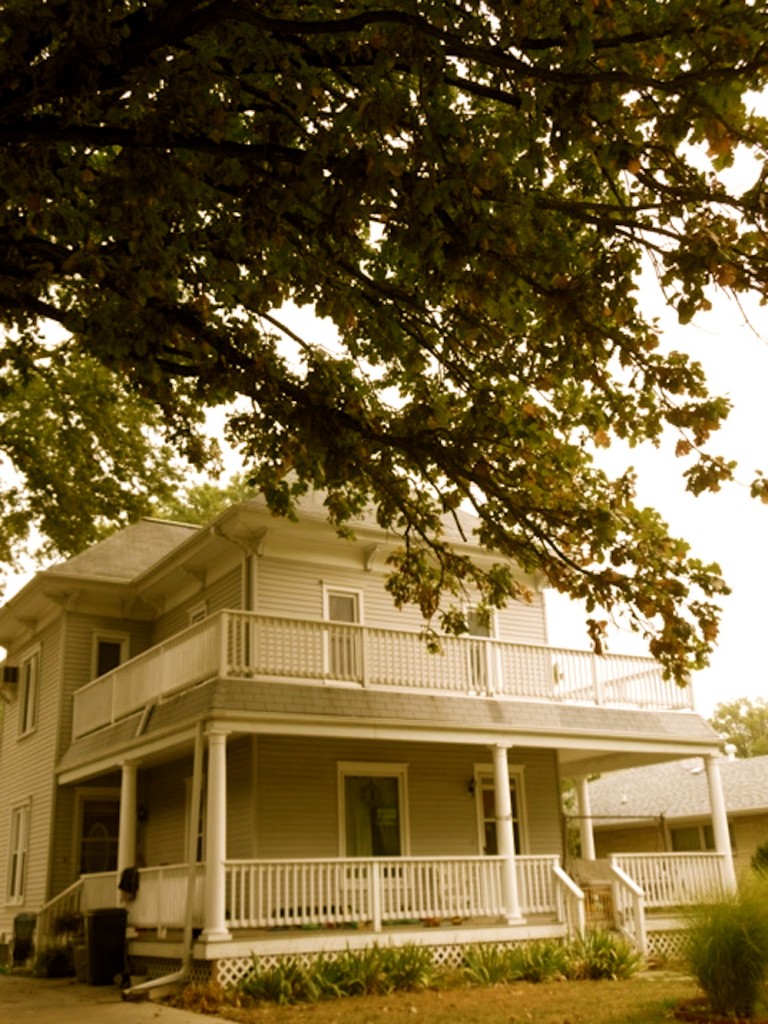 As I look at the facades of buildings in York that don't look like they have seen business in a few decades, I recognize this isn't a glamorous place. I'm not gazing at a glistening turquoise sea or a wonder of the world. The sky is gray and the lack of souls around only furthers those feelings of nothingness.

Unfortunately too much of travel has become about the destinations. If we aren't traveling somewhere exotic or a place whose name precedes it, most people don't want to hear about it. We don't shout from the rooftops of Twitter and Facebook saying, "Hey, I'm off to the middle of nowhere!" I found myself in York mostly as a companion to my Mom as she visited with her cousins and aunt. In the short weekend, I gained a new perspective on small town travel.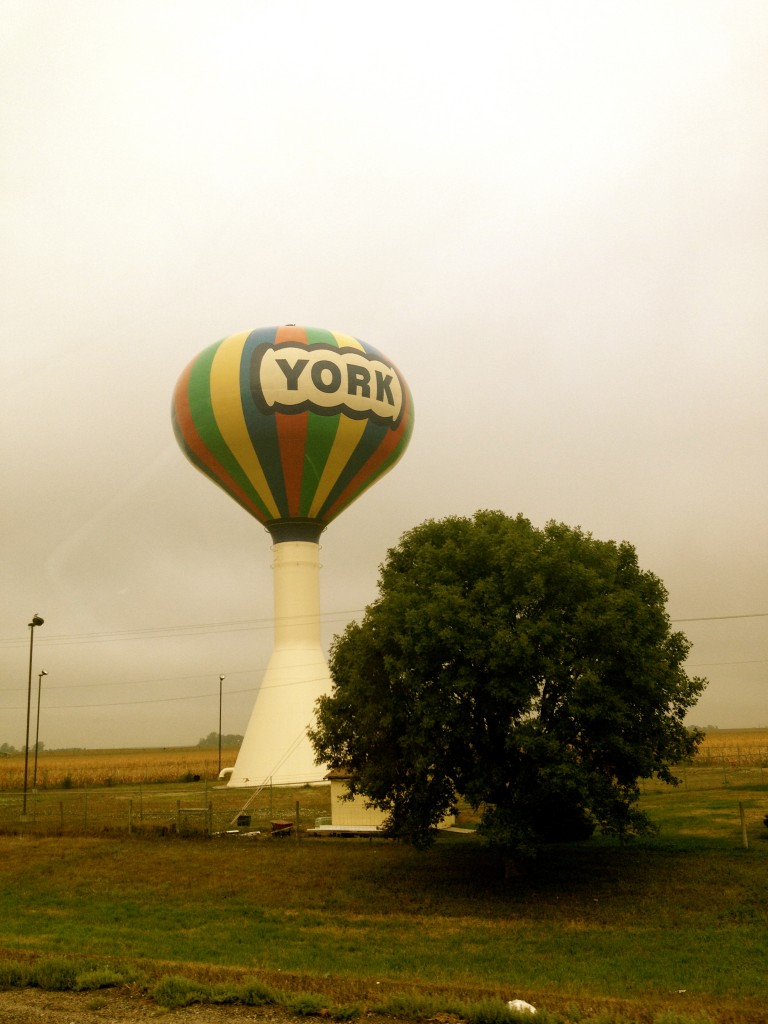 My grandparents both met in York. He was the farmer. She was the city girl. My ancestors would settle in Nebraska, hopping over the pond from Germany and Ireland. My grandparents would go on to live in several places in the U.S., picking up and living in cities and towns where they didn't know a soul. Finally they settled in Denver. For me a small town like York strangely exudes promise. To think that someone born in the middle of Nebraska would take a risk when risks weren't the norm to leave where they were raised is nothing short of inspiring to me today. My imagination can run riot in these towns, picturing what life was like in the 1920s and 1930s in small town America.

I take in the views from my hotel room, a Walmart parking lot where truckers off I-80 seem to rest up for the night. It is not a stunning view, an eyesore indeed. Like many small towns in the United States, York was the victim of the big bad box store. Downtown York reflects this with only a handful of businesses still showing signs of life.

There is something about seeing where you came from in the world. I had the same feelings when I knocked on the door of a distant relative in Ireland. Teelin, Ireland was a town otherwise forgotten, speckled with no more than a few houses and a pub. There are countless Teelins and Yorks out there, passed over by travelers for more glamorous locales. I'm not saying we should all spend our two weeks vacation in these spots, but perhaps when we have to spend some time in these small towns, we should look at them a little differently. These are places of history, promise and hope. They are comments on society and glimpses into lives of the past, present and future. The small town is a wonder of the world we often fail to see. They aren't just stops to fuel up but rather secrets we aren't observing in the rearview mirror en route to the destination.

My Mom and I take our chances and head to the one recommended tourist attraction in town, Chances R. The sign glitters with more pizzazz than one on the Vegas Strip. It is the only bright spot around this small town in the evening hours. Over fried chicken and gravy, I embrace small town travel. It is not always exciting. It is not always beautiful. And it is certainly not always going to win you brownie points with those travelers who have been everywhere. However chances are, they haven't been here.

How do you look at small town travel? Embrace it or hate it?