Long travel days have the ability to sweeten with the landing or sour with the arrival. We began our long travel day with a ferry from the island of Paros to Crete. By the time we arrived to Crete's capital of Herkalion, night had fallen. Our journey had just begun as we made the two-hour drive to the city of Rethymno. Without a GPS or even so much as a simple map, we attempted to navigate into the old city to find our hotel for the next few days. Hungry, tired and appropriately cranky, just before the night turned into morning, we spotted our hotel. It would appear the long travel day was at last over and our landing was in fact sweet.
Whenever I check into a hotel, I always try to do a bed bug check. However over the course of the honeymoon, my obsessive bed bug checking habits took a slide. With so many hotels in short periods of time, I failed to check all of my rooms how I normally would. At this particular property, everything looked immaculate and modern. After a long day, we wanted to just pass out. As I went to pull the curtains back to block out the morning light, I saw something, something I had never seen in a hotel room before, the dreaded bed bug.
It moved like no bug I had ever seen, darting up the curtain before my husband could have a look himself. With a quick smack, this bed bug would bug no more but surely he had friends, friends in high and low places. I looked at the clock and saw 1:15AM staring me in the face. The woman that checked us in had said how the front desk closed at midnight, leaving us virtually trapped with a new speedy friend. This was the icing on the cake after a long travel day.
I have read plenty of reviews of those who cry bed bug at hotels when it is a beetle or a gnat. However, with Wi-Fi at our disposable we could examine our fallen friend. He fit the bill for a bed bug. After some careful research, there was no denying it anymore as much as I wanted to hear it was a harmless beetle. I envisioned a ruined suitcase, the search for a Greek laundromat and roaming the streets of a foreign city at 2AM for another hotel. This was my travel nightmare in a bug shell.
And yet as I type this today, I can proudly say I dodged the horrors of bed bugs and the hassle of trying to get rid of them by following a few basic steps. Should you meet one of these pesky hotel guests on the road or even just to avoid them, hopefully my tale of survival will keep the bed bugs from biting you too.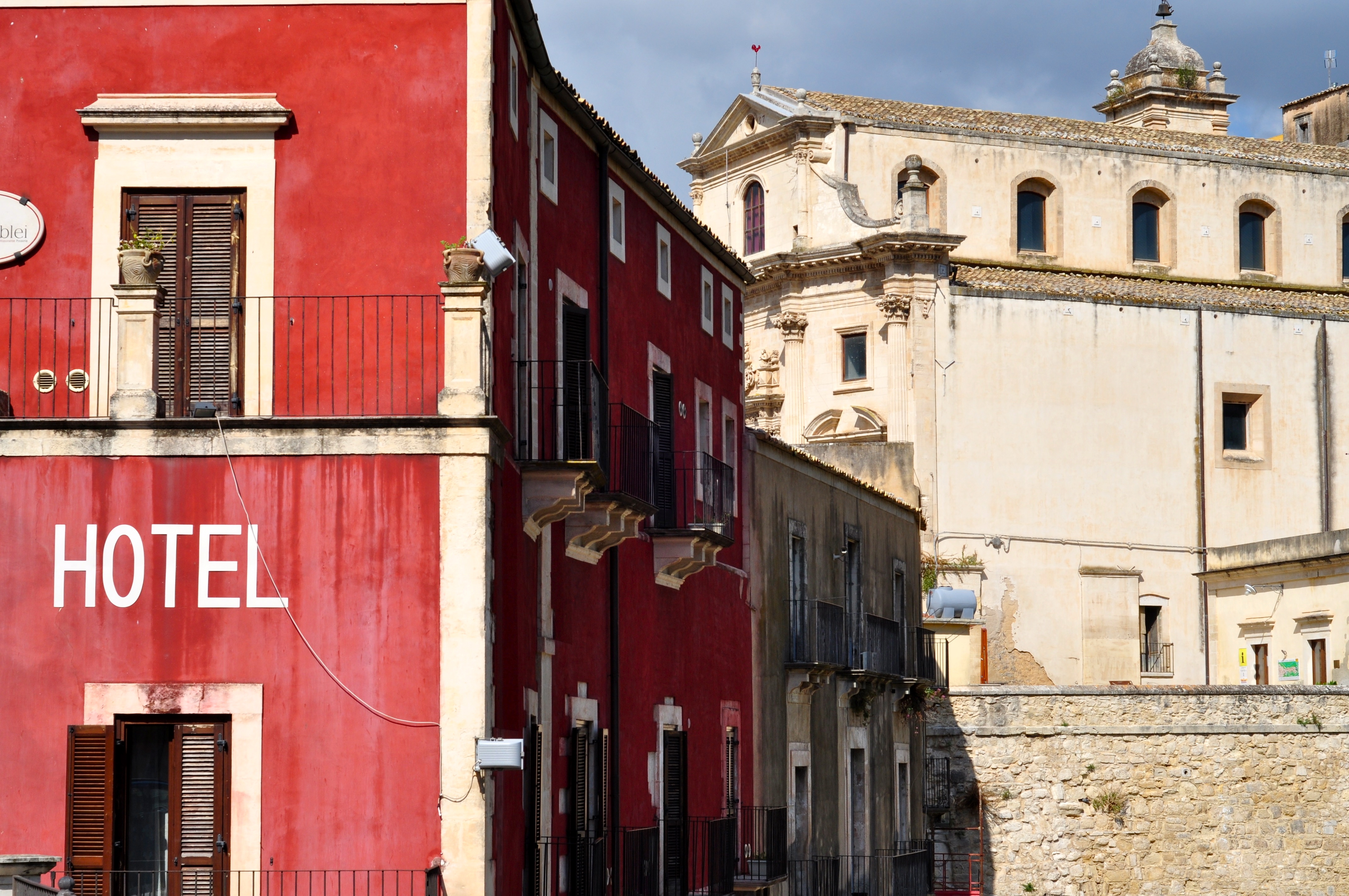 Place Luggage in the Bathroom
Due to a fear of bed bugs at hotels, I never place my suitcase on a bed, chair or anything that could be accommodating bed bugs. In this case, my suitcase was on a luggage rack. I acted quickly once I spotted the bed bug and placed our luggage in the bathroom. With nothing but tile in the bathroom, I knew our bags would stand a better chance of surviving this bed bug sighting.
Check Everywhere in the Room
Once I spotted the bed bug on the curtain, I promptly began looking for his friends. We searched the other curtain panels, all throughout the bed and neighboring chair. We even checked all of the furniture such as nightstands and armoires. We could not find another. This bed bug appeared to be  the scout for the others or a lone ranger. Due to the hour of the sighting, we decided to wait until morning to move hotels, especially as there was no one at the front desk until breakfast time. I only felt comfortable doing this, as I didn't see bed bugs in the bed and due to the late hour. You can't just think bed bugs lurk in beds. They can be in curtains and throw pillows, just waiting for you to turn out the lights. You need to check everywhere when you step into the room.
Separate the Contaminants
Having spotted the bed bug, I knew what clothes and items of mine might have come in contact with the lone ranger's friends. I separated the articles of clothing that could be carriers into a plastic bag, away from my luggage. Once I reached a hotel with laundry services, I had these articles cleaned before I even put them back in my bag. If you think you might have come in contact with a bed bug infested room, separate any contaminants from the rest of your luggage to avoid problems down the road.
Get Out When You Can
We couldn't leave until morning realistically. Having only seen one bed bug, there was the chance that it was just one. However, I didn't want to risk it. We checked out as soon as we could and headed for the mountains of Crete instead. I took the lone ranger bed bug as a sign to get out before he invited the rest of his friends. If you identify a bed bug, get out when you can to avoid searching for laundromats in foreign cities.
Have you encountered bed bugs on the road? What tips did you implore to survive or dodge an infestation?