Packing is a pain, or so I often hear. Having always loved packing for trips, from what suitcase would be best to what goes inside my bag that will be best for my destination, I could pack in my sleep. I am usually part of a select few who share this passion for packing. And those hours or weeks before a weekend away or three months away can be utter pandemonium. The last thing we consider is often the most important. Is the person that I have packed in my suitcase the one I want to show to the world?
I prefer to look the part of a destination and feel comfortable at the same time. I don't want to sacrifice comfort for fashion. I also don't want to sacrifice fashion for comfort. And I firmly believe you shouldn't have to do either as a traveler. In order to do this, I believe all you need are 8 easy pieces to build around your travel wardrobe. To all of those who hate packing, try framing your suitcase around these pieces.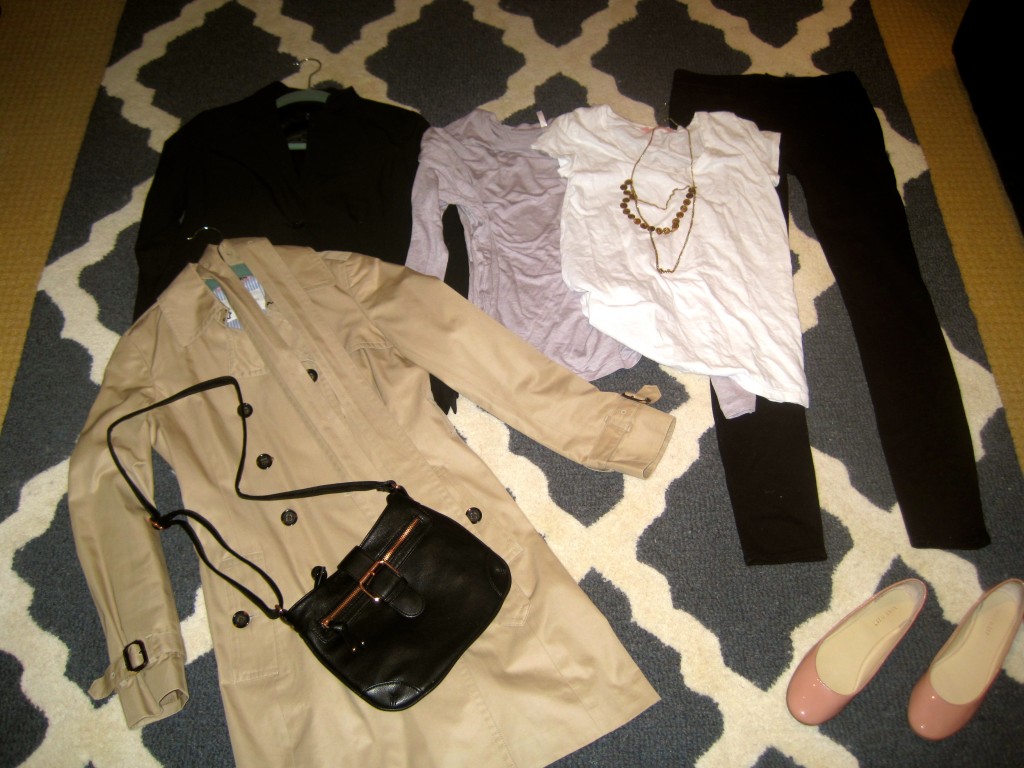 The Knit Black Pant
While a yoga pant or legging might be the most comfortable on long haul flights, I always have a problem with this look. I don't like to look like someone roaming the airport in their jammies. However I want to be comfortable. I usually just change when I arrive to look a little bit more presentable. Now I will be wearing these, a knit black pant. They have the comfort of a yoga pant and the style of a dress pant. I can wash them out in a sink and then wear them again to a nice dinner or party. While traveling, one key piece to keep up fashionable appearances should be the black pant. Many times jeans aren't appropriate and you need a simple pant to instantly make you look more presentable.
The Basic T-Shirt
A basic T-Shirt might be the traveler's best friend. Not only does it literally go with everything, but it is easy to clean and dress up or down. T-shirts don't take up space in bags by being bulky. If you have your neutral t-shirts in tow, it's hard to have a bad outfit while you travel.
The Ballet Flat
On a recent trip to Nebraska, I thought my whole journey would be sunshine and rainbows in the heat of August. However it rained the whole time. My footwear was limited to sandals, which proved problematic as I slid all over town from puddle to puddle. I forgot one of my 8 easy pieces that always comes in use, the ballet flat. I usually go with a neutral color that goes with everything when I travel. It's important to have items that are multi-outfit for travel. The ballet flat goes in the sunshine or in the rain. Also the ballet flat never goes out of style and again can pretty much travel from casual to dressy. 
The Jersey Long Sleeve Shirt
I won't leave home without my two jersey long sleeve shirts. Not only are these shirts comfortable, but also they have more stretch than most T-Shirts. After a long day of travel, I don't want to look like my T-shirt has been stretched out to its limits. Jersey tends to keep its shape. I have both a black jersey long sleeve shirt and a lighter color for some variation. I can wear these on the airplane, dressed up with a necklace for dinner or even as a pajama top.
The All Purpose Necklace
Speaking of jewelry, travel can push our suitcases to the limits in terms of what we can bring. However there is always room for jewelry. Rather than lugging my prized jewels all around the globe (if I had them that is), I try to bring one necklace that goes with everything. It instantly makes a black T-shirt look dressier than it is.
The Foldable Rain Jacket or Trench Coat
A rain jacket looks appropriate when you need it to when the weather turns to downpour or you are partaking in a more active activity while traveling. I also like to bring a classic trench coat as I have mentioned here before. Aside from looking sharp and being warm, you don't have to try as hard underneath to look the part of put together. No one knows what lies behind the trench. From airline employees to hotel concierges, people tend to treat you better in a smart trench than a sweatshirt with stains.
The Blazer
It really doesn't matter what I am wearing underneath a blazer, but having this item in my travel bag makes me feel fashionable when I travel. I could be down to the wire with clothes, left to only a few plain tank tops and then I see the blazer. I am no longer worried as I can look put together without doing more than someone who throws on a sweatshirt.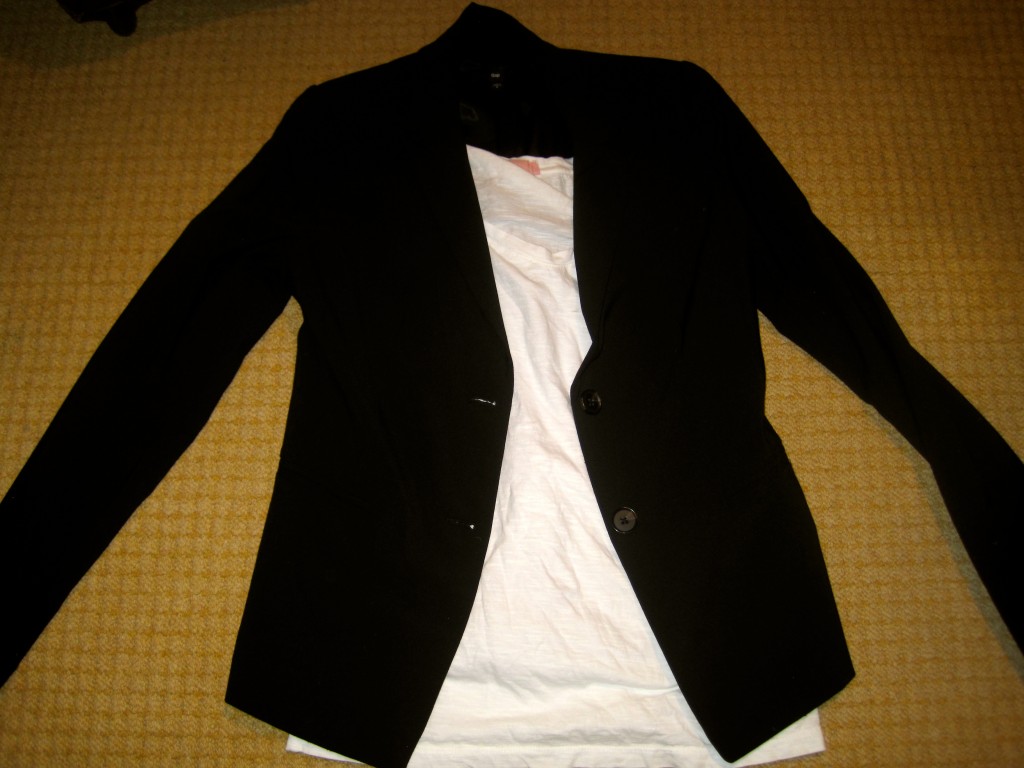 The Cross-Body Purse
Every woman is different in purse selection for travel, but I always tend to travel with a neutral colored purse, one that can go from day to night and save extra room in my bag. My cross-body purse is big enough to hold a wallet, point and shoot camera, a map and a journal. It has a zippered closure so that I don't feel like someone could just reach in and have a helping of my income.
What are your 8 easy pieces when you travel that make you feel more fashionable on the road without the effort?